Which Kerala products have received GI – The seal of pride?
Geographical indication – It's a name or sign given to a particular product which owns its own distinct traits and it normally corresponds to a specific geographical location or origin. A symbol of pride and uniqueness, it's identified across the world, and this seal is something similar to a patent. Kerala is a very small region, but known for its rich heritage. Each land has its own products; sometimes not available in any other part of the world and same is the case of Kerala too. In fact some places find a place in world map for their distinct products, and the products too are known by the name of the place. Go through this link to list a few products.
When the monopoly of such a particular product is exclusively reserved for a particular product, as per certain norms and standard, it's called Geographical indication, and it's normally based on the geographical location of the product. Most recently, to create awareness among people about the cultural significance and importance of certain products of India, a new logo and tagline are also introduced to Geographical Indications in India, and the tagline is 'Invaluable treasures of Incredible India'.
What is Geographical indication?
If a particular product earns fame through its place name & establishes as a brand, and is very high in quality and standards, and is commercially viable, to protect and conserve that particular brand, a seal based on the place or Geographical indication is given. It also protects the people behind that particular product or tradition, so as to encourage them. It also prevents the fake products which may take advantage of the situation.
A product may gain popularity or own distinct characteristics due to many influential factors such as geographical & climatic conditions of that particular place, traditional knowledge, expertise in that particular subject, processing methods, availability of raw materials and many other facts. By promoting and conserving such high quality products, the manufacturer finds better markets and also good price for his products. Also the user gets more end benefits comparing with same product of other brands.
Geographical Indications of Goods (Registration and Protection) Act
Geographical Indications of Goods & its protection has been accepted by World Trade Organization (WTO) as a part of Trade-Related Aspects of Intellectual Property Rights (TRIPS treaty/agreement). Central Government passed this act in year 1999 and it came into existence since year 2002. It is under the direct control of National Geographical Indication Registry with head office at Chennai. As on September 2018, 301 products have received GI tag in India.
The products include agricultural, textile, handicraft, manufactured and food stuff, and from Kerala, as of 2018, 26 products have received GI. The application can be submitted by farmer groups, agriculture or certified organizations etc. Registration is given for 10 years, and can be renewed later. As it is considered as a public property, it can't be transferred to others like normal land or other properties.
Through this column, let me introduce you people to a few of most popular products which have received GI mark.
Palakkad Matta Rice – This crop is cultivated in Palakkad areas, based on the peculiarities and geographical structures and the crop grows with the help of southern wind. This red rice is chosen from around 10 varieties of local rice species such as Chitteni, Thavalakannan, Kunjukunju, Poochemban, Vattan, Apukkaari, Jyoti, Erupp, Pengazhama and Pettadi.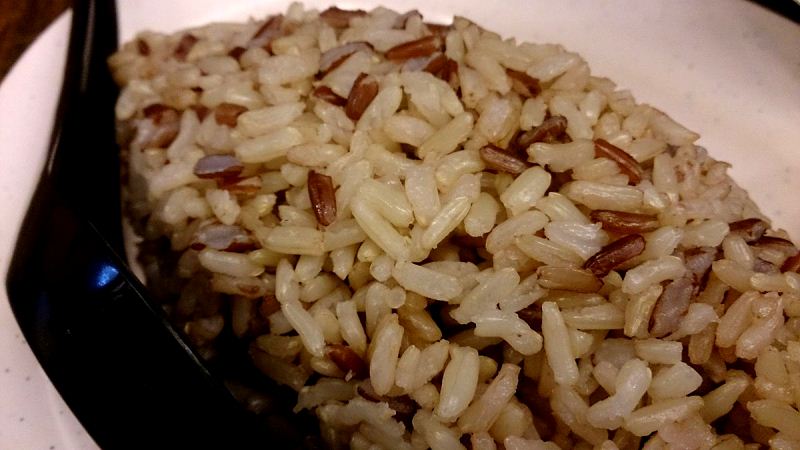 Pathiyan Jaggery – This jaggery is made from sugarcane cultivated in Kottayam, Pathanamthitta and Alappuzha districts, on the river banks of Pampa, Manimala, Achankovil and Meenachal. It's cultivated through pure organic methods, and added to many ayurvedic medicines. It also contains calcium and iron.
Malabar Pepper – It's quite popular among European nations and has been known with the same name centuries back. Before Indian independence, Kozhikode was the capital city of Malabar, from where Malabar pepper was transported or exported to other parts of the world.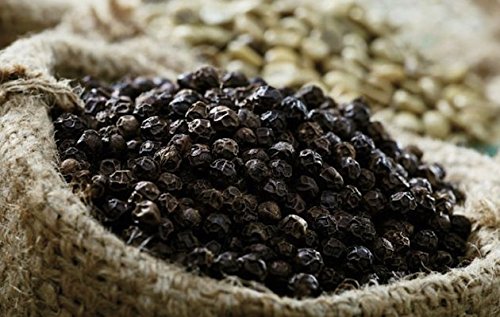 Pokkali Rice – This rice has the magical power to resist salt water, and it's cultivated in the salty marshy regions of Ernakulum, Thrissur and Alappuzha. It's mostly cultivated during the cycle June-November, when salt content of paddy fields are comparatively less. After that, from November to April, prawns are cultivated. Pokkali rice is high in medicinal value, and has a good content of protein.
Alappuzha Green Cardamom – In the ancient times, it was also known as 'Alappey Green Cardomom', and it used to be transported in different parts of the world. In terms of quality, it ranked among the best cardamom across the world. Since then it was cultivated in eastern mountain ranges of Kerala, and Alappuzha was its biggest commercial centre. That's why Kerala's cardamom got this name. Its green colour is kept intact and its quality and aroma are well sealed to retain the flavour.
Jeerakasala & Gandhakasala Rice – Mainly cultivated in Wyanad regions by people belonging to Chetti, Kuruma and Kurichya sectors, both these varieties of rice are aromatic or spicy. Climate of Wyanad & traditional cultivation methods attribute a lot to get the distinct flavour and taste of this rice, mostly used to prepare traditional Biryani or ghee rice. It's also used to prepare snacks, payasams, sweets etc.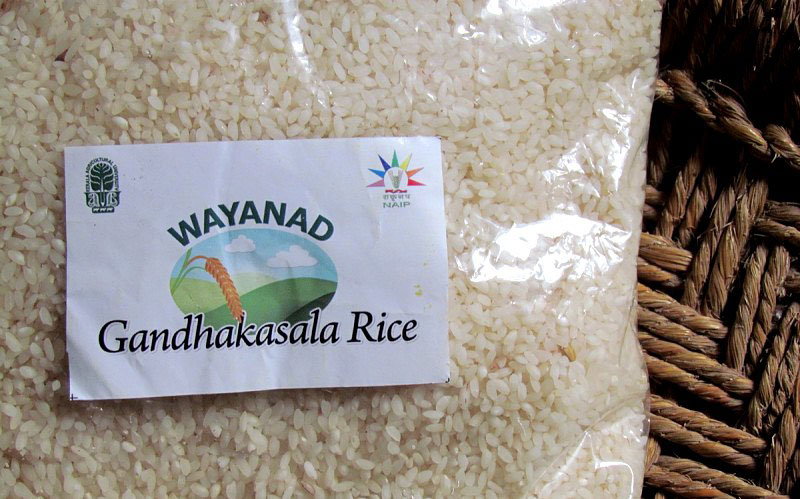 Vaazhakkulam Pineapple – It's widely cultivated in 116 panchayats belonging to Idukki, Ernakulum, Kottayam and Pathanamthitta districts of Kerala, this pineapple holds some distinct taste, aroma and colour and is high in quality too.
Jnavara/Navara Rice – This organic rice is cultivated in certain regions of Palakkad district. It's high in medical quality and used in many Ayurvedic medicines. This rice is abundant in iron and minerals, and used to prepare porridge, snacks etc.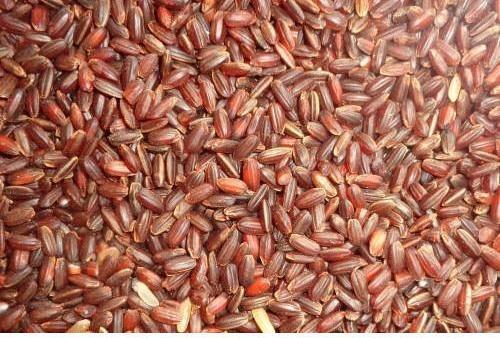 Some other products from Kerala – Aranmula Kannadi (mirror), Alappuzha Coir, Palakkadan Maddhalam, Thazhapaya (palm leaf) products, arts and crafts using coconut shell, Balaramapuram saris and other products, Kannur home furnishing, Kasaragod Sari, Kuthampulli Sari, Payyannur Pavithramothiram (Sacred rice), Chendamangalam Dhoti, Changalikkodan Nendra Vazha (banana), Pigeon pea of Attapadi etc. Some of the most recent added ones are Kodungallur Pottuvellari, Attapadi Aattukombu avara (dolichos beans), Kanthallur Vattavada Veluthulli (Garlic species), Onattukara Ellu (Sesame seeds) etc.
A few products from other parts of India
Darjeeling tea, Pochampalli sari, Mysore silk, Mysore Agarbatti, Kancheepuram silk, Coorg orange, Coimbatore grinding stone, Mysore betel leaf, Mysore jasmine, Uduppi jasmine, Mysore sandal oil, Mysore sandal soap, Monsoon's Malabar Arab coffee, Coorg green cardamom, Salem White silk, Thanjavur doll, Thirupati ladoo, Banaras sari, Gundur red pepper, Sweet malli, Chettinad Cotton etc.
Read a few articles related to Kerala Culture, Traditions & Social Life. Here is the page link. Click on the images in the gallery to read
(Visited 509 times, 1 visits today)