What's the legend behind Onam?
Onam – the harvest and state festival of Kerala is celebrated all over the world by Keralites. It's that virtual string that binds all people of Kerala together, even if they now stay abroad. What's that magical power that hypnotizes every Malayali's mind and brain? As a Keralite I need not search for more answers. The answer lies behind its legend and the traditions followed by 'God's own country' through generations.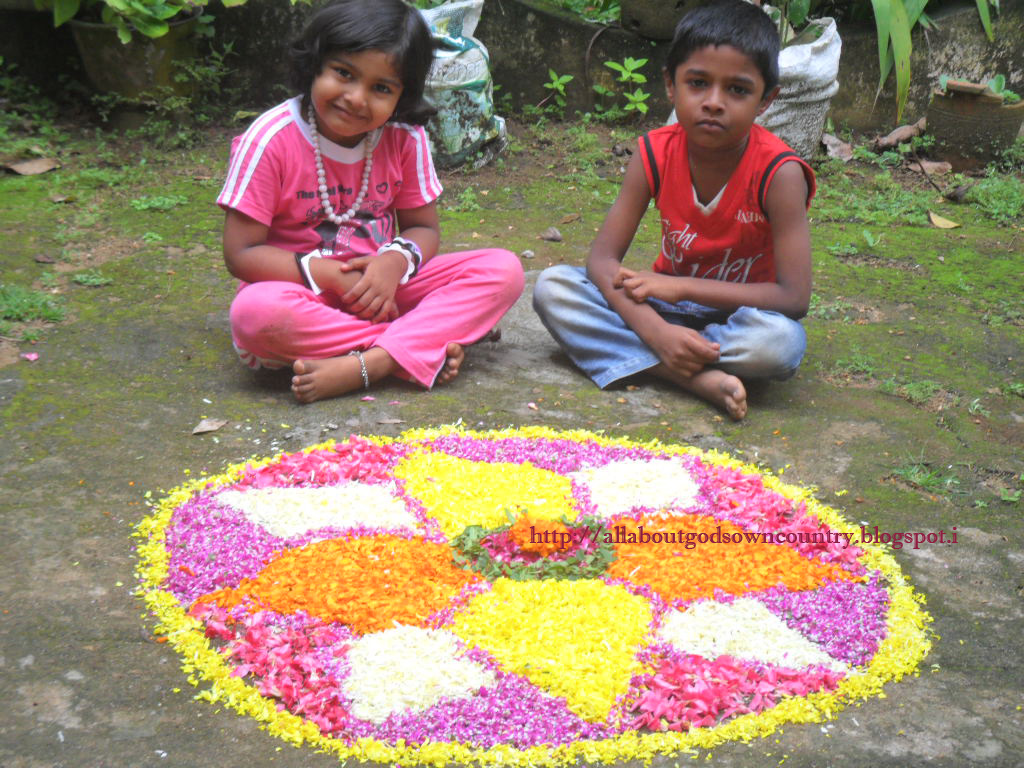 Now let me tell you what the story behind Onam is; it's related to Hindu mythology. The story of Kerala's state festival revolves around the central character, King Mahabali whom the subjects fondly called, Maveli. He was known as Mahabali Chakravarthi, meaning emperor ruling the whole world. Though he belonged to 'asuras', he treated his people well. It's believed that during his reign all people of Kerala shared the feelings of equality and there were pure signs of prosperity and happiness with no marks of poverty, jealously, theft and lies. He ruled his people well and taught them good lessons. Seeing this, the king of Devas couldn't tolerate it. Actually he was jealous of the king. Mahabali was a great devotee of Lord Vishnu too.
Very soon, Mahabali started a yaga to get supreme power of the world. Devandra feared that he will lose his throne to Maveli and asked Lord Vishnu to save him. Lord Vishnu took his 5th avatar (incarnation) as Vamana and came to the place where yaga was conducted. He took the form of a small Brahmin boy and asked Maveli to give as alms, 3 steps to build a home. Maveli was a kind person and without a second thought, granted the wish of Vamana.
As soon as wish was granted, Vamana began to grow. With his first foot, he measured earth and skies. With the second foot, he measured (pathala) hell and asked Maveli where to place his third feet. By this time, Maveli identified who he was. Maveli asked Vamana to place his foot on his head as the third foot. Vamana was extremely pleased with Mahabali and asked him, what he should grand as wish. Maveli prayed to Lord the permission to visit his subjects once in every year on Thiruvonam day of Malayalam month Chingam. His wish was granted and Vamana pushed him to hell.
It's believed that beloved king of people of Kerala visits the whole state once in every year on Thiruvonam day of Chingam month, the day people celebrates as Onam/Thiruvonam. Keralites make preparation for whole month and celebrate it grandly for 12 days. It's spring time too. They make floral decorations Pookkalam (atham), play games and make grand feast on Thiruvonam to welcome Maveli. The story may be true or not, but even after centuries and millenniums this story has not lost its essence and fragrance. That's why Onam is significant to all Malayalis all over the world. As a Malayali, it's a part of my life and childhood too, from which I can never part till the end of my journey of life.
A few Onam thoughts through words and poems
If you want to become familiar with variations of different customs and rituals associated with Onam, you need to listen to countryside music, folk, old musical instruments etc. Mahabali is present in the songs of Pakkanar of Malabar regions. There are many old folk poems which detail the customs associated with Onam during the glorious yesterdays. They are deeply linked to the social life of yesterdays and rural life. There are many Onam songs related to collection of flowers for Pookalam and Onam plays, dedicated to kids. A few songs are dedicated to agriculture and different phases and seasons of farming.
Onam was first mentioned in Thiruvalla Thiruvatta Shasanam of A. D. 861, during the 17th year of rule of Stanuravi. It was recorded that a Chennan gave away his land for Avani Onam and that he should give fine if he fails to give Onasadya with its income. Food menu of that special meal was also given as an instruction. It includes ghee, green gram, jaggery and banana. Though that meal can't be compared with grand Onasadya of today, it was quite a royal and grand food those days, definitely.
Go through the gallery to read a few more interesting articles on fun, recreation, myths and traditions associated with Onam season. Here is the page link. Click on the images to read.
(Visited 505 times, 1 visits today)