Unmarried Bollywood Stars of Yesterdays and Today
Bollywood is a colourful world and everyone adores its beautiful stars. Both lead heroes and heroines have a huge fan following and thousands dream about them. Many fans dream to marry their favorite actor or actress too. Unfortunately there are many top heroes and divas who chose to remain unmarried for some personal reasons. Love failure remains one of the major reasons. A few of them in their 30s and 40s are career-oriented and may be settled with their family life soon. Do you know who those celebrities of Bollywood yesterdays and today are? Let me list the celebrities with age 50+ first.
Suraiya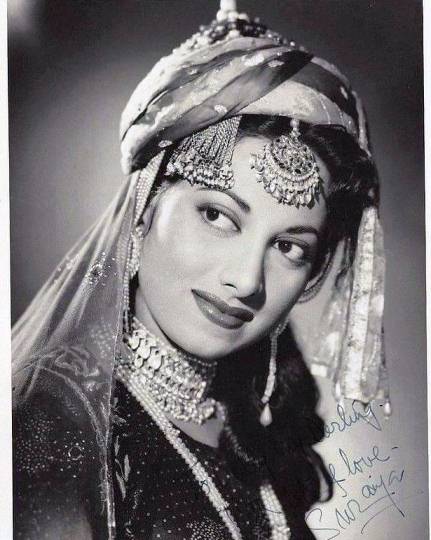 Let me begin the list with one of the top heroines of 1950s. Suraiya's name always tops the list when it comes to the topic of unmarried heroines of Bollywood. Her romance with Dev Anand lasted for 3-4 years only. Yet thousands of columns have been already written on this topic.
Dev Anand used to enact Gregory Peck's mannerisms to impress Suraiya, an ardent fan of Gregory Peck. Their love was opposed from her family, mostly by her grandmother because of different religious beliefs, and both Suraiya and Dev Anand were not courageous enough to take the relationship to new level. Suraiya said 'No' – a decision she regretted later. Despite loving her sincerely, Dev moved on and Suraiya remained unmarried till her death in 2004.
Asha Parekh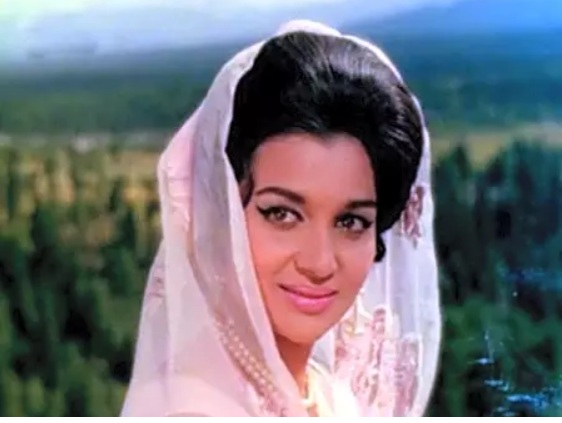 The discussion of Bollywood divas is incomplete without taking the name of Asha Parekh, who is always ranked among the top heroines all time. She portrayed a series of romantic roles on screen and has a huge fan following crowd too. Now she is 70+ and remains unmarried. She claimed that her reputation and image in the film industry made many people hesitate to propose to her. There were rumours of her romantic relationship with a film director. Years later she once said that she had a longtime boyfriend, and it was nice till it lasted. Also read:
Top 15 songs of Asha Parekh
and
who's voice suit her most
.
Sanjeev Kumar
This highly talented actor remained a top hero of 1960s and 1970s. He proposed to Dream Girl – Hema Malini in 1973, which she rejected. He was deeply hurt with this denial. Though he was later involved with actress Sulakshana Pandit, he refused to marry her. Sulakshana vowed not to marry anyone and Sanjeev Kumar passed away in 1985, at the age of only 47. In true sense, Sanjeev never got over his heartbreak after actress Hema Malini rejected him.
Nanda
She remained one of the top actresses of 1950s and 1960s. Though she got many proposals while she was ruling as a star, she turned all of them down. A Maharashtrian lieutenant colonel was smitten by Nanda while she was shooting for Jab Jab Phool Khile. In the early 1990s she got engaged to filmmaker Manmohan Desai. But following his death, her marriage dreams too came to an end and she remained unmarried till her death in 2014. She remained one of the rare film personalities of yesterday, who was social and had a group of close friends belonging to her era in Bollywood.
Parveen Babi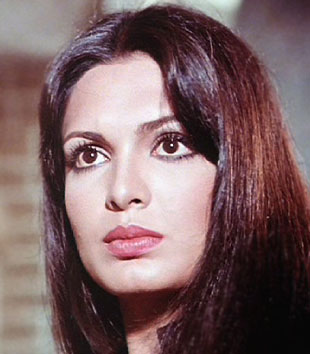 One of the most talked about personalities of Bollywood after death, she was romantically involved with film director Mahesh Bhatt and their romance has inspired the director to make many movies such as Arth, Woh Lamhe yesterday. Babi was rumoured to have affairs with many including Amitabh Bachchan, with whom she shared screen space for numerous hits. But she remained single throughout her life, and had a lonely death in 2005.
Cuckoo Moray
The dancing queen of Bollywood 1940s and 1950s, she lived a luxurious life during her glorious years in cinema, and died penniless. She is also credited to introducing Helen to silver screen who ruled Bollywood for two decades or more. A forgotten star, she died in 1981 suffering from cancer. She was only 52 and unmarried.
Sulakshana Pandit
Sulakshana Pandit belongs to an accomplished musical family. Though she proposed to Sanjeev Kumar, who was already in a heart break, he didn't accept it and Pandit chose to stay single. Her sister Vijeta Pandit later claimed that her sister lost her mental balance after the star turned her down.
Anju Mahendru
She had a long relationship with the most celebrated star of 1970s, Rajesh Khanna. Anju was an aspiring actress then. But indifferences crept in, and Rajesh Khanna married Dimple Kapadia. Khanna became the heart-throb for millions around the world since early 1970s and Anju remained unmarried. Though she appeared in a bunch of movies since mid-1960s in supporting roles, she never rose to main lead of actress. Anju and
Rajesh Khanna
had a live-in relationship of 7 years.
Asha Sachdev
She is best known for the spy film, Agent Vinod released in the late 1970s. She had misunderstanding with her co-star Mahendra Sandhu and decided not to work with him. This single decision damaged her career a lot. Started off with B-grade movies in 1972, she later got a few good roles in Bollywood. Less is known about her personal life, and she is unmarried. She always wanted to get married, but was not lucky with men. The first man she got involved with died very soon. She had a serious relationship with him. But later though she met many men, none have been very nice. Asha now feels happy that she is not married.
Salman Khan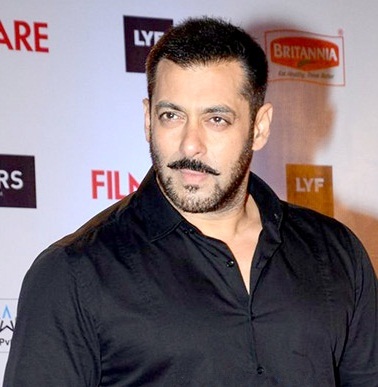 Now aged 51, Salman Khan is the most eligible bachelor of Bollywood. Currently the ruling emperor of box office records, he prefers to stay single. He has been romantically involved with many Bollywood divas like Aishwarya Rai, Sangeeta Bijlani, Katrina Kaif, Somy Ali etc. He was even engaged to Sangeeta Bijlani in the early 1990s. Nothing materialized and Salman is enjoying his bachelor status right now. Also read:
Top songs composed by Himesh Reshammiya for Salman
.
Lata Mangeshkar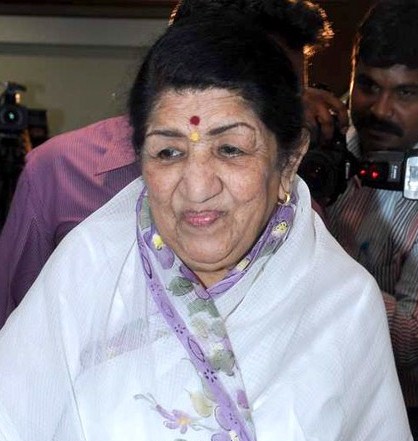 Nightingale of India, Lata is most established female voice of the industry. Though she doesn't belong to the list of actresses, definitely she belongs to the category of unmarried celebrities of Bollywood. Though there were rumours of her relationship with Bhupen Hazarika, Hemant Kumar and Raj Singh Dungapur, such stories faded away as she grew older. She once told in an interview that as she was fully dedicated to music, she couldn't get enough time to think about a married life. No doubt, she is the queen of romantic songs of Bollywood, and taught many the different shades and moods of love. But she chose to remain single. Also read:
Top 10 Lata Songs
.
Bollywood celebrities with age between 35 and 50 still unmarried (in 2016)
Now I would like to list the names of Bollywood stars with age 35 or more, and yet to tie a knot. I hope I get opportunity to erase most of these names in the past two or three years.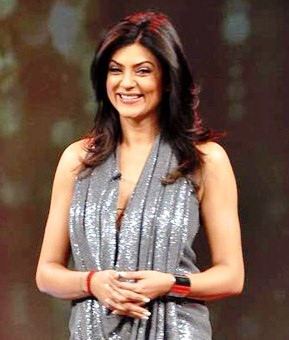 Sushmita Sen – Mother of two adopted daughters, she enjoys single mother status now. She has dated many personalities and still in wait for 'someone special'.
Tabu – Highly talented actress of Bollywood, Tabu has kept a low profile in the recent times. She has been romantically involved with 'Prem' co-star, Sanjay Kapoor during the film shooting and later a relationship with Jeet's producer, Sajid Nadiadwala, nothing materialized. Sajid couldn't fully come out of his bond with his dead wife Divya Bharati, which drifted Sajid and Tabu apart. There were reports of her relationship with south Indian superstar Nagarjuna also in the late 1990s, which brought an end to her relationship with Sajid. Nagarjuna too was not willing to accept Tabu, as he was already married to Amala.
Karan Johar– The king of romantic films of Bollywood, Karan is yet to romance in real life. He once revealed that he was madly in love with Twinkle Khanna when they studied together. Single parent to twins, it seems Karan is not interested in settling with married bliss. He had one son and one daughter through surrogacy.
Tusshar Kapoor – Jeetendra's kid and Ekta Kapoor's younger brother, Tusshar is still in search of his lady love. Most recently in June 2016, he opted for IVF and became single parent to a baby boy.
Nagma – She remained a top star down south in the 1990s, and also owns a couple of Bollywood hits. Her rumoured relationship with Indian cricketer Saurav Ganguly kept her in limelight in the 1990s. There were rumours that they got married at a temple. She was romantically involved with her Bhojpuri co-star Ravi Kishan who was already married. She was also linked to south Indian actor Sarath Kumar in the 1990s.
Anu Aggarwal – The real 'Aashique girl' of Bollywood, she had a short span in reel-life and disappeared so suddenly too. In 1999, Aggarwal had a near fatal accident in Mumbai, which left her with a few changes in appearance. She is currently settled in Bihar, single.
Nargis Fakhri – This 37-year old actress definitely looks 10 years less. Though she dated Uday Chopra for a few years, they parted ways last year.
Ekta Kapoor – Daughter of star of yesterdays' Jeetendra is fully involved with television media and film production, and she pays less attention to a romantic life.
Ameesha Patel – Patel has reached 40 now, and not yet settled with family life. She had a magic entry to Bollywood through Kaho Na Pyar Hai. Though she had a handful of hits in the first half of 2000s, she couldn't achieve a steady positive career graph in Bollywood. Also read:
Actresses who debut opposite Hrithik Roshan
.
She had a 5-year relationship with director Vikram Bhatt. Later she briefly dated Kanav Puri till 2010 before she moved on.
Shamita Shetty – The younger sister of Shilpa Shetty, she is now 37 and yet to tie a knot. Though known for her glamorous avatar similar to her sister, she couldn't get success in Bollywood. Also read:
Sibling actors of Bollywood
.
Tulip Joshi – She has appeared in only less number of Bollywood films, and still known for her debut film – Mere Yaar Ki Shaadi Hai. She is now 37 and currently single.
Tanishaa Mukerji – Younger sister of Kajol couldn't get success in Bollywood. But she remained in controversies through Bigg Boss show, where she was romantically involved with Armaan Kohli. They have parted and Tanishaa is currently single.
Gracy Singh – Still known for her debut film, Lagaan, this 35 year old actress is yet to settle with her family life. She is not active in Bollywood also, and currently associated with television.
Raima Sen – The granddaughter of the celebrated Bengali actress Suchitra Sen, she is 37 right now. Her acting and mannerisms are more compared to her grandmother than her mother and sister.
Riya Sen – Known for her bold avatar, she has also called controversial diva. Her leaked MMS clip with actor Ashmit Patel with whom she was dating then went viral over net. Her photos at social parties have always grabbed eyes of many. She has most recently celebrated her 35th birthday and still single.
Neha Dhupia – Better known as a successful model than an actress, Neha is yet to get married. She had a serious relationship with Venezuelan boyfriend James Sylvester for three years. But they parted in 2014. She had an earlier dated squash player Ritwik Bhattacharya, and their relationship lasted for 10 years till 2010. She is married to Bollywood actor Angad Bedi since 2018, who is 2-and-a-half year junior to her.
Rakhi Sawant – She remains in limelight and controversies for her shocking statements than her acting career and this 37-year old actress is yet to find her life partner. After being linked with many personalities, she is now finally married to an NRI man named Ritesh since 2019.