Umar Khalid – Left Wing Activist involved with 2016 JNU Sedition row
Umar Khalid is a Left Wing political Activist, known for student activism while he was studying in Jawaharlal Nehru University. As a student leader, many of his activities have caught the attention of national media, and he is best linked with 2016 JNU Sedition row, where a few students of the campus held protest against the capital punishment meted out to the 2001 Indian Parliament attack convict Afzal Guru, and Kashmiri separatist Maqbool Bhat. He was arrested related to the row. He is the son of SQR Ilyas, political activist and the president of Welfare Party of India.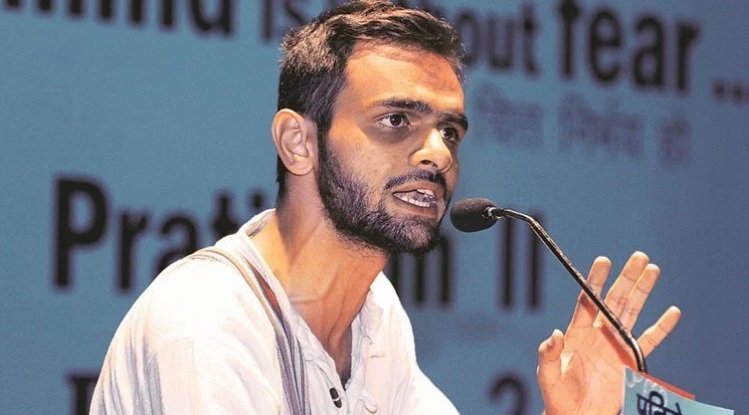 Umar Khalid hails from an influential family of Delhi, originally from Amravati district of Maharashtra. He was born as the son of political activist SQR Ilyas in 1987. His childhood and younger days were spent in Delhi, where he completed his education. Following his father's path, he too involved with student politics in college campus at JNU. After graduating in History from Kirori Mal College, he joined JNU for higher studies. He completed PG and M. Phil from JNU, and was actively involved with union activities those days.
He was a Democratic Students' Union (DSU) leader while studying at JNU. His name was involved with 2016 JNU Sedition row, after which University initially didn't accept his PhD thesis in 2018. After getting out of college in 2018, he is still active in his journey as a political activist.
Umar Khalid – Some less-known and interesting facts
1. He is associated with Bhagat Singh Ambedkar Student Organisation and United Against Hate, best known for students' activism.
2. A man of controversies, he has been booked for provocative public speeches and in one such cases, he along with dalit leader Jignesh Mevani, related to Bhima Koregaon violence in Pune, 2018.
3. He was a PhD student at JNU while he was arrested for sedition charges along with 9 students for the protest against judicial killing of parliament attack convicts in 2016. He shot to limelight, alongside Kanhaiya Kumar and others after this incident. He also appeared in many TV channel debates before he got arrested and bailed.
4. He did his PhD thesis on the Adivasis of Jharkhand, which was not initially accepted by the university in 2018. He was a student of PhD in JNU's Centre for Historical Studies.
(Visited 145 times, 1 visits today)