True Colours of Onam Pookkalam are Fading!
Onam became the cheerful festival of children mainly because of pookkalams. Our nostalgic moments of Onam memories are definitely filled with children making colourful pookkalams, with cheap and local flowers available around us. Pookkalam – a search of young kids for different colours of flowers in the nearby fields, water bodies and neighbour's homes and those 10 days are filled with their cheers and happiness. This search stayed alive for 10 days from Atham to Thiruvonam, till grand feast is served and they get new clothes as 'Onakodi'.
In those days, agricultural fields and courtyards were filled with different types of flowers and children were patient enough to pick flowers to fill their Atham columns. They used to carry a basket called 'Poo Kooda', and it was a pleasant sight of rural Kerala decades ago and such sights have almost vanished now! Yes, Onam is there. Pookkalams are there. Onam sports and Onasadya are there. But the main change is people's approach to Onam and how they celebrate it. Yes, Pookkalam has lost its innocence, and has also changed a lot. Its columns are filled with many strange colours which our kids are not familiar with! Yes true colours of pookkalams are vanishing, and those fading colours of good memories have a lot of things to share with new-generation kids.
Vanished Thumba and Mukkutti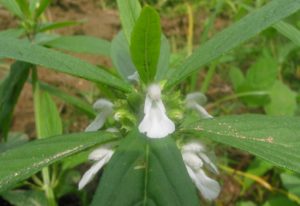 Before three decades, Thumba shined as the queen of pookkalam. Same was the case of mukkutti flower too. Both these flowers are tiny. Yet children never hesitated to pluck these flowers from nearby agriculture and paddy fields to make athams. They were patient enough. They used to take their pookodas (flower basket) in the evenings or early mornings and set as a group to collect flowers. They competed with one another for picking flowers, climbed on trees and walls to collect flowers and only return after filling their flower baskets.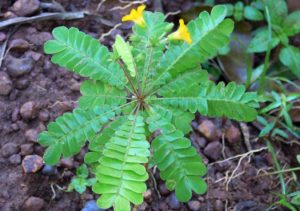 But now both these flowers lost their deserving position in Pookkalams, and now Malayalis, who depend on other Indian states for everything, buy costly flowers to make Pookkalams. No one has time to search and pick flowers, and such local flowers have almost disappeared from our locality. Most sad part is Malayalis have even invited flowers belonging to other states, and give them place in our pookkalams neglecting our own 'Onapookkal'.
Now our kids can't even identify Mukkutti and Thumba, and they will listen with mouth open if their father or grandfather tells them old stories of filling pookkalams with only tiny mukkutti, thumba or balsam flowers. For them it's nothing short of a fantasy story. After all it's not easy to find thumba and mukkutti in our locality, where paddy fields have paved way to concrete buildings and greenery has almost disappeared.
Local flowers which filled Pookkalams earlier
Years before, locally available flowers used to be filled in columns of Pookkalams, and its beauty can never be compared to pookkalams made using flowers available from local markets. Years ago kids succeeded in finding 10 colours from their courtyard itself, and when Pookkalam was made, it looked regional. Thus it became a real festival of colours also, and stood closely with Kerala culture and local life.
The change was not an explosion. Like many changes Time carry forward, it has also been a low transition from those culturally rich Onam days to present days, and hardly did anyone notice how Onam has changed over the years. Pride of Onam was to celebrate it in a grand way even if poor, and both rich and poor celebrated it equally about 50 years ago. But when slowly that gap decreased and people became sufficient enough in food and other necessary needs, the thought of cheering the season by forgetting poverty just remained as a memory. Not only pookkalam, but everything associated with Onam witnessed the change though slowly.
Local flowers met with the same fate of Thumba and Mukkutti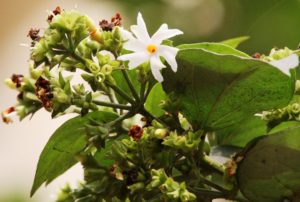 It's not just the case of Thumba and Mukkutti which decorated pookkalams years ago. Common flowers like hibiscus, nerium and nandyarvattom also stay away from Pookkalam nowadays. When lonely fields disappeared, local flowers too have vanished and even if found, people are not patient enough to pluck them. Children are not willing to visit bushy places to collect local flowers, and even hibiscus is rarely found in pookkalams nowadays. Parents too are not willing to send their kids to far away places to collect flowers as they have turned over-protective. Strange, but true!
Rules for arranging flowers in Pookkalam that are rarely followed now
People used to polish athams using cow dung mixture, and flowers stick on it easily. For the first three stars – Atham, Chithira and Chodi, only leucas flowers (thumba poo) of pure white colour were used in some places. Other types of flowers were used only three days later. On the first day Atham, most simple pookkalam is made using a single row of Thumba flowers. On the second and third days, 2 and 3 rows are added respectively by adding two more types of flowers one by one. As the days pass by, size of the atham also increases.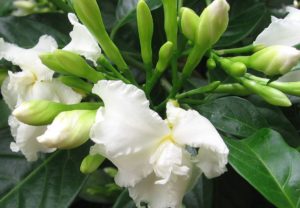 Atham rules may be slightly different in different places, and in some places rules are not followed at all. In some places, people use any colour flower for the first day except red. People may add one colour every day and when it reaches Thiruvonam, Athapoo Kalam will be filled by ten colours. Hibiscus flowers are used only since Chodi star. As per rules, biggest Atham is made is on Uthradam star and square shapped Atham is made on Moolam star – says old people.
Instead of fixing flowers on plain ground, people may also make cone shaped atham with odd number of steps for making pookkalams. If so all the steps will be polished by cow dung mixture and flowers are fixed on to it. In north and mid Kerala, there is a procedure to make Onathappan using mud or wood and fix it on atham on Thiruvonam day. Thrikkakkara Appan also known as Onathappan are rarely seen in south Kerala and they are placed on banana leaves on Thiruvonam day.
Paddy flowers once decorated our pookkalams
Years ago, rice flowers of our paddy fields too deserved a special place in our pookkalams. Paddy flower with blue colour is very beautiful, but it was not an easy task to separate them from paddy. Yet children of old generation were patient enough to do this task and gave a natural look to their pookkalams. Actually they were interested in spending time for such things. We are living in an era where paddy fields are converted to flats and commercial plots, and paddy cultivation has already started fading in Kerala. Thus flowers of rice plant too have disappeared in the past.
Other local flowers which disappeared from pookkalams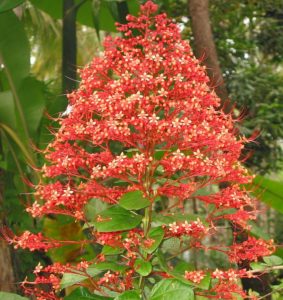 Flowers which parted from pookkalams are many. Red coloured Krishna Kireedam (pagoda flower) with different layers, also known by the name 'Aaru maasa chedi' was widely used in pookkalams during old days. It's also known by the name hanuman kireedam in some places, as it is cone shaped like a crown. Red coloured bunches could fill columns easily.
White coloured Nandyarvattom (East Indian Rosebay) with single or multi-layered petals, Parijaatham, flowers of Murukku tree, pumpkin and white gourd, pavizhamalli (night jasmine), asokam, arali (nerium), kaasi thumba (balsum), jasmine, aripoo with different colours seen in local places and streets, kolambi poo, kaakka poo etc also unfortunately belong to this list. Red coloured Murukk flowers have almost disappeared from the scene.
Balsum flower also known as Onam flower is a taboo to many pookkalams now. This multi-coloured flower with various types has almost disappeared from pookkalams. Though many of the flowers described here are available in local places, they never reach local markets or pookkalams.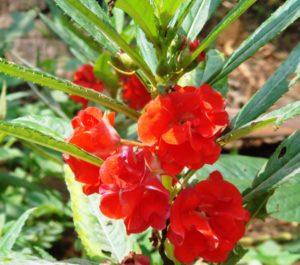 Everything readily available in market
From flowers to Thrikkakkarayappan, everything is instantly available in market. Now Onam has turned a season of business rather than a festival season, and flower kits with multi-coloured flowers are easily available in markets. Flowers reach from neighbouring states, and many workers of other states also work here in flower markets. As it is a season of atham competitions and atham celebrations at schools and colleges, flower markets are in high demand, and people too seek the easy way of collecting flowers in such markets. Apart from flowers, Onathappan and lamps to light are also available. Nowadays youngsters prefer to experiment with salt atham also.
Seasons may change, Malayali's approach and attitude may change. But the love of kids towards colourful pookkalams and Onam gifts will stay fresh even if time changes its direction with pace.
Go through the gallery to read a few more interesting articles on fun, recreation, myths and traditions associated with Onam season. Here is the page link. Click on the images to read.
(Visited 1,372 times, 1 visits today)