Touchup is sufficient for teens – Here I suggest a few Touchup tips for teenagers
Teenage – the gifted age with glowing skin and shiny hair. Even if a simple makeup is used, it's sufficient. With kohl you can draw beautiful eyes. Apply a moisturizer and a little face powder. This simple makeup can make you beautiful owning to the glowing skin of teenage. But if a few enhancements or 'touchups' are done instead of a makeup what to say more! It makes you perfect! Yes, through this column I shall provide a few easy touchup tips, particularly for teens, when heavy makeup is not at all needed.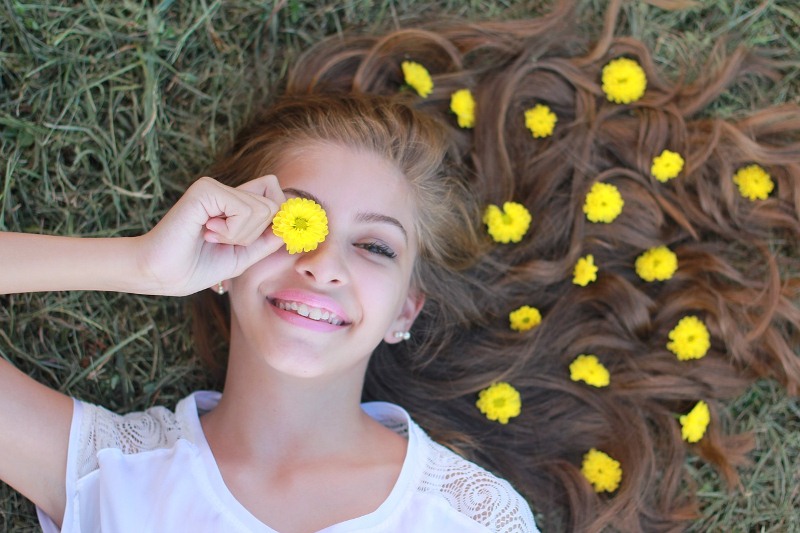 Which products to buy to draw eyes?
1. Liquid eye liner, gel eye liner, pencil or stick kajal – you can choose any of these to draw beautiful eyes. If you just want to provide shade to eyes, use an eye pencil to draw your eyes and gently spread it. Gel eye liners are easy to use, and they never spread easily. If you want to draw eyes a little bit thick and to spread it wide, purchase a kajal stick (Kohl stick).
2. Latest trend is to draw thin using an eye liner or shading eye corners only.
3. Eye liner stickers are available in different colours. They are water proof and won't spread while sweating. Lip colour stickers are also available.
4. If you are a person with deep eyes, use eye liner or eye pencil on the upper eye lid only. Apply mascara on the upper eyelashes only.
5. To make your eyes appear big, use highlighter pens of white, cream or skin tone at the beginning of eye. Now draw eyeliner in the upper eyelid, slightly curve upwards with a lengthy tail to give lengthy look to eyes.
6. To enhance the beauty of big eyes, use thick strokes while drawing eye liner in the upper eye lid.
Eye lashes – to add beauty to eyes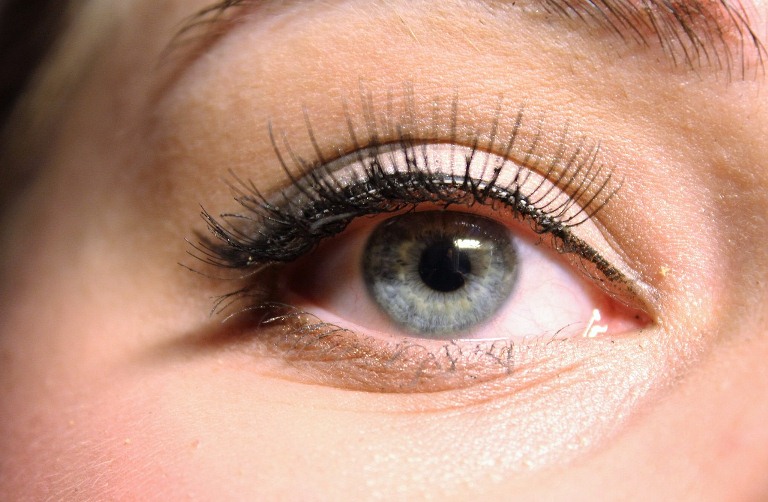 1. Using eye curler, curl your eye lashes and apply a coat of mascara before placing artificial eye lashes. Use special gums and stick false eye lashes, close to eye lids. To get more artificial eye lashes tips, click this link. Once it is well dried, apply a second coat of mascara.
2. If you are not confident enough to use artificial lashes, make a cut at the centre of false eye lashes. Now stick one part to one edge of your eyes. If so, your eye corners get a beautiful look. Though they are false eye lashes, it never gives an artificial look.
3. After using black mascara, you can apply a little coloured mascara at the tips of eye lashes to give a different look to your eyes. But choose only matching colour shades. For instance, if you are giving golden brown colours to eye lashes, copper metallic shadow is the best combo.
Colours that match with your eye brows most
1. Buy an eye brow pencil with one shade less than your hair colour. You should only shade your eye brows to avoid artificiality. Gently stroke here and there. Using an eye brush gently spread it in your eye brows.
2. At the beginning of eye brows, never use thick shades; it kills the beauty of face.
3. Bold eye brow is currently trending. Shade your eye brows to give them a thick appeal. Towards the end edges, you can make it slightly thick to get a good fashion statement.
Lips like oranges…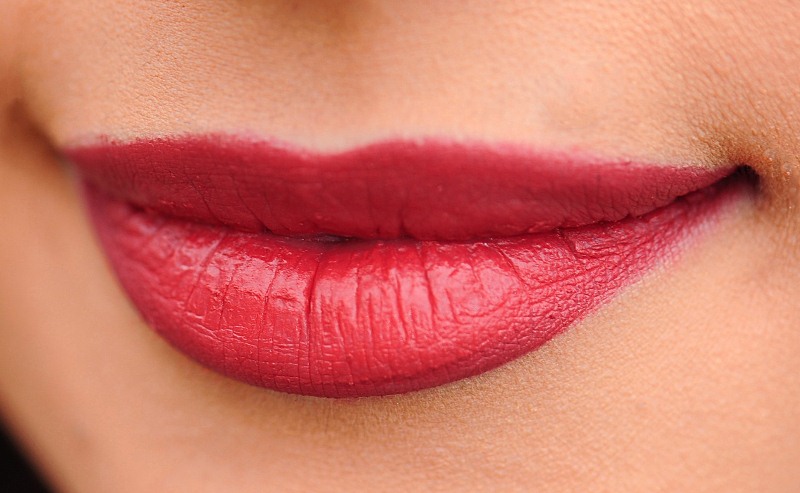 1. Pink and red are most common shades used by ladies. Why can't you try orange shade? It suits best with ladies with dark complexion. Chocolate lipstick also suits teenagers.
2. Moisturizing lip glows can prevent lips from dryness. Soft lips are beautiful always. You can do extensive makeup in lips. But it's of no use if done on cracked lips.
3. Neutral lip shades are best for daily use, especially during day time. Bright shades suit best for night parties. Lip glows can also do the same job if you have planned to attend a night party. Mat finish lipstick for daily use and glossy lipstick for special occasions could be the best option.
4. You can experiment with two shades of same colour on your upper and lower lips. This lip makeup technique covers the extra size of your lips. Give the next colour shade on the bigger lip. If so both the lips appear of the same size.
5. Never use heavy makeup on lips and eyes together. If you have preferred smoky eyes, use some nude lipstick. If you use dark red shade for your lips, make your eyes beautiful with a thin layer of eye liner and mascara.
Those old hair styles have returned
1. Hair buns that can be used to bundle hair at back end or on sides is now trending among teenagers. Yes, the same old hair styles of mothers of 1970s or 1980s. Hair can be slightly lifted and tied first. Then colour shades can be provided beneath the lock in transverse direction, to get a unique hair style. If you prefer to colour your hair while using this hair style, you can experiment with two or more shades.
2. Colour shades chosen should match well with skin tone. For fair skinned people, both light and dark shades can be experimented. But for dark skinned people, light shades never suit them.
3. You can give a twist to that old fashioned ponytail. Divide the ponytail into two parts, and braid each part. Now tie a knot at its end. This hairstyle is called rope braided pony.
Skin tone is most important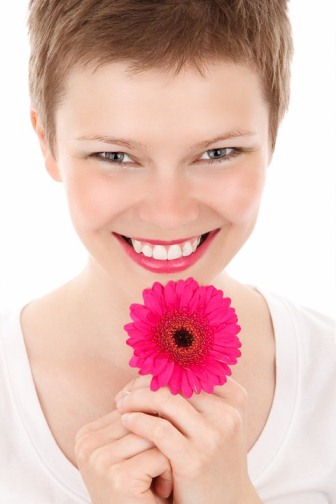 1. Skin tone is divided into fair, wheatish, olive green and dark shades. Foundations are available in each tone and its countless shades. With the help of a beautician, you can choose the best shade for you. Nude makeup is best to give a natural look during daytime.
2. For teenagers with shining skin tone, foundation is not at all an essential. Concealer is sufficient to cover scars and pimples. You can also purchase 3-in-1 foundation – concealer, compact and foundation. Beneath the eyes, apply primer followed by concealer.
3. Dry, oily, normal and combination – Use makeup knowing your skin type. For oily skin, oil based makeup should be avoided.
4. Sun protection factor (SPF) 30 moisturizer should be used regularly before you go out.
Smiling cheeks
1. When you smile at mirror, you can see two apples in your cheeks. Apply bronzer on these cheek areas. While applying bronzer, keep your cheeks in smiling position, and in slanting position gently stroke upwards using bronzer brush.
2. Blush is used to enhance the beauty of cheeks, as the name suggests. Now pink and red shades have faded from fashion world. Choose same shade of your skin tone.
Statement nail magic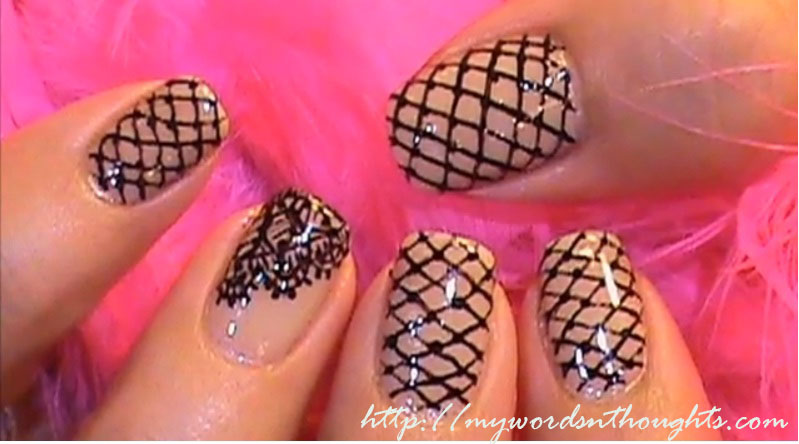 1. Always use a base coat before applying nail polish. If you face problems like cracks and breaking of nails, use base coat with Vitamin E & Calcium content. It retains the beauty of nails for a long time.
2. If you have lengthy nails, use black nail polish at nail tips. You can also experiment with black shade in the centre position of nails and red on both sides. This contrast look can surprise your friends.
3. You might have heard about statement jewelry. But have you ever heard about statement nails? If you give a different look to one nail, it's called statement nails. Usually ring finger is given 'statement look'. You can enhance its beauty by applying a few designs also.
Stylist makeup for a wedding party
1. You should add a grand look to your beauty statement while attending a marriage function. It starts with skin care. Apply primer, followed by foundation and concealer. Choose eye shadow matching the costume colour. You can also experiment two or more shades. The curving portion of your eyebrows can be highlighted using some light shades.
2. Brown or black eye liners can be used to draw eyes. Slightly highlight the eye corners using a highlight pencil. Place false eyelashes and mascara. Use blush or bronzer in your cheeks. Use a lip liner to draw lips in shape, and use a bright colour lipstick too.
Makeup differs for different seasons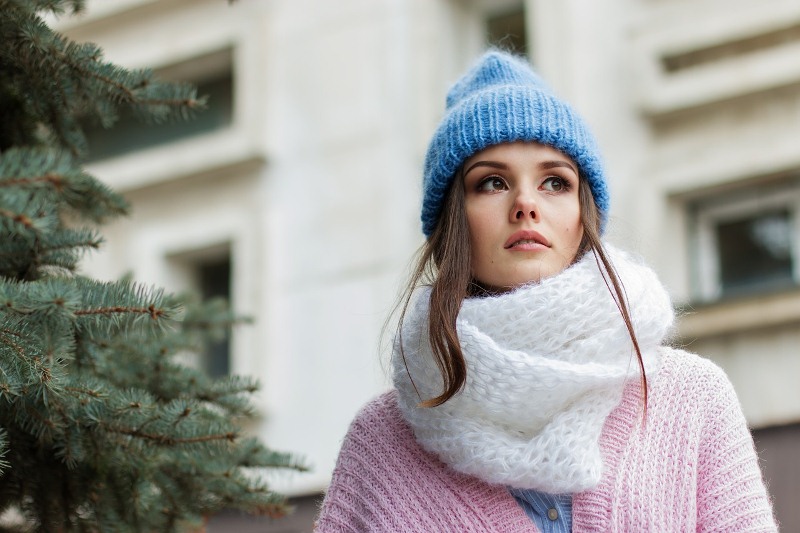 1. Use waterproof makeup for both monsoon and summer seasons. During rainy season, makeup may be affected by rain drops and moisture, while sweat destroys the beauty of makeup during hot summers.
2. Minimal makeup is sufficient to shine in summers. Compact only can also make you beautiful. Nude lipstick, a thin stroke of eye liner and mascara can change you to a summer beauty.
3. During monsoon seasons, the atmosphere is gloomy and hence you can choose bright makeup. To get a mystic look, use some attractive lipstick of dark shade.
Never forget to clean the makeup
1. Makeup removal is equally important as applying makeup. Clean your face before you go to sleep. You can use cleansing milk or cream to gently rub your face with cotton and wash your face using some face wash.
2. Choose face wash in accordance to your skin, to retain its natural characteristics.
3. To remove the makeup of lips and eyes, buy an eye & lip makeup remover.
4. If you have applied hair spray or serum, use a mild shampoo to wash it off before you go to sleep.
Image source: Pixabay
Read a few more articles on Makeup tips & Ideas. Here is the page link. Click on the images in the gallery to read.
(Visited 145 times, 1 visits today)