Is your home small? Don't worry, we can make your rooms big
When you build a new house, in joy, you may fill the house with furniture, paintings and curtains spending a big amount. But when you start living in the new house, you feel the inconvenience of many expensive items in your interior, most recently purchased without proper planning. Then you may complain about the small house, size of the rooms and a huge series of issues are waiting for you in a queue. Don't worry. There are many techniques to make your rooms appeal large. Here I have suggested a few tricks in my previous posts. Just have a look for your reference and come back, and read these following steps as well.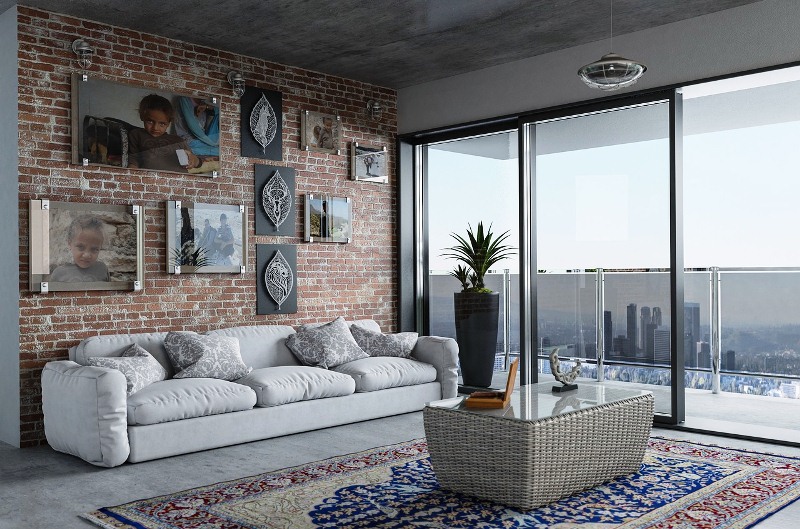 Let us borrow a little more space for our interior
1. If you feel your room is not spacious enough, then borrow a little space from outside. You can enlarge the opening to get more space. Without blocking the sight of the room, it's the best option to widen the interior of a small room.
2. There is no need to divide living room and dining area using a wall. Open space gives the illusion of a big open area and also improves the utility area as well. It reduces cost of construction too.
3. You can alter the shape of a room and make it appeal spacious. Lengthy rectangular shapes give an illusion of bigger rooms comparing with square shapes and hence since planning stage, keep in note of this very important point. Design your rooms as rectangles.
4. Windows should be placed in such a way that sunlight should be fully utilized. Rooms with less sunlight make them congestive, and make them appear small.
5. Royal curtains with rails take a lot of space from your interior. Thin curtains which stay within the windows give a broader appeal to the rooms.
6. If you want a garden in your small space, you can try with vertical garden. It not only improves the beauty of your interior, but also gives an illusion of broad rooms.
Be wise while choosing furniture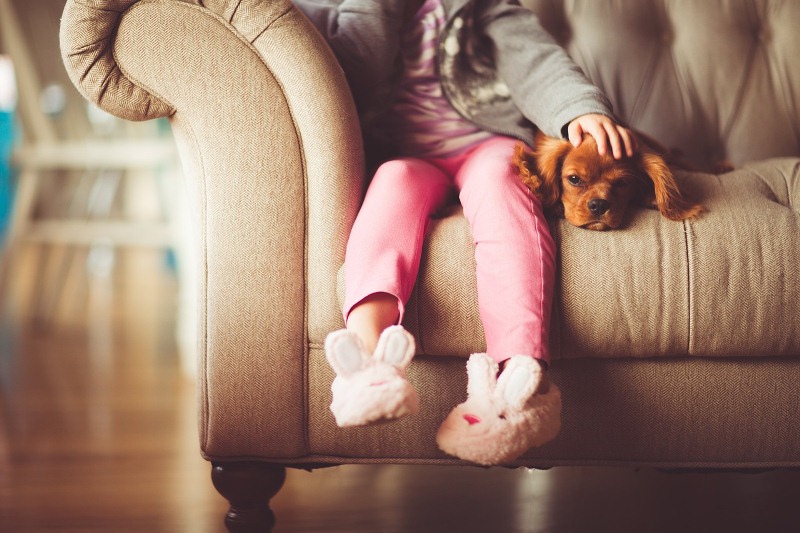 1. For small spaces, simple furniture is sufficient, and choose only most required items. Filling a room with so many chairs and tables, and placing so many decorative items in tables make your rooms congested and small.
2. Though an expensive sofa set beautifies your interior and gives a royal look, it reduces the size of the room. Choose sofa and settee which match best with the size of the room. If your interior is small, you can choose simple but beautiful furniture items.
3. Small tables, chairs without hand rest and simple sofa sets take only little space, and your rooms appear broader.
4. Multi-purpose two-in-one furniture can reduce the space taken for furniture, but improves its utility. Sofa cum bed, pushup cum settee, beds with storage etc are a few instances to note.
5. When furniture is placed close to wall, the room appears more spacious. Furniture with less decoration and art work simplifies your interior a lot.
Magic of colours too…
1. Use only light shaded paints for your interior. If so, small rooms appear big. Colours like white, light yellow, pink and light green reflect light and hence rooms appear bigger than its real space.
2. Choose soft furnishing that exactly matches with wall colour. You can give same shades of the same colour for curtains, carpets, chair back of sofa etc. It's always a better idea to choose different shades of same colour for the accessories of your interior.
3. Curios matching with paints can also be chosen. If so your room appears big. Choose small prints for curtain cloth. Curtains with small prints or designs only in the border areas make your room appear big.
4. And most important – Hang pictures and painting within 2 meter height of the wall only. If you place pictures at high positions, it reduces the size of the room in appearance. If you choose art pieces and paintings of big sizes, your room appears small.
5. For flooring, choose simple design tiles only. Small designs make your room appear big. Floor with glossy finish and tiles without borders make your rooms appear bigger.
Storage to save space
1. You can build in-built seating and fix a sliding door. You can set your shoe rack inside it.
2. For tea tables, magazine racks can be fixed. Storage beneath sofa sets is also available in market. You can choose both for better storage space for your interior. You can also make arrangement beneath dining table to place spoons, fork, pickle jars etc.
3. Almarah beneath your beds are very much effective as storage spaces. You can store clothes, toys etc beneath your bed. Such storage spaces make use of non-utilized areas of your room and also prevent dust beneath bed.
4. You can give pullout drawers in the side table of your bedroom. If so you can keep mobile chargers, tablets etc here.
5. Furnish wardrobes or almarahs that touch the ceiling (from ground level). It makes the room appear slightly bigger.
6. Celebrate your kitchen with better arrangements
7. Choose small cabinet in kitchen so that everything is available in your fingertips. You should design in the planning stage itself, how to design your kitchen.
8. For a family with a single gas stove and induction cooker, a small kitchen is sufficient, and the area spared this way can be used for designing big bedrooms and living room. A small sink is sufficient to wash plates. You can find space for wooden hearth in work area. You can also set sink to wash big utensils there.
9. Pullout drawers are very efficient for arranging things and things can be taken out easily.
10. Soon after cooking, wash your dishes and keep in shelves. If countertop is kept clean always, your kitchen will be neat and tidy, and gives a broader appeal to kitchen interior.
11. If you place refrigerator in passage or isolated spaces, the lack of space is well noticed. Work triangle with kitchen hob, sink and refrigerator should be preplanned in the designing stage itself. It improves the kitchen utility also.
12. L-shape kitchen cabinet is best for small kitchens, comparing with U-shape ones. You can handle the kitchen area effectively and hides the lack of space in kitchen as well.
Conclusion
Furniture gives a charming and delightful appeal to your interior. Yet if not properly maintained, it's the best place for dirt and dust. So why can't we say goodbye to those traditional elements, and adopt modern furniture for our interior? Modern Mid Century furniture is best alternative, which includes small legs in the design of normal furniture. Different models are available in sofa set, chairs, shelves etc. Legs are higher than normal cases, which make it easy assessable the beneath area for brooms and mops. They don't affect the beauty of furniture too.
Image source: Pixabay
Also read a few more topics on space saving ideas of your home. Click on the images in the gallery to read
(Visited 219 times, 1 visits today)