Things to note while choosing curtain material
You can choose curtain materials of your preference. You can also stitch it in different patterns to make it attractive. Folds can be of different types. Some materials are soft as silk, while a few are stiff and steady. Cotton, linen, jute, nylon, cotton-nylon mix, crush, silk, corduroy, khadi and leather are some of the common curtain materials available. You can use any of these stuffs to stitch your curtains. Have a look at the characteristics of different types of curtain materials, and choose according to your need.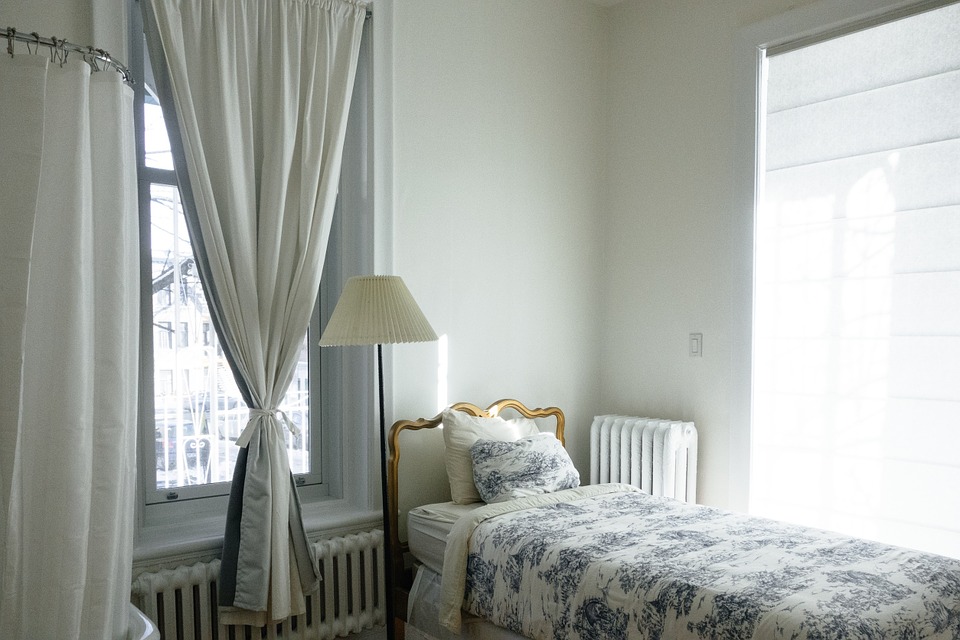 Jute: If you choose 100% jute, it's heavy. You can use stuff with jute finish as an alternative in case you want to reduce the weight. Polyester, acrylic and jute with polyester mix are a few. They are available as branded stuff also. They are light weight and easy to clean and maintain.
Polyester: Curtains with beauty of folds make them star in the world of curtains. That's the reason why many varieties of curtain materials are readily available in the market with Polyester mix. You can choose any as per your choice.
Cotton: When soaked in water, cotton stuff increases in weight. The stuff also shrinks easily. For the same reason cotton curtains need to be ironed before you fix them back. It's main too for many to avoid cotton material for curtain. Yet a few variants of cotton are available which overcome such drawbacks to great extent.
Velvet: It's available in Plain, Print and Crush designs, also available in Polyester mix.
Jacquard Weave: It's available in polyester clothes with both mate finish and satin finish. Jacquard is a special type of weaving used for clothes.
Silk: Silk material is not 100% silk stuff; instead it's polyester cloth with silk finish. It's not easy to get folds in 100% silk material. It also consumes more time for cleaning and maintenance.
Linen: Similar to silk stuff, linen is not easy to clean and maintain. Hence most consumers prefer to choose linen material with polyester mix.
If you visit shop, catalogues will be available, including samples of many imported items. It's better to choose curtain materials that matches well with interior, paint and furniture used. Nowadays Sofa, bed spreads and curtains together as a combo are also available in many furnishing shops. You can buy them as a set.
Image Source: Pixabay
Read a few more articles related to curtains & furniture and their choice, which form a part of home interior. Click on the images in the gallery to read
(Visited 225 times, 1 visits today)