These Bollywood movies hold story thread similar to Ghajani
Aamir's Ghajani released in the year 2008 was a remake of Tamil blockbuster with the same name released in 2005. The movie drew 'Hollywood' inspirations from Memento (2000) and Happy Go Lovely (1951). The main thread of the movie is the catching love story – how the lead actress belonging to middle-class plots some love rumours about one of the highly influential persons (business magnet) of the society, how the hero tries to find the truth behind it, and how both fall for each other despite belonging to two classes without bursting the truth.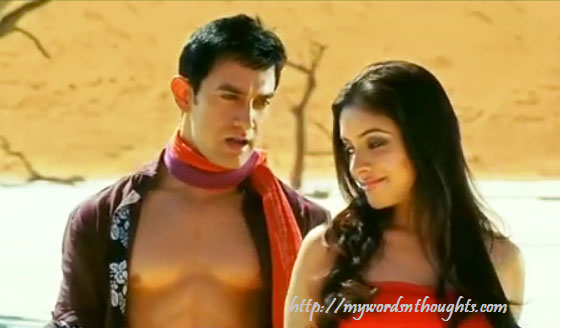 Definitely it's the core theme of the movie, and when the movie got released in 2008, the idea looked very fresh. Though its storyline is credited to some Hollywood movies, do you know movies have been made in Bollywood with the same theme in different decades since 1960s?
Sajan (1969) – The first one in my list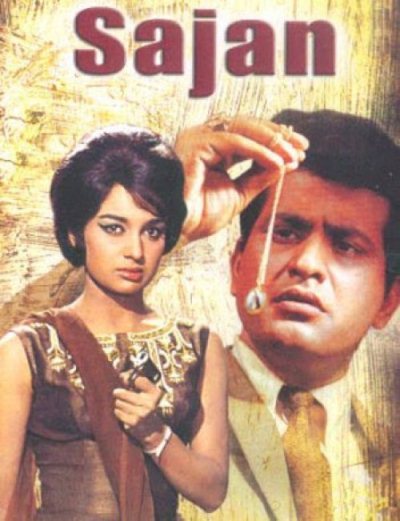 Yes it is! When I watched Sajan (1969) movie last year I could quickly find the resembling plot between these two movies. Yes, first part of the film is almost same to same that of Ghajini, in fact scene to scene copy at a few times. Quite interesting, the plot was inspired from a Hollywood comedy film, Happy Go Lovely released in 1951. Asha Parekh played the role of Rajini, who works in a drama company, and Manoj Kumar played the role of a business magnet, Ashok Saxena. Soon after the rumours spread, she receives leading actress roles and many benefits, and for the same reason she cooks new love stories.
The interview scene (the actor pretends as journalist), where the lead actors meet for the first time was later reused for Rishi Kapoor-Neetu Singh starrer, Jhoota Kahin Ka as well. Many scenes including disguising the journalist as business magnet, and signing a cheque for a big monetary fund – everything same to same in both these movies, and later reused for Ghajani as well.
Jhoota Kahi Ka – Released in the year 1979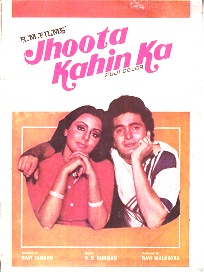 Perhaps the only 'inspired' movie where lead role played by real-life couples, Jhoota Kahi Ka also follows a similar plot. Also read: Top 15 Bollywood films pairing real-life couples. Here Neetu Singh plays a businesswomen role and Rishi Kapoor, a mechanic. As stated above, there is a striking resemblance of many of its scenes. Second half of the film has a different story to tell, belonging to lost-and-find genre films. The 'free lift in businesswoman's car' incident which results in false love stories is also exactly the same with Saajan's plot. The movie was a flop and at many occasions script looks weird with some puzzles.
Pasand Apni Apni (1983) starring Mithun Chakraborty and Rati Agnihotri
Rati Agnihotri plays a middle-class working girl Geeta, who works in a theatre company. Her life changes when her false love story with businessman, Mithun Chakraborty spreads as rumours.
Conclusion
Among all these inspirational movies, originally inspired from Happy Go Lovely, only Jhoota Kahi Ka has gender reversed. Also, in the rest three movies, the lead actress who plots the false love story plays the role of a theatre artist/struggling model.
In all these three stories mentioned above, an incident has happened, which makes others believe that something is cooking between the two. Later it turns to be a real love story as well. And I need to add, Gajani is most popular and successful among all these Hollywood inspirations. If you come across any Bollywood movie with the same plot, leave as a comment below.
Also read an interesting article: Is 'Rab Ne Bana Di Jodi' inspired from 1967 movie, Chhoti Si Mulaqat?
Read the stories of a few more inspirations and copies of Bollywood. Here is the page link. Click on the images to read.
(Visited 1,114 times, 1 visits today)