Tanvi Ravindran – Malayalam television actress known for grey shades
Tanvi Ravindran is a well-known television actress associated with Malayalam entertainment industry. She gained recognition playing grey and negative shades in TV shows, Parasparam and Ratri Mazha. She loves to play negative roles on screen. She left her job in airlines to pursue a career in acting. She worked at Thiruvananthapuram international airport.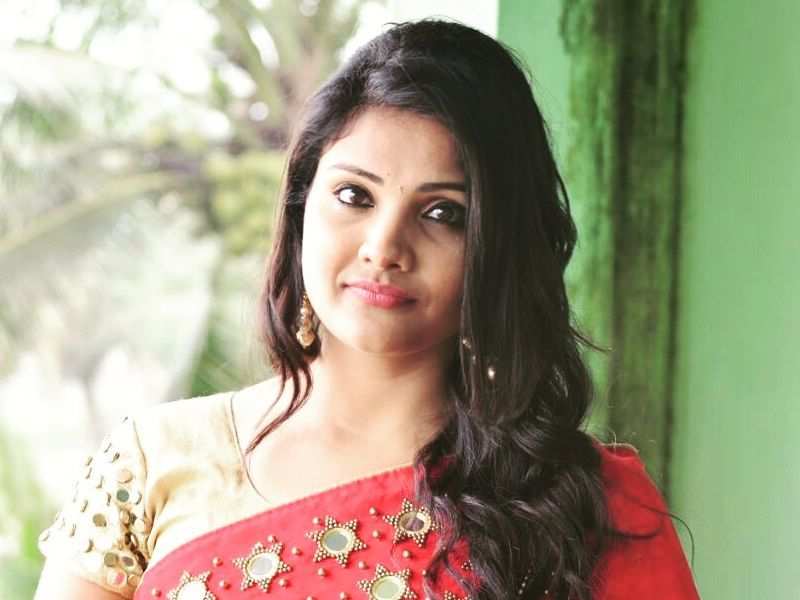 Tanvi S. Ravindran was born and brought up in Kozhikode. Her father is working in UAE. She has two younger siblings – a brother and a sister. She was only 18 when she got her dream job at Thiruvananthapuram international airport. However she left it when she got offers from television. It was her long-time passion to become an actress. She started off with modelling and got a role in Malayalam film, Life Diary. The film never got released.
She got her break to television field through Moonnumani playing Arundhati. As a television actress she gained recognition playing Revathy in Ratri Mazha. Her character later turns positive in the series. Her played Jennifer, Vinitha, and Merin in a three-in-one villainous character in Parasparam, which is her powerful and challenging performance till now. Tanvi now dreams about big screen debut.
Tanvi Ravindran – Some interesting and less-known facts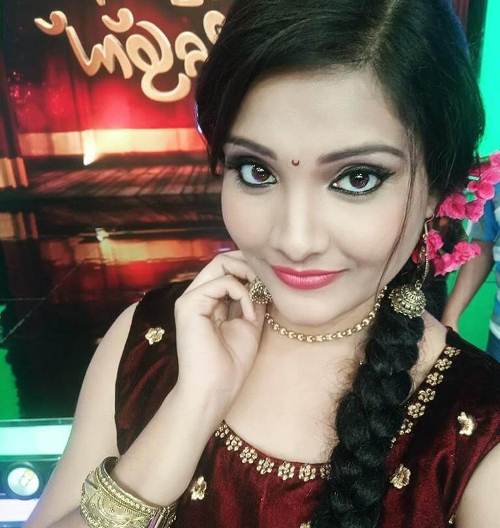 1. She worked as a ground staff in Thiruvananthapuram International airport for three years. She got the job at the age of 18.
2. Her mother is her great pillar of support. When she got her first offer to television industry, her family asked her to do in a trial basis, and supported her.
3. Though she plays villain kind of roles on mini screen she is a bubbly, cute and soft-spoken person in real life.
4. She hates tear jerking heroines cladded in white shades and soft talks, and loves to take challenging roles of strong and bold villain with much acting potential.
5. She feels that negative characters have more freedom on screen than heroines, and can do anything freely. She loves to shout than crying.
6. She was once publically slapped in the public by a TV serial fan for torturing her favorite hero in the show. An old woman actually pushed and scolded for her 'evil acts'.
(Visited 707 times, 1 visits today)