Sweet Potato Paratha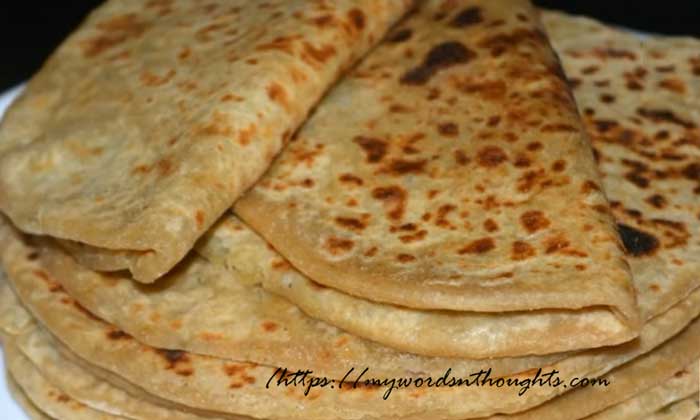 Ingredients for Sweet Potato Paratha:
1. Sweet potato – 30 gm
2. Wheat flour – 50 gm
3. Salt – As needed
4. Green chillies – 1
5. Ginger paste – ¼ tsp
6. Coriander leaves – 1 table spoon
7. Garam masala – A pinch
How to prepare Sweet Potato Paratha?
1. Add water and salt to wheat flour and knead the dough.
2. Boil sweet potato, remove skin and smash well.
3. Add remaining ingredients to it, and mix well to prepare the filling.
4. Make balls out of them.
5. Spread chapatis, and place a little filling inside and roll again.
6. Cook your sweet potato parathas in a tawa.
7. You can grease them with oil or butter if you want.
Courtesy: Vanitha Magazine May 1-14, 2005
Also read a few more roti/paratha recipes. Click on the images in the gallery to read.