Some Desi Trends in Kids Wear
Earlier kids wear means frocks with western tastes or skirt & top. Now a trend is seen in recent times, where Indian dresses and fashion are also incorporated in kids' wear. Similar to designer dress of elder people, fashion quotient of kids wear is also given due importance these days. You can include any innovative idea to stitch kids' costume, but comfort to wear the dress should be given the first preference. The costumes which don't well go with the season can give discomforts to kids. Kids dress ware are prone to easy damage, and hence extensive care should be taken while choosing costumes or stitching material.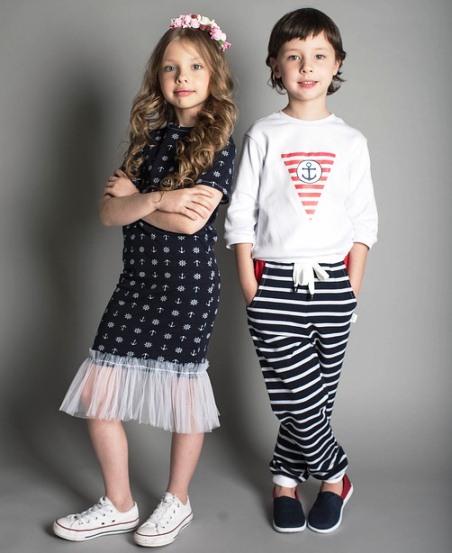 Party wear for kids
Even small discomforts with costumes can make your child restless. So choose costumes and corresponding accessories comfortable for wearing. It's a trend to choose same designs and fashions of teenagers for younger kids. While adopting their dress wear for younger ones, it should be made simple. Discomfort in costumes can kill their whole happiness of the party. Finish the heavy embroidery and the designed edges of skirts and similar costumes with lining clothes to avoid discomforts. Rubbing with those embroidery parts may bring discomforts to kids. For the inner areas of stitches and joins, fold it once and stitch again to give them comfort while wearing. Also choose costumes of light weight, so that they can fly freely among their friends.
Casual wear for kids
Cotton dress is most comfortable for kids. Dresses up to knee length is best is younger kids. You can experiment with different sleeveless costumes too. Costumes should not be tight. Avoid thick clothes and use of elastics. Loose cotton clothes are the best. Ikkat, Indigo, Shibori and Chungidi of Indian desi designs are popular nowadays.
Some of the recent desi trends for boys
Bow-tie, casual shirts, jeans, formal pleat shirt, pants with suspenders (using belts), short pants etc are some of the latest trends for boys. To give smart look for boys, layering is a good option. Using 2 pieces such as T-shirt & shirt or shirt with blazer can also be experimented.
Stylish accessories for kids' wear
For girls, you can make matching shoes with the same cloth of their costume. If so, no other accessory is needed. Head sash, wrist band, small sling bag etc are some cute accessories for girls.
Tips for wardrobe
1. For kids above 5 years old, use bloomers matching with costume colour. They are comfortable than panties.
2. If you use diapers for babies, you should use panties above it.
3. Costumes of kids are to be washed frequently. Hand wash and reverse drying are the best options to increase the life span of kids' wear.
4. While washing kids' dress in washing machine, you can put them in small cotton bags for washing. It increases the life of clothes.
Image source: Pixabay
Read a few more articles on costume trends and fashion. Here is the page link. Click on the images in the gallery to read.
(Visited 374 times, 1 visits today)