Saayoni Ghosh – Bengali actress and singer
Saayoni Ghosh is a Bengali actress and singer, associated with movies and television. Started with supporting roles later she moved to lead roles on big screen. Kanamachi, Mayer Biye, Rajkahini Antaraal, Ekla Cholo and Bitnoon are some of the memorable lead roles she played on big screen. Marked her film debut in 2010 in a supporting role, she has completed one decade in the industry. Her small screen roles like Proloy Asche also got appreciated.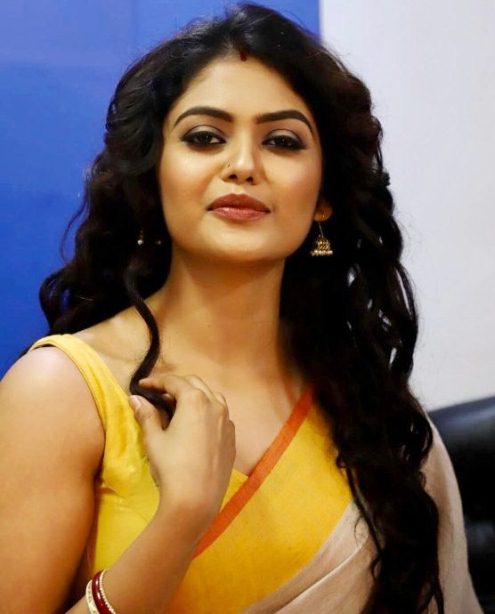 She made her acting debut with telefilm Ichhe Dana
Saayoni Ghosh was born in Kolkata in 1983. She made her acting debut with telefilm Ichhe Dana. She got her first break to big screen through Notobor Notout in 2010, in a supporting role. The movie directed by Amit Sengupta, starred Raima Sen, Kharaj Mukherjee and Mir Afsar Ali in lead roles. It was followed by her supporting roles in Shotru and Kanamachi, both directed by Raj Chakraborty. Some of her releases later include – Alik Sukh, Natoker Moto, Golpo Holeo Shotti, Byomkesh O Chiriyakhana, Kiriti Roy, Ka Kha Ga Gha etc where she played supporting roles.
She moved to lead roles with television movie, Ekla Cholo, which was well received by audience. She later played lead/parallel lead roles in Bitnoon, Wrong Number, Bawal, Babar Naam Gandhiji, Rajkahini, Meghnad Badh Rahasya etc, occasionally playing meaty supporting roles too. In a career spanning to more than one decade, she appeared in around 40 movies. She also succeeded as a singer. She has been a part of web series since 2017 – Charitraheen 1 and 2, Pocketmaar, Rahasya Romancho, Bou Keno Psycho etc to mention a few.
Saayoni Ghosh – Some interesting and less-known facts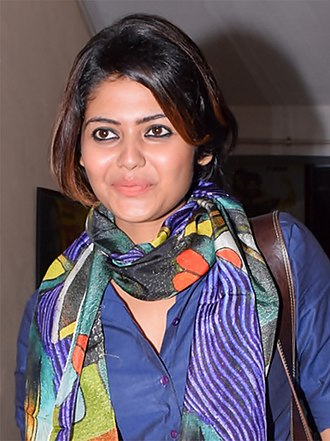 1. In 2010 she won TTIS Best Actor Award for best actress.
2. After winning the show, I Laugh U Season 3 in 2015, she hosted a few TV shows for Star Jalsha such as Phire Ashar Gaan, Amra Na Ora Season 1 and 2.
3. In 2012 she rendered her voice for the song Kothin aside Ash King for the movie, Bojhena Shey Bojhena. The album bagged Mirchi Music Award (Bangla) in People's Choice Award (Best Album) category.
(Visited 1,575 times, 1 visits today)