S. Negha – The first person to receive the Kerala State Film award in the transgender category
S. Negha is a transgender actress belonging to Malayalam film industry. For the lead role she played in 'Antharam' (2022) directed by journalist P Abhijit, she won Kerala State Film award in the transgender category. She is the first person to receive this honour in this category, when the award was newly instituted in 2022. The movie is all about a transgender woman Anjali after she enters the life of domesticity.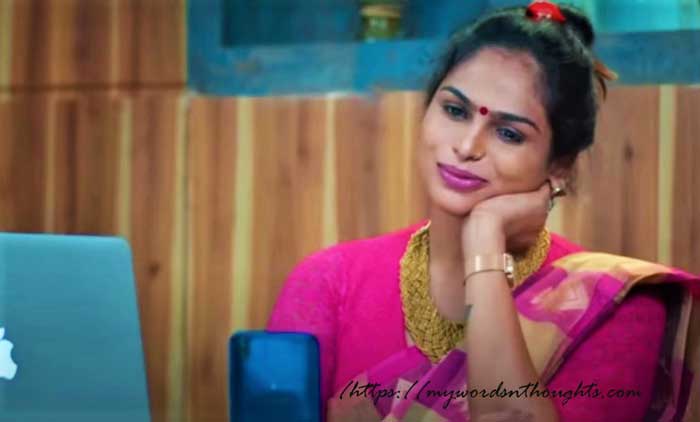 S. Negha hails from Thanjavoor
She belongs to a rural village near to Thanjavoor. Her father was a farmer, and her mother Susheela, a housewife. She has 4 elder sisters, all of them settled with family life now. She was born as the youngest son to parents. Since young she has been advised not to behave like girls, and she faced a lot of bad experiences too, which ended her studies as well.
After plus-2, her parents wanted her to join engineering studies. But the woman inside her urged to show her true colours. She discontinued her college studies after 6 months. This incident fully disconnected her from her father, and he started beating her drunken. For her father her identity was a shame.
He even gave Negha poison once, which she happily accepted. She vomited a lot, got tired, but she survived. That day she decided to leave home and live somewhere happily. She reached Chennai with 1000 rupees given by her mother. She was 18 then. When her father died recently, she was forbade from seeing him last, as the family will have to answer a lot of questions. Only person in her family with whom she has contact, is her mother. They communicate through phone frequently. She has never visited her home since she left.
She worked in BPO while in Chennai
She started working in BPO. She grew her hair, and started using lipstick. But she lost her job, and felt it difficult to survive there. She was able to afford only single meals a day for some days. She got a job at an NGO for transgenders, where she was appointed as counsellor. Through an audition, she earned her first acting role through a short film, Manam. She also bagged a supporting role in Trisha starrer Tamil film, Road.
Antharam is her debut Malayalam film
The director of the movie is Negha's friend. He spotted her in social media and also watched tiktok videos, and called her. Though she was not confident enough to act in a feature film, she reached Kozhikode for shooting, where she spent 25 golden days of her life. She received a lot of love from crew as well.
Negha. S doesn't want to reveal her old name. Neha is the character name of one of the heroines of a serial she watched in childhood. She always felt that the dark shadows of Neha's life reflected in her life as well. She has done surgery twice – at the age of 20 and 25. She is settled in Chennai now, and has a friend circle too. Yet she desires for a family, and believes their dreams also have a value. She also dreams to document the life of transgenders, and direct it as a documentary or film.
(Visited 6 times, 1 visits today)