Rasagulla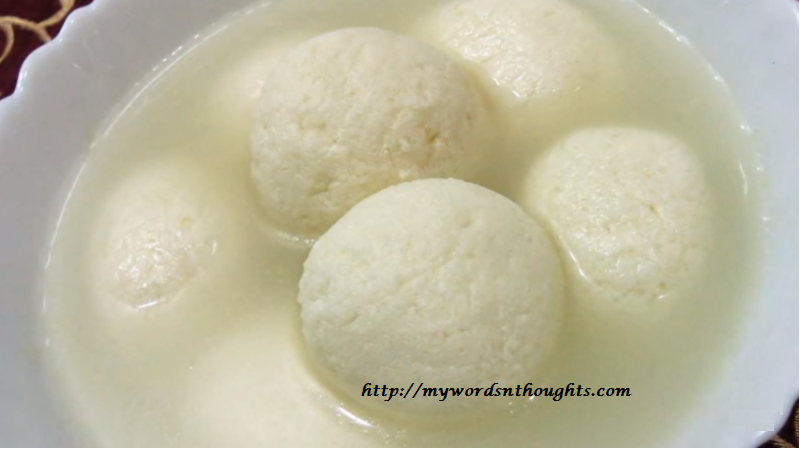 Ingredients of Rasagulla:
Paneer – prepared from 1 liter milk

Sugar – 5 cups

Water – 3 cups
Method of preparation

of Rasagulla

:
Make small paneer balls.

Mix sugar and water and boil well. Distill the impurities when it's fully boiled.

Add paneer balls to this boiling sugar solution and cook for about 30 minutes.

When balls are fully cooked put the flame off. You can add essence as well.

Serve chilled.

Also read a few more paneer and khova dessert recipes.

Here is the page link.

Click on the images in the gallery to read.
(Visited 272 times, 1 visits today)