Pranutan Bahl – Granddaughter of Nutan
Pranutan Bahl is a budding actress of Bollywood who marked her debut with 2019 movie, Notebook. She was paired with Zaheer Iqbal in her debut flick, which opened to mixed reviews and flopped at box office. She is the daughter of noted character artist Mohnish Bahl, thus the granddaughter of iconic actress Nutan. Actress Tanuja is her great-aunt, while actresses like Tanuja, Tanisha and Rani Mukerji are her aunts. A member of Mukherjee–Samarth family, she is related to Chopra and Devgan film families too.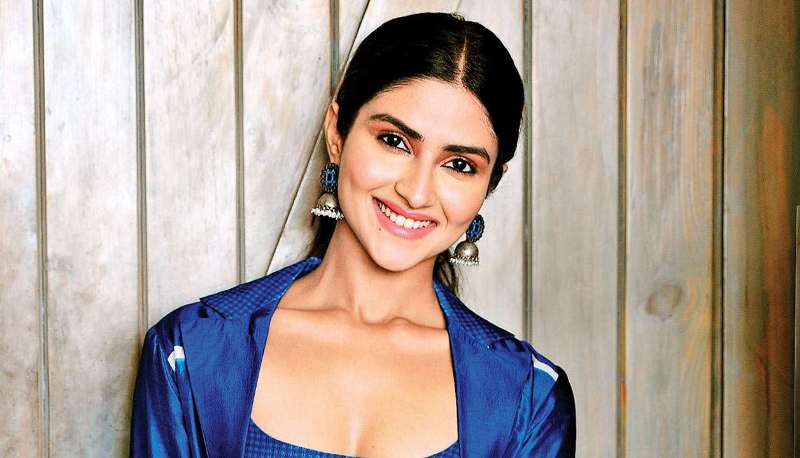 Pranutan Bahl has a strong film background
Pranutan Bahl belongs to the 5th generation of actors from maternal side, and is the first member of this generation to join films. Rattan Bai, Shobhana Samarth, Nutan, Tanuja, Kajol etc represented till 4th generation of female actors from the family. Kumarsen Samarth, Nalini Jaywant, Joy Mukherjee, Shomu Mukherjee etc are a few more prominent members of her family.
Pranutan belongs to the lineage of some of the best contributors to Bollywood as filmmakers and actors. Pranutan Bahl grew up watching her grandmother's films. Through her aunt Kajol she is related to Devgan family as well. Thus actor Ajay Devgan is her uncle. Helmet (2021) was her last release. The movie received positive reviews, and she received a nomination at Filmfare OTT awards. She has appeared in a few music videos too.
Pranutan Bahl – Some interesting and less-known facts
1. She was born on 10th March 1993, two years after the death of her paternal grandmother Nutan.
2. She is a lawyer by profession and holds LLB and LLM degrees.
3. She was launched to film scene by Salman Khan through the movie, Notebook in 2018. Her co-star Zaheer Iqbal's father is Salman Khan's friend.
4. She marked her film debut at the age of 26.
5. Painting is her favourite hobby.
6. She has auditioned for many movies in the past two and half years, before she got selected for Notebook. She never revealed her identity during her auditions.
7. Sujata (1959), Bandini (1963) and Saudagar (1973) are her favourite films starring Nutan. Maine Pyar Kiya is her favourite film done by her father.
8. Her mother Aarti Bahl has also appeared in a few movies.
9. Her father worked with Salman Khan in a series of movies since late 1980s, and later the actor launched her through 2019 movie, Notebook. Born just before Hum Aapke Hain Kaun had released, she used to visit the film sets of 'Hum Saat Saat Hain' where the actors worked together. One day she started crying when she lost a cap in the film sets, and later Salman Khan bought her the same.