Pakkavada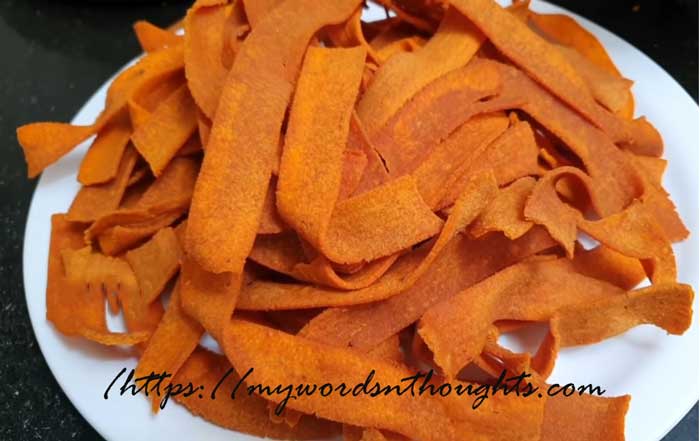 Ingredients for Pakkavada:
1. Red chillies – 10
Asafoetida powder – 1 small spoon
Cumin – 1 small spoon
Salt – As needed
2. Gram flour (Besan) – 1 cup
Rice flour – 1.5 cups
Black gram roasted and powdered – ½ cup
3. Vanaspati – 1 big spoon
4. Water – 2.5 cups
5. Oil – For frying
How to prepare Pakkavada?
1. Make a smooth paste of ingredients 1.
2. Mix flours together and add Vanaspati little by little.
3. Mix it well using hands till the flour turns soft.
4. Boil 2.5 cups of water and add the masala paste to it.
5. Strain it, and then add to the mixed flours.
6. Allow it to cool.
7. Using hands, mix the flours together.
8. If needed, add extra water and make soft dough.
9. Use the sevanazhi (idiyappam maker) and the jali of pakkavada to prepare pakkavada.
10. Heat oil and squeeze the batter to it from sevanazhi.
11. Keep frying till they turn crispy.
Courtesy: Vanitha Magazine May 14-27, 2022
Note: You can crush garlic and add to get garlic pakavada. You can also fry curry leaves and add to your pakavada to get a good flavour.
Also read a few more gram flour snack recipes. Click on the images in the gallery to read.
(Visited 17 times, 1 visits today)