Macarons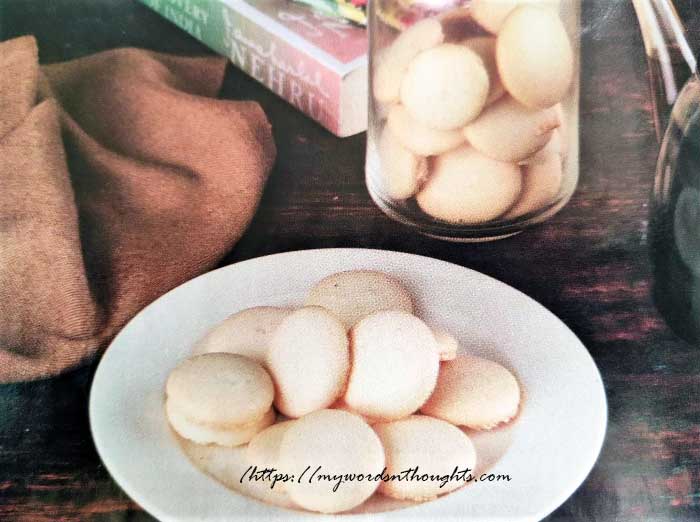 Ingredients for Macarons:
1. White yolk of egg – 2
2. Sugar – ½ cup
3. Vanilla essence – ¼ small spoon
4. Cashews chopped fine – 4 big spoons
How to prepare Macarons?
1. Preheat oven in 150 degree Celsius.
2. Beat the white yolk and add sugar little by little.
3. Keep beating till solution turns thick.
4. Add essence, followed by nuts.
5. Grease a baking tray and pour this batter in a spoon little by little.
6. Bake your macarons in pre-heated oven for 25 minutes.
7. Reduce the heat to 100 degree Celsius.
8. Bake your macarons for ¾-1 hour till they turn hard and crispy.
9. When it's done, take your macrons from oven and allow to cool completely.
10. Store in air-tight containers.
Courtesy: Vanitha Magazine May 14-27, 2022
Also read a few cake and bake recipes. Click on the images in the gallery to read.