Neeye (Tamil album song) – Lyrics in English with Translation
Song: Neeye (Tamil album song) 2016
Lyrics: Arivu
Music: Phani Kalyan
Playback: Yazin Nizar and Sharanya Srinivas
Filmed on: Shreya Deshpande and Niranjan Harish
Neeye (Tamil album song) – Lyrics in English with Translation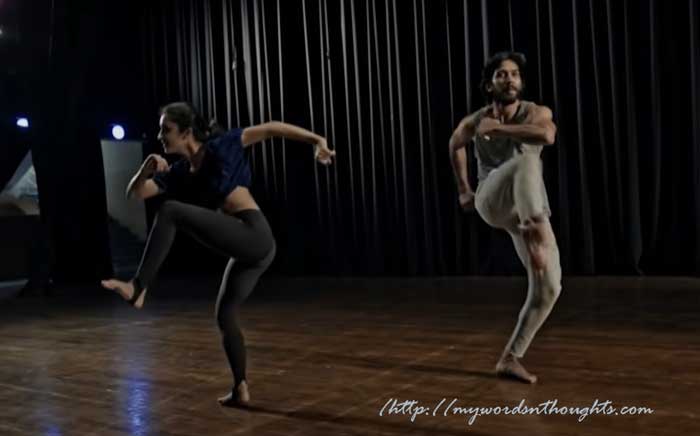 Neeye…
Mudhal vetkam thantha neeye
Manapakkam vantha neeye
Kadhal aanathe
Neeye neeye…
It's you
It's you who gave me first blush,
You who came near my heart,
And became love.
It's you
It's you
Iravum pagalum neethane
Kadalum alaiyum nuraiyum neethaane
Udalum uyirum neeye
Yengum yethilum neeye
Yethilum athilum neeye (F)
Night & day, it's only you
Sea, wave & foams, it's only you
It's you in body & life
It's you everywhere & in everything
It's you in this & that
Neeye…
Thatti viduvathum neeye
Yetti pidippathum neeye
Enai kolladi.
It's you
It's you who send me away
It's you reach me to catch
You kill me.
Kadhal nadathidum indha modhal
Yethu vantha podhum neeye
Thaayum aagi nil (M)
All these conflicts which love make,
After all these too,
It's you.
Please stay as mother too
Yethilum unadhu mugam vanthu
Enadhu gavanam thadumaarum
Athilum kooda sugamaaga
Or amaithi kaangiren (M)
Your face comes in everything
And takes away my attention
Even in that,
I am seeing a silent happiness
Ethiril vanthu nindrale
Enadhu nilamai ennaagum
Vizhagi neeyum nadanthale
Naan udainthu pogiren(F)
If you come in front of me,
What will be my condition?
If you walk too close,
I will go shattered
Neeye…
Enadhuyir sattam neeye
Edhir varum thittam neeye
Naanaagiren.
It's you,
The voice of my life
It's you,
Upcoming plan,
I shall become.
Paarai…
Vazhiyinil oru vervai
Ivan nanainthidum bodhai
Enai neekka vaa (M)
Sweating inside rock
He is drenching in intoxication
Please come to move me away
Nee enai maranthal
Veroru uravillaiye
Naan enai tharuven
Nee varum azhagutiye (F)
If you forget me,
I don't have any other bond.
I shall give me to you
In the charm you come
Naanum inge neeyaaga
Vaazha neeyum vanthaye
Neeyum inge naanaaga
Varam vendume
I shall become you here
If you come to live with me;
You also become me here
Need such a blessing
Neeye…
Vali tharuvathum neeye
Vazhi viduvathum neeye
Muranpaadu yen.
It's you,
Who gives pain
It's you
Who gives way,
My anomaly…..
Kadhal…
Uyir vazhi varum thedal
Idaiyinil varum oodal
Nalam kaanavaa (M)
Love
Is a search through life,
Is a love quarrel which comes in between.
Come to see the good in it
(Visited 1,359 times, 1 visits today)