Nanda Khare – Civil Engineer turned Marathi writer
Anant Yashwant Khare, better known by pen name Nanda Khare is a retired civil engineer, who writes in Marathi also. Among the 25+ books he published, Udya is his most famous book, which was selected for Sahitya Akademi Award in Marathi in 2021. But he declined the honour, citing "entirely a personal reason". The book was published in 2014. His autobiography titled Evaji (2011) was also well recognized. Bakhar Antakalachi, Kahani Manavpranyachi, Jeevotpatti Aani Nantar, Waarulpuraan, Antajichi Bakhar, 2050, and Samprati are his other major works. He is a graduated from prestigious IIT, Mumbai.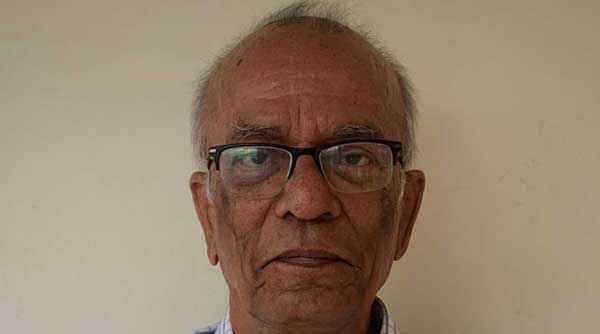 Nanda Khare engineering degree in 1967 from Indian Institute of Technology Bombay
Anant Yashwant Khare was born in 1947 in Nagpur, Maharashtra. His father Yashwant Anant Khare established the company, Khare & Tarkunde Infrastructure in his hometown, Nagpur. After completing engineering from IIT, he joined his father's firm, and worked over the years till his retirement in 2001. Initially he was associated with building constructions in Vidarbha.
He turned a full-time writer post retirement
Though he started writing during his days of civil engineering and construction business, he took writing seriously and turned a full-time writer after retirement. He published all his books after 2001. For almost 2 decades since 1997, he was associated with daily, Aajcha Sudharak, and served as editor too.
He was also interested in political, economic, and other spheres of life, and recorded them as well, during his professional life as an engineer. In his opinion, "Engineering and writing both are parts of life". Apart from biography, he has authored novels and translations.
Nanda Khare – Some interesting and less-known facts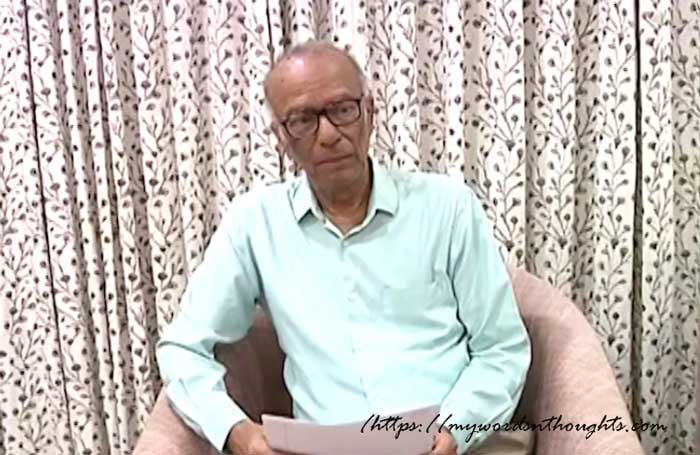 1. He was associated with Khare and Tarkunde company for long 34 years serving as Partner and Managing Director.
2. During 1981-1992, he was associated with science organization, Marathi Vijnyan Parishad.
3. Khare became the fourth author from Nagpur to have featured in the list of Sahitya Akademi awardees. However he declined the prestigious Sahitya Akademi Award in Marathi in 2021 and remained in limelight.
4. He has not been accepting any awards for the past 4 years, and hence declined Sahitya Akademi Award too.
5. His celebrated work, Udya as originally written in 2012, and published in 2014.
(Visited 21 times, 1 visits today)