Shaktipada Rajguru – Bengali novelist who authored 'Meghe Dhaka Tara'
Shaktipada Rajguru (1922 – 2014) was an acclaimed fictional writer in Bengali language, best known for novels. He has also authored essays. Many of his works have been adapted to screen in Bengali and Hindi languages. Shakti Samanta was one among those acclaimed film directors from Bengal who adapted his novels to big screen. Amanush and Barsaat Ki Ek Raat are among those movies, and Samanta's son Ashim Samanta's Bollywood thriller film of 1990s – Aankhon Mein Tum Ho was also based on one of his books. Ritwik Ghatak's acclaimed Bengali movie – Meghe Dhaka Tara was the screen adaption of Rajguru's novel with the same title. Ganga (1998), Aar Paar (1985) and Dushman (1990) are a few more.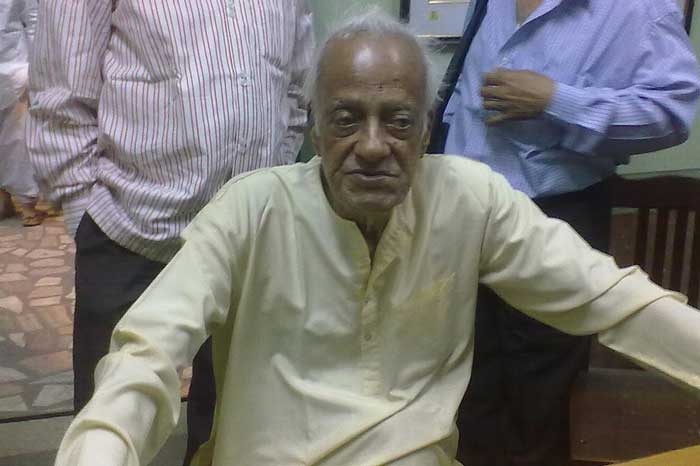 Shaktipada Rajguru was a native of Gopebandi, Bankura District, West Bengal. He graduated from University of Calcutta. As a writer he was deeply influenced by writers, Bibhutibhushan Bandopadhyay and Tarashankar Bandopadhyay. His first novel, Dinguli Mor, based on the life and miseries of refuges are published in 1945. Meghe Dhaka Tara is his most popular work. Baghini, Anusandhan, Amanush, Moni Begum, Antare Antare, Jeebon Kahini etc are a few more.
Shaktipada Rajguru – Some interesting and less-known facts
1. Many of his novels have been made into feature films in Bengali and Bollywood, and his works have been translated to Malayalam, Tamil and Hindi.
2. He was interested in travelling, and had a habit to choose places outside Bengal to place his fictional characters for novels. Many of his novels were set in places like Maharashtra, Chota Nagpur and Dandakaranya. His central characters also had strong shades of these places and their cultures.
3. He was fond of describing nature in great detail in his works.
4. His screenplay for Amanush won All-India Lion's Award. He was also a recipient of Bibhutibhushan Award and The Hall of Fame – Lifetime Achievement Sahityabramha Award.
5. He authored around 50 novels, apart from essays.
6. His novel Anusandhan was made into Bollywood film, 'Barsaat Ki Ek Raat' starring Amitabh Bachchan and Rakhee.
(Visited 543 times, 1 visits today)