Moksh Murgai – Promising All-rounder Cricketer from Delhi
Moksh Murgai is a state-level athlete and a professional cricketer from Delhi. An all-rounder he represents Delhi at different tournaments, and has played till national level. He has been into sports right from early school days and has played sub-junior, junior, and senior levels. He has a tremendous record over the years, and at the age of 20 in 2020 got elected as Sports President of the Delhi University Student's Union (DUSU). During 2018-19 season of DDCA league, he scored 800+ runs and 20+ wickets, thus earning fame as a budding all-rounder. He is a right handed batsman and off spin bowler.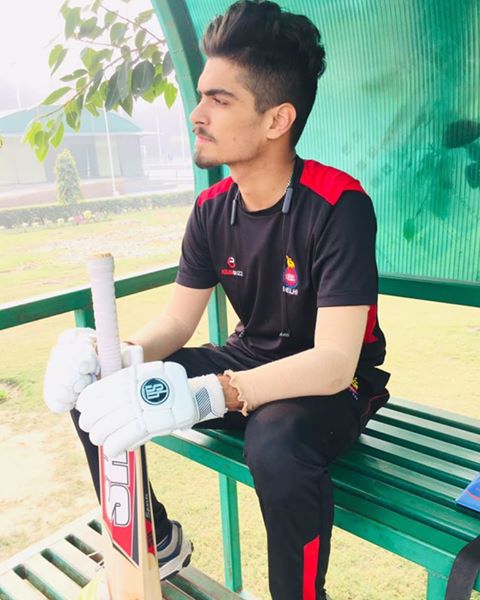 He started playing cricket at the age of 7
Moksh Murgai was born on 27th November, 1999 in New Delhi. He was born into a family with no links to sports. His father is a businessman and mother is housewife. He has one elder sister. His sports dreams were fully supported by his parents, right from childhood, and he didn't join any sports academy to master his passion. Yet he gave importance to practise during his academic years. He started playing cricket at the age of 7.
Got inspired with Dhoni's sixes at the age of 6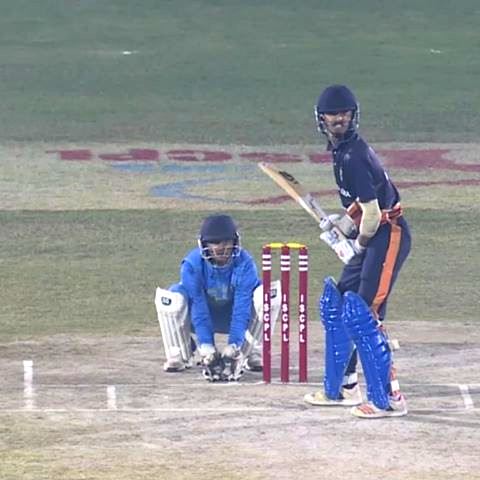 At the age of 6, he got deeply influenced when M. S. Dhoni hit huge sixes during the early phase of his career. At the age of 7 Moksh took cricket bat in his hand and entered a new world of sports. His passion to pursue his cricket dreams were fully supported by parents since then. He started representing Delhi at sub-junior, junior, and senior level tournaments. He completed his schooling from DLDAV Model School, Pitampura, and currently doing under-graduation at Delhi University.
He bagged a sponsorship by SH Sports for 2019-2020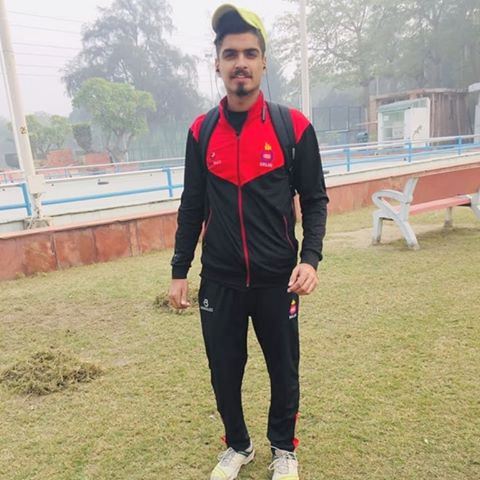 This upcoming talent came to spotlight for the first time at the age of 19, when he was appointed as the Sports President of DUSU, as an undergraduate student of Delhi University. Already he has earned fame as an attacking batsman and his flair to change the game with his scores kept him in limelight for the past few years. One of the promising young cricketers from Delhi, he also bagged a sponsorship by SH Sports for 2019-2020. He thanks his parents and coaches for their support.
He suffered a back injury in March 2019, yet made a tremendous comeback after that. Such setbacks his failures made him mentally and physically stronger, because of his true sportsman spirit. His achievements as a budding cricketer are now being featured in sports columns of different forms of publications. Wishing this young cricketer a great career ahead! It's just the beginning.
Moksh Murgai – Some interesting and less-known facts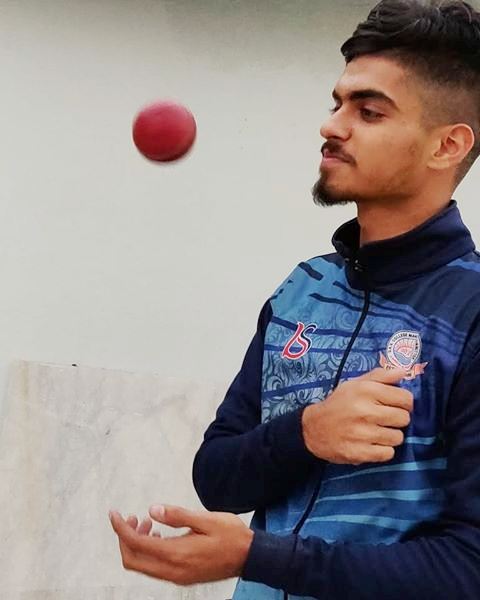 1. He is a right handed batsman and off spinner, and known for his attacking skills.
2. His hobbies include – surfing internet and working on fitness.
3. Moksh has scored 30 centuries and 50+ half-centuries in the domestic games.
4. He represented India at a tournament in Lucknow in 2018. He also attended the under-23 Railway camp.
5. Apart from cricket, he loves to play table tennis.
6. During lockdown in 2020 he continued working on his fitness and did net practices on terrace to keep things going.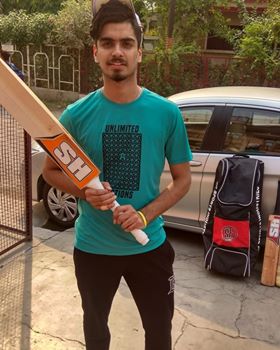 (Visited 212 times, 1 visits today)