Melwin Joy – Costume Designer of Malayalam film industry of 'Minnal Murali' fame
Melwin Joy alias Melwin J is a new generation costume designer belonging to Malayalam film industry. He shot to instant fame after designing costumes for Tovino Thomas's Superhero film, 'Minnal Murali' in 2021. The work earned him Kerala state award for best costume designer too. Intikkakkakkoru Premandarnu, Nna Thaan Case Kodu, 1744 White Alto, Mahaveeryar, Nanpakal Nerathu Mayakkam, Veyil etc are other noted works of Melwin as a costume designer.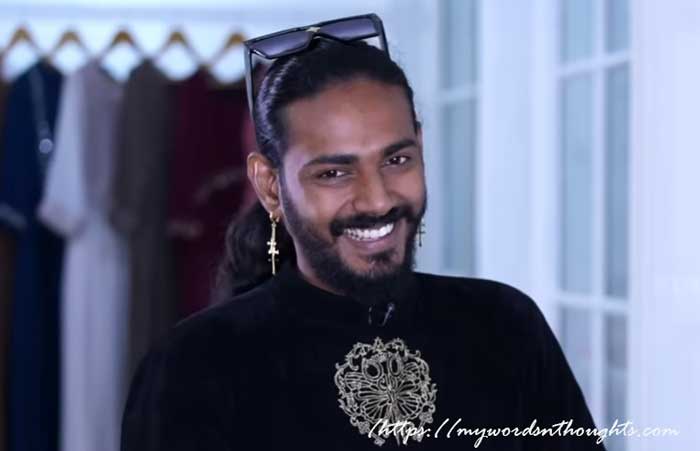 As a tailor of a small village, he stitched very big dreams
Melwin hails from a small village, Cheranallur in the heart of Perumbavoor, Ernakulam district. His father was a salesman who worked in gulf. His maternal aunt Mary Kunju is a tailor. She is his guru in the art of tailoring. When she bought new sewing machine, she brought the old one to Melwin's home so that it can come handy to his mom. One holiday while he returned home after playing cricket as well, he noticed the sewing machine at his home. Though he had no idea how to use it, he started using it. One day when his aunt came for a home visit, he asked her to teach tailoring. That was the beginning.
During his childhood days, he used to get used pants and shirts of his elder cousins, and he had to alter them for use. His tailoring practice began with those old shirts and pants. Seeing this, his neighbours started bringing their jeans for altering. It was a time when narrow fit and skin fit were instant hits. Till class 10, he did his small tailoring works at home itself. When he started earning more in this business, he reserved a separate space for tailoring in the backyard and also gave a name, Yellow Tooth.
Teen designer from Cheranallur
When he reached Plus-1, he made his uniform stylish. But his teachers didn't like it. They even sent him out from class. Slowly his friends started giving him their uniforms to make them stylish. As a fashion designer and costume stylist, he earned his initial recognition from his school friends. When all students did the same, they escaped from principal's punishment.
Those days Melwin Joy used to charge 30 rupees and 20 rupees for pants and shirts alteration, respectively. He started getting an average of 300 rupees a day. So he started dreaming to study fashion designing after higher secondary studies. But his father wanted him to do MBA and join in the same company where he worked. No one even dreamt, tailoring has high prospects.
Melwin J joined B.Com under the pressure from family. Yet he got permission to study diploma course in designing. He had already decided to choose his own path after graduation and thus joined MSc in Fashion designing at CT College, Airavaram. For his elder sister's marriage, he did full tailoring work. The makeup artist from Ernakulam also liked the costumes designed by him.
Designing costumes for his sister's marriage proved to be the turning point of Melwin 's life
The lady who came as beautician and makeup artist for his sister recommended his name to the stylist Sonia Zantiavo. That's how he reached film industry through Dileep starrer, Welcome To Central Jail, where he served as an assistant stylist. Later he became the personal stylist of actress Shrinda, who recommended his name for the project, Oru Kaattil Oru Paay Kappal – his first independent film. Thus his name for the first time appeared on screen in film credits. He worked as personal stylist for many artists of south Indian film industry during initial days.
Kettiyolaanu Ente Malakha was his first major project
Asif Ali starrer hit film, Kettiyolaanu Ente Malakha gave him a major break in Mollywood. In fact his name was recommended for Minnal Mirali after this work. Super hero costumes for Tovino Thomas were designed by Deepali Noor. Melwin J included several 1990s' designs while designing outfits for Minnal Murali. He took almost 3 years to complete the project and also introduced 1965 style statement for the film.
Seeing his excitement in the project he was initially given opportunity to design super hero's costumes too. But it was not a success during the production time. He was heavily criticized by many people too. Some even threatened not to allow in this field. But after winning state award for Minnal Murali, everything changed, and he did many hit movies in a row. Till now he has done around 30 films.
About Melwin's personal life
He is engaged to his college junior Tintu. They are in relationship since their college days at fashion school. She is also a stylist. He is currently busy with opening his design studio, Kaleesina, and is also planning to introduce a fabric to resist the humidity and increasing temperature. He wants to give it his mother's name, Cicily.
(Visited 105 times, 1 visits today)