Mahesh Babu – The real 'Prince of Tollywood'
Mahesh Babu is one of the top stars of Telugu cinema, who enjoys superstar status and huge fan following crowd. He is the son of yesterday superstar Krishna and his first wife Indira Devi. Telugu actors – Manjula Swaroop and Ramesh Babu are his elder siblings, while actor Naresh is his stepbrother (born to his stepmother Vijaya Nirmala, a successful yesterday actress and filmmaker). Mahesh Babu is married to popular actress-model Namrata Shirodkar. As a film actor, some of the major hits of Mahesh Babu include – Murari, Okkadu, Arjun, Athadu, Pokiri (2006), Dookudu, Businessman, Seethamma Vakitlo Sirimalle Chettu, 1: Nenokkadine, Srimanthudu, and Bharat Ane Nenu. Marked his film debut in 1999, he completed 2 decades in the industry with some blockbusters to his credit.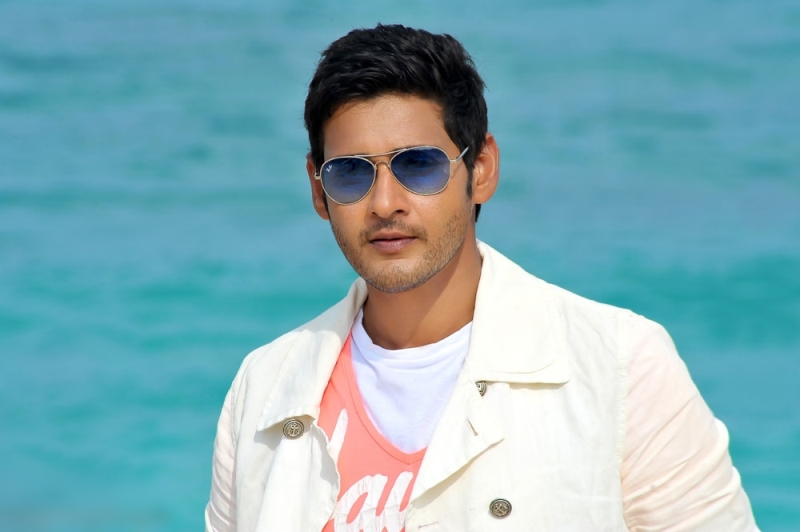 Mahesh Babu was born into a family with strong filmy background. He was born in Chennai. Born as the son of superstar Krishna and his first wife Indira Devi, his elder siblings Manjula and Ramesh Babu joined films while Mahesh was a child. His stepmother Vijaya Nirmala too is a prominent name of Telugu cinema. Though his father married his co-actress Vijaya Nirmala in 1969, his parents never separated. He, Manjula and Priyadarshini were born in the 1970s. Needa (1979) was his first film as a child artist at the age of 4 which also starred his elder brother Ramesh Babu as a child artist. He acted in a total of 9 movies as a child artist during 1979-1990, before he took a break to concentrate on to his studies.
After completing studies, Mahesh Babu did a short-term course in acting and joined film industry in 1999. Raja Kumarud opposite Preity Zinta was his debut film, which was a box office hit. It also bagged Nandi award for best debut. After the failures of Yuvaraju and Vamsi, he got Murari – the breakthrough role of his career, and it also bagged him the second Nandi award in Special Jury mention category. Okkadu in 2003 turned a blockbuster and the highest grosser of the year and he bagged Filmfare Award for Best Actor – Telugu for the movie too. The commercial failure Nijam earned him Critics' appreciation and first Nandi award for best actor. Since then he went on to become the top actor of Telugu cinema.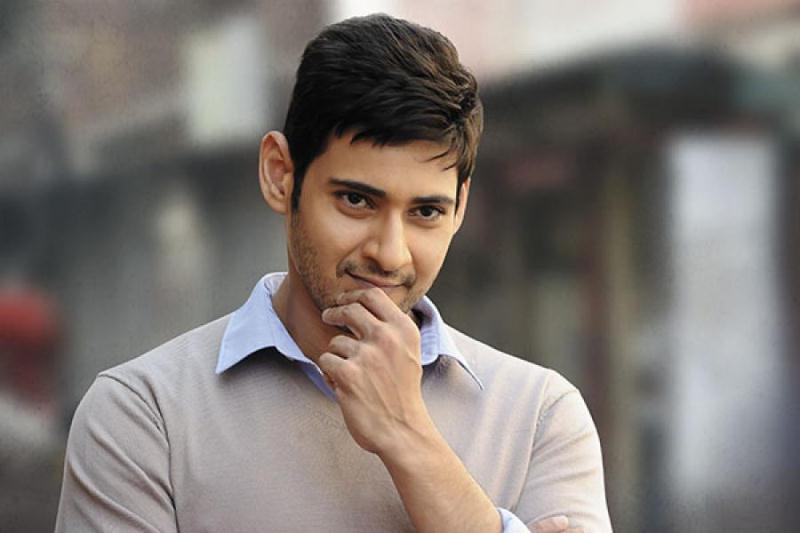 With an attractive personality and good looks, he is one of the most popular stars of south Indian cinema ever, he is a recipient of 8 Nandi awards, 5 Filmfare awards (south), 3 CineMAA Awards, 3 SIIMA and 1 IIFA. He is also dubbed as 'Prince of Tollywood'. He shared screen space with Namrata Shirodkar in a single film, Vamsi in year 2000. Love blossomed between the two in the film sets, they dated for 5 years and got married in 2005 after which she retired from her professional career. The couple has two kids.
Mahesh Babu – Some interesting and less-known facts
1. Like his siblings, his true identity was never revealed during his school days, as insisted by his father.
2. He can't read or write his mother tongue Telugu, and he used to by-heart dialogues during his early days. As he spent his younger days in Chennai, he didn't have the option to learn Telugu at school.
3. He is the son-in-law of small-time Marathi actress Gangu Bai. He is the brother-in-law of Bollywood actress Shilpa Shirodkar. Bollywood actress Meenakshi Shirodkar – one of the early Bollywood heroines to wear swimsuit for debut movie is his grandmother-in-law.
4. Tamil film actor Karthi was his schoolmate at St. Bede's Anglo Indian Higher Secondary School in Chennai.
5. Tamil film actor Vijay and Mahesh Babu studied in the same college, and were good friends before joining film industry. Interestingly most of Tamil remakes of his films are done by Vijay.
6. During his early phase of career, he was not proficient in Telugu, and used to memorize dialogues before film shooting happens.
7. His wife is three-and-a-half years older to Mahesh Babu, born in 1972 and 1975 respectively.
8. He is the brother-in-law of politician and parliamentarian Jay Galla (son of Ramachandra Naidu Galla – well-known industrialist and Aruna Kumari Galla – an ex minister of Andhra Pradesh, and grandson of Paturi Rajagopala Naidu), who is married to his sister Padmavathi, as well as Telugu actor Sudheer Babu, who married to his sister Priyadarsini.
9. He never reveals his philanthropic activists to public. It was on a public gathering when comedian Ali revealed that the actor gives away 30 percent of his earnings to charity, which includes his revenue for endorsing brands and products. He is also associated with Rainbow Hospitals, and many other foundations related to health and medical sector.
10. He loves fresh scripts than remakes and loves to risk his career to do diverse roles.
11. His peppy punch dialogues are quite popular. He takes it as an advantage as he can't read or write Telugu.
12. Despite owning good looks and huge fans, he never flaunts his body for films. Only exception is a brief appearance for the movie, Nenokkadine.
13. His expensive film Pokiri in 2006 broke almost every collection record of Telugu cinema. As a part of the preparation of the film, he took a break of 4 months for growing his hair, before the film shooting started. Its Hindi remake as 'Wanted' gave a much awaited hit to Salman Khan, after which he started his new innings as a box office king and action star of Bollywood.
14. In 2013 he was ranked at position 1 in Times – Most desirable men in India, beating even Bollywood stars. He was ranked 31st on Forbes India's Celebrity 100 in 2013. His name has been listed many times in several lists, and is always known to be one of the best good-looking heroes of Indian cinema.
15. He is one of the most paid actors of Indian cinema, and also nicknamed 'Greek God of Telugu cinema' for his handsome looks.
16. He is a recipient of 8 Nandi awards, 4 in best actor category – Nijam, Athadu, Dookudu and Srimanthudu, since 2004.
17. He received 6 Nandi awards for his 7 years of acting, which is a great achievement.
18. He has won five Filmfare awards in best actor category – Okkadu, Pokiri, Dookudu, Seethamma Vakitlo Sirimalle Chettu and Srimanthudu, since 2003.
19. He has adopted two villages – Burripalem in Andhra Pradesh and Siddhapuram in Telangana. Interestingly Burripalem happens to be his father's birthplace.
(Visited 352 times, 1 visits today)