Mafia Sasi – National award-winning stuntman and action choreographer of south Indian cinema
Mafia Sasi is an Indian stuntman and action choreographer who predominantly works in south Indian cinema. He is best known for his work in Mollywood. He worked as a stunt master for more than 1000 films belonging to different south Indian languages, and earned the tag 'Mafia' after his work in Bollywood film, Mafia (1996) got noticed. The movie was declared a box office hit as well. He has shown his face as a stuntman in a few movies also. In 2022, he bagged his first National award for best stunt choreography along with Supreme Sundar and Rajasekhar for Ayyappanum Koshiyum.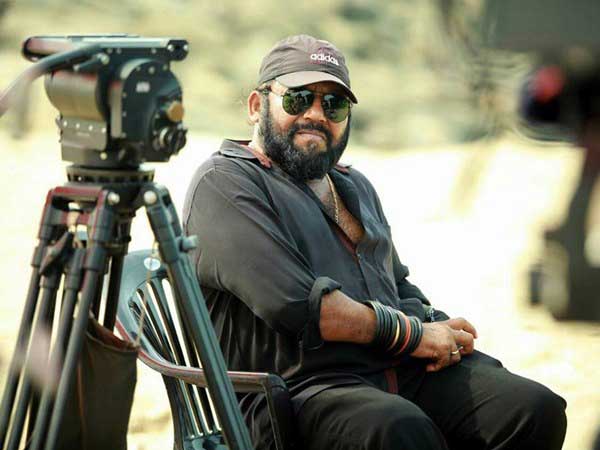 His dream was to become an actor
Mafia Sasi hails from Kannur. Born as the son of Balan and Saraswathi at Chirakkal, he later completed graduation from Madras Christian College before he entered films. The family was permanently settled in Chennai. His wife's name is Sreedevi, and the couple has one son and one daughter. Like many youngsters Sasi dreamt to become an actor and ended up as an action choreographer. In fact, during his early days in cinema, he acted as a stuntman too. He played gunda and villain, and later turned a stunt master.
During his high school days, he played football and kabaddi, and his father sent him to Kannur to stay with his uncle, where he learned Kalari. After 2 years when he returned back to Madras to continue studies, he started dreaming about films. His guru in Kalari also joined him, and both started performing in clubs in Madras. After 10th standard, he decided to stop studies, and pursue a career in films, and a child artist back then, his younger brother Dinachandran encouraged him.
Hariharan's Poocha Sanyasi marked his Malayalam screen debut
After a long wait, he got his first break to films through Poocha Sanyasi at the age of 18, where he played a comic role. His scene got noticed and movie was also a hit. Later he did bit roles in Bheeman, Anuraga Kodathi etc, and those roles went unnoticed. Payment was also not encouraging. At that time, some friends from fight team of cinema asked him to join action, as he was trained in kalari. They also convinced him telling about good payment given to stuntmen. It was a new beginning of his successful journey.
Pappayude Swantham Appoos gave him the biggest break after a long wait of a decade
To learn stunt coordination, he has assisted many stunt masters like Tyagarajan in the 1980s. As a stuntman, he did minor roles for nearly a decade, before Fasil gave him the biggest break through the film, Pappayude Swantham Appoos in 1992. He worked with friend Karuppayya for this film, and later started working independent. Film's success gave him more projects in Malayalam cinema, and later in other south Indian film industries and Bollywood too. He did action choreography for more than 1000 films in his illustrious film journey of more than 3 decades, and finally got his first national recognition through Ayyappanum Koshiyum.
How he earned the name Mafia Sasi
A small production company in Bollywood planned an action film with actor Dharmendra, and they needed a stuntmaster, who can complete stunt scenes quickly. A production controller R. K. Nair suggested Sasi's name and thus he was signed for the project. He completed 14 fight scenes of the film in 6 days. Actor Dharmendra used to call him in fun, 'Mafi… Mafi'. But once the film shooting ended, the tag got permanently added to his name. He made some modifications to this name, and since then he is known as Mafia Sasi in film industry.
Mafia Sasi – Some interesting and less-known facts
1. Mafia Sasi's real name is Sasidharan Puthiyaveettil.
2. His son Sandeep Sasi joined Mollywood through the action film – Gunda, co-starring several Malayalam cine artists' sons in pivot roles. He has turned hero for a Tamil film too. Now he is assisting his father in action and stunts.
3. He earned his maiden National award in the 40th year in cinema. It's only his second recognition after Telangana state award.
4. His trademarks are hat, cooling glass and hand rings. Without them, it's hard to recognize him. Initially he used hand rings for curiosity, and slowly developed craze for it. He owns a good collection as well.
5. He worked as a fight assistant for almost 10 years before becoming stunt master. He initially worked under Pepsi Vijayan, followed by Judo Ratnam, Raju Master and Tyagarajan.
6. He has frequently worked as dupe of actor Prabhu in Tamil cinema.
7. There was a time when Mafia Sasi was quite frequent in Malayalam cinema. Those days, he used to pick his own team for stunts, long before pre-production work, and gave them special food for more than a month, to get them prepared for stunt sequences.