Lime Ginger Squash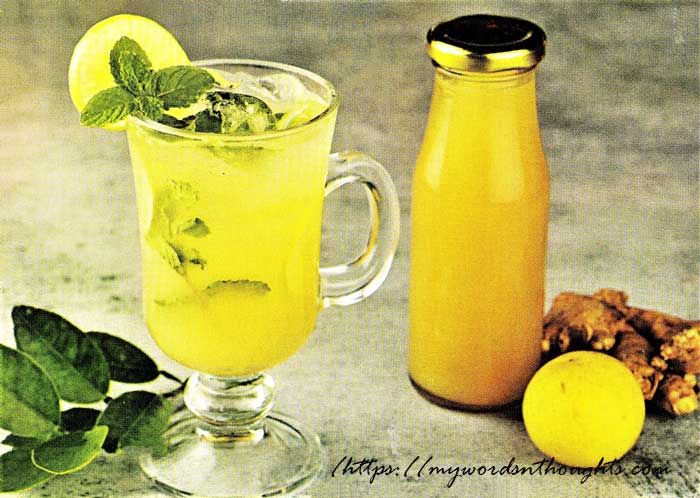 Ingredients for Lime Ginger Squash:
1. Ginger – 250 gm
2. Sugar – 2 kg
Water – 600 milli
3. Lemons – 25
How to prepare Lime Ginger Squash?
1. Remove skin of ginger and wash it thoroughly.
2. Add it to mixer jar, blend well and keep it for some time to get juice.
3. Add sugar to water, boil and melt it completely.
4. Allow sugar solution to cool down completely.
5. Squeeze juice from lemons and add to sugar solution.
6. Squeeze juice from ginger and add to it.
7. Mix it well, strain again and transfer to storing containers.
8. Keep it in refrigerator.
9. You can add sufficient water or soda to your Lime Ginger Squash when needed and make an easy drink.
10. You can add ice cubes too.
Courtesy: Vanitha Magazine, February 18 – March 3, 2023
(Visited 21 times, 1 visits today)