Kavyagramam of Kaayikkara in memory of great poet Kumaran Asan
Kumaran Asan – one among the three Malayalam great poets of modern times gave new dimensions to Malayalam poetry in the 20th century. He was born in Kayikkara of Thiruvananthapuram district, where Asan Memorial Association was later set up. Asan lost his life in his middle ages in a misfortune boat accident, and the natives of his birthplace decided to set up a memorial there. They didn't feel the need to wait an effort from government's side and thus Asan Memorial Association came up in 1957 December, almost 33 years after the death of the great poet. Since then, within the premises of Kayikkara Erath Temple, certain initiatives were started to keep Asan's memory live.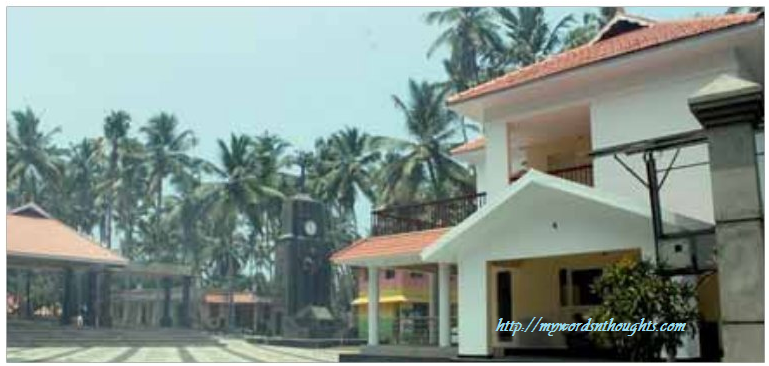 Certain initiatives which turned anniversary celebrations
When Asan Memorial Association was set up in 1957, certain initiatives were brought into life, and certain functions were organized annually. Slowly it turned to a grand annual celebration. Helps have been received from both ends, from local people, artists and MLAs to make it a grand event gradually. R. Shankar, Professor Joseph Mundassery, Dr. P. N. Narayanan, Advocate P. Madhavan, Kottakkazhikam M. Madhavan and J. Priyadarshanan Perattil were the architects behind this move. R. Shankar, Joseph Mundassery and K. Sukumaran were present at the inauguration function too. The organization was also registered the same year.
Office and library started in the early 1970s
An office and auditorium were constructed in the year in the 1971, and a library in the year 1973 during centenary celebrations of Kumaran Asan. 14 cent land owned by the association was used for this purpose. Later with the help of money collected from locals, the organization bought 151 cent property too.
Starting several literary prizes
In the 1980s the organization introduced several literary prizes to promote budding talents in the field of literature. Asan World Prize is a remarkable step of Asan Memorial Association, where writers across the globe are recognized. Now, wall sculptures based on Asan's works, new library building and the school where Asan studied as a student, and taught as a teacher are also present inside the memorial premises of Kavya Gramam.
Apart from annual celebrations, Veenapoovu Vaarshikam, Asan Yuvakavi Youth Prize and Asan Viswa Puraskaaram are also distributed every year. Asan Memorial Association also promotes literary seminars and Kavi sammelans.
A memorial (smritigopuram) consisting of full-size statue of Kumaran Asan, clock and Swathanthrya vriksha shilpam and with pillars printed with Asan's poetry have also been built later. A beautiful garden is also constructed to enjoy the sands of Kaayikkara, where Asan spent his childhood.
Image courtesy: Mathrubhumi e-paper
You can read a few more articles on some of the great writers of Malayalam literature. Click on the image links in the gallery to read.
(Visited 609 times, 1 visits today)