Kavin – Tamil actor of 'Saravanan Meenatchi' and 'Dada' fame
Kavin Raj, popularly known as Kavin is a popular actor and host associated with Tamil entertainment industry. He shot to fame after playing lead role in the popular Tamil TV series, Saravanan Meenatchi. Starting off with supporting roles in Tamil cinema, he graduated to lead roles, and is credited with hit Tamil movies, Natpuna Ennanu Theriyuma (2019), Lift (2021) and Dada (2023). He was a contestant of popular reality show, Bigg Boss (Season 3), which made him a household name.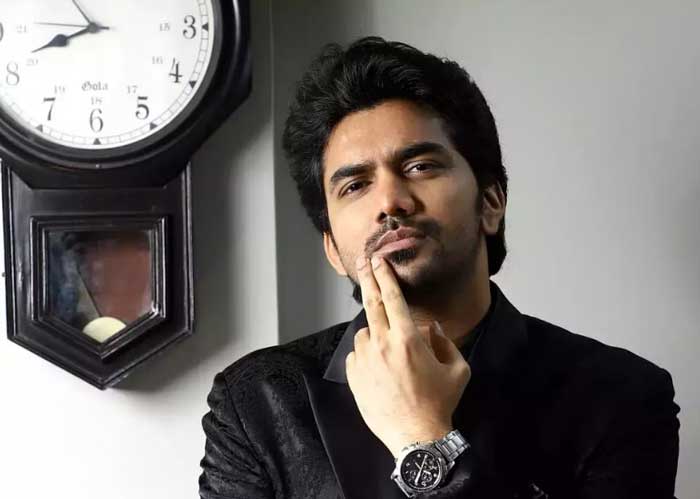 Saravanan Meenatchi gave Kavin the early break as an actor
Kavin Raj hails from Trichy, Tamil Nadu. He was born in 1992. After joining from Loyola College, Nungambakam, Chennai, Kavin started giving auditions. He got his first brief role as a student for 2013 TV show, Kana Kaanum Kaalangal. He was later seen in supporting roles in series, Thayumanavan and Saravanan Meenatchi Season 1.
In the second season of Saravanan Meenatchi, he was initially given antagonist's role, and as the show progressed his role 'reformed', and became the lead hero. His performance as Vettaiyan was well received, and still now many people know him with this name. This show, where he portrayed Meenatchi's brother-in-law gave him a lot of popularity and fame. He also won the Vijay Television Awards for Favourite Actor Male for 2015. He has hosted the reality show Kings of Dance (season 2), and a few award nights for Tamil television channels.
After Saravanan Meenatchi, Kavin Raj quit television industry
When second season of Saravanan Meenatchi came to an end, he decided not to accept any more television roles, and started trying big screen roles. 2017 movie, Sathriyan marked his big screen debut, where he played the supporting role of Dr. Chandran. The action flick received average reviews from critics.
In 2019, he became a part of ensemble cast of Natpuna Ennanu Theriyuma. It was his first lead role, and the movie fared good at box office. In 2021, he made his directorial debut through Velan. Same year, he played lead role in horror thriller, which was received well by both critics and audience. He acted in 'Akash Vaani', which had an OTT release. It was well received by audience.
Dada – The memorable film of Kavin's career till now
In 2023, he played lead role in Ganesh K. Babu's directorial debut, Dada, opposite Aparna Das. The movie was widely praised by critics and was a box office hit. The movie, where Kavin played the role of a young father & single parent, cemented his position in Kollywood cinema.
Kavin Raj – Some interesting and less-known facts
1. He has been attending auditions since his graduation days, and joined television industry in 2011.
2. He dropped out of his graduation studies. He was doing final year Chemistry at famous Loyola College, Chennai, when he got his first TV show for Vijay TV.
3. Kavin has done uncredited roles in movies like Pizza and Indru Netru Naalai.
4. During his stint in 'Bigg Boss 3', his closeness to Losliya caught public attention. However, they went their separate ways and never in talking terms after that.
5. Reading and travelling are his hobbies.
6. For his first uncredited screen role he acted with Remya Nambesan, and a few years later, he played his first lead role on silver screen, playing male lead opposite her.
(Visited 61 times, 1 visits today)