Kalari Marma Chikitsa in the month of Karkidakam – For rejuvenation of body and soul
A few months back, I have posted one detailed article on Panchakarma Treatment and its positive effects on human body. Click here and get its details. In this column, I shall give you the significance of Ayurvedic treatment done in the month of Karkidakom and brief description of its procedures. Have a look.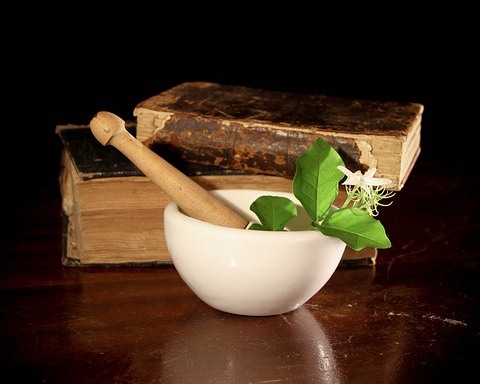 Ayurveda and Kalari Payattu are among two great contributions of India to outer world. Parasuraman, Dhanwantari, Sushruta, Charakan and Vaakbhadan are among those leading names who gave some outstanding contributions in this field. Such traditional treatment methods and martial art forms are transferred to future generations through Gurus traditionally, and they pass these methods to their disciples.
Kalari Marma Chikitsa was coded by ancient rishis using Ayurvedic methods, on the basis of 107 important points of human body. It gives importance to resistive power of human body to ailments. In addition to normal tear outs of body during regular work habits for a lengthy one year, they are also prone to injuries due to the use of weapons while practising martial arts. So Marma Chikitsa retains the power of the body, and helps it to recover from body injuries as well.
Now also Kalari Marma Chikitsa strictly follows traditional methods, and its secrets are passed over from one generation to the next. For the same reason, treatment methods differ in different Kalaris.
Rejuvenation of body and soul in the holy month Karkidokam
Ayurveda treatments give importance to Tridosha Theory (Vatham, Pitham & Kabham). If Tridosha is affected by any means, it affects body health as well – says Ayurveda. If so, diseases will easily attack human body. Seasons also attribute to Tridosha Bhanga (affecting body health and Tridosha), and certain precautions are to be carried out in every season – says Ayurveda. Significance of Ayurveda treatment in the monsoon month Karkadokam is well known to Malayalis since early days.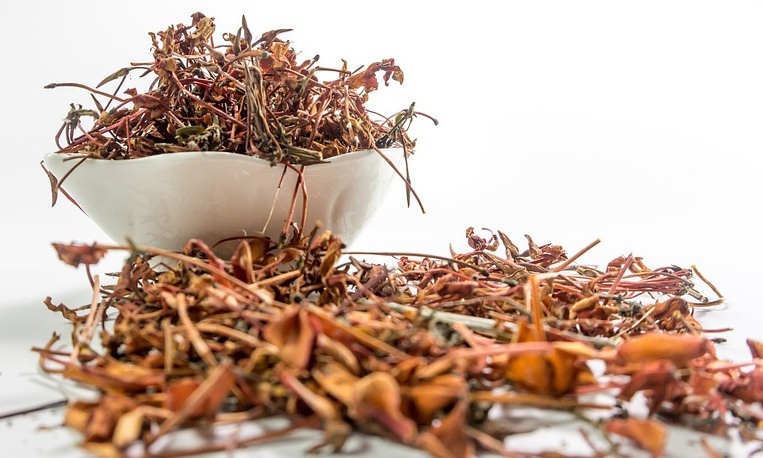 In the beginning of monsoon, earth, water and atmosphere are polluted and slowly earth cools giving refreshment to all living beings. It's exactly the same season of rejuvenation of nature and its living beings. For the same reason, the treatments done during this season are more effective comparing other seasons. That's why rejuvenation treatments are normally conducted in the month of Karkidokam by acharyas and ayurvedic treatment centres.
Since early days, Karkidokam treatment is conducted for Kalari disciples during this month by gurus. Uzhichil is one of the prominent treatments, and massaging is done in two ways – Kai Uzhichil (using hands) and Chavitti Uzhichil (using legs). It helps to reduce obesity and swellings of body parts and hence very good for physical health. Uzhichil also reduces Kafam, gives stiffness to body parts and provides good skin tone as well.
Any type of injury caused as a result of martial arts practice can be cured using Karkidaka Chikilsa. It includes injuries of bones, nerves and muscles, dislocation, cramps etc. Effective treatment for back pain, body pain, joint pain and neck pain are also available in Kalari Marma Chikitsa.
Other advantages of Kalari Marma Chikitsa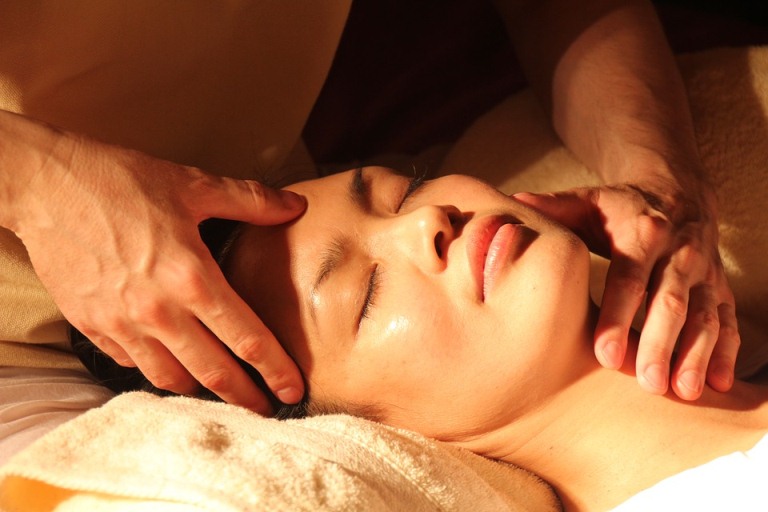 1. It loosens the joints which have problems of movement.
2. It strengthens central nervous system, and increases blood circulation of the body.
3. It stimulates Panchendriya (5 sense organs) and improves their performance.
4. It reduces obesity of human body, and increases skin beauty and body figure as well.
5. It increases the functionality of internal organs and refreshes the body as whole.
6. As body is refreshed, it provides mental health and stability as well, and reduces tensions and depressions.
7. It can be seen as an excellent method for body and mind relaxation technique.
Uzhichil – Mainly of three types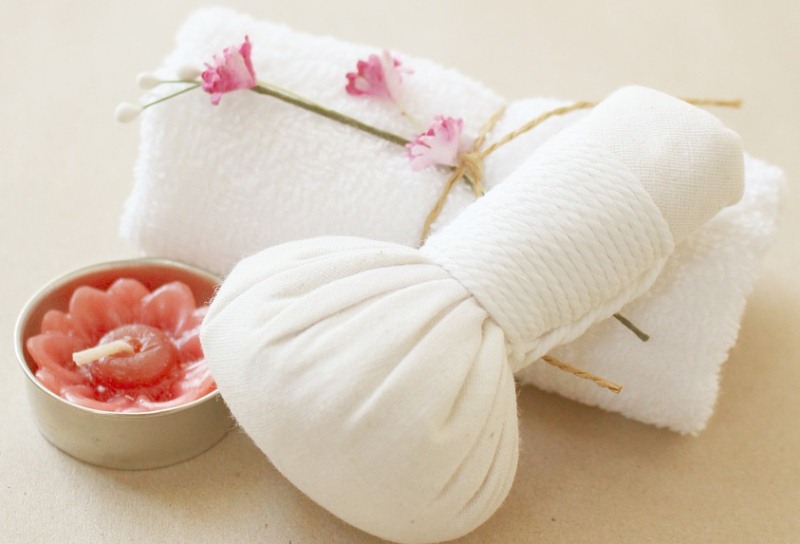 Sukha Thirummu – It's done for persons without any disease conditions and can be done for anyone. It is usually conducted for 7, 14 or 21 days.
Rakshaa Thirummu – It's done for any kind of disease condition. For different disease stages, Acharya prescribes different kinds of massaging, oils and medicines. No: of Uzhichil, speed and strength may also vary as per disease conditions.
Kacha Thirummu/Chavitti Thirummu – The massaging is done using legs, and is best to increase body strength and flexibility. It is best suited for sportsmen, dancers and those who practise martial arts.
In addition to above suggested Thirummu treatments, Panchakarma, Shirodhara, Shirovasthi, Kizhi treatment (Ila kizhi, Podi Kizhi, Njavara Kizhi and Maamsa Kizhi) etc treatments are also available. Read to know more:
Gurukkal examines the patient and instructs treatments drawing logical solutions. Type of Uzhichil, oils and medicines etc are instructed by him as per present situation. Kalari Marma Chikitsa, only secret medicines are used, that have been passed over from generation to generation through different people of the same lineage.
Oushada Kanji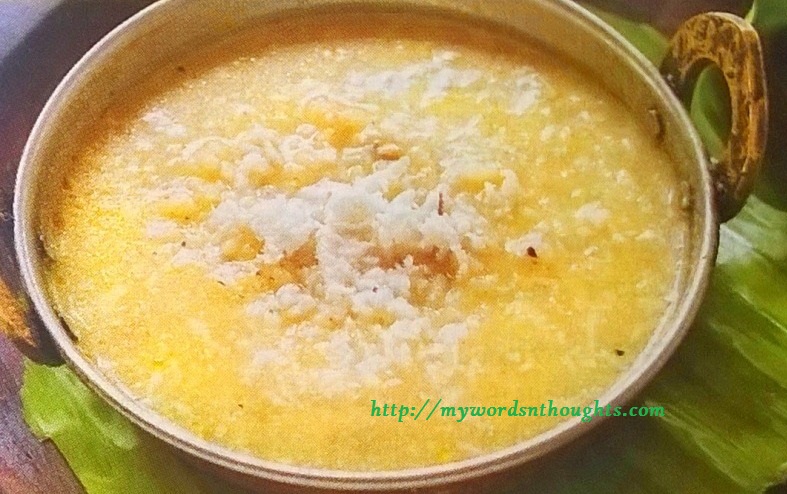 It's a special dish prepared during Karkidakam month. It is prepared using different varieties of rices. Navara rice, Cheru Punna rice, Kothampaala rice, Elathari and Karkokil rice are different types of rice used. Jeera (Cumin seeds), coriander, fennel seeds, fenugreek, Aasali, thippali, kaattu thippali veru (root of wild thippali), kaattu mulak veru (root of wild chillies), dried ginger (chukka), koduveli, ayamodakam, Inthupp, Cheroola and devadharam are other ingredients used for the preparation of Oushada Kanji.
There are special methods to serve Oushada Kanji as well. 15 gm medicine powder (podi marunnu) is boiled in 2 litres of water and reduced to 1 litre. Then this medicine is filtered and 50 gm navara rice is well-cooked in this medicine. Just before the flame is put off, coconut milk from ½ coconut is added, and sufficient Indupp is added. Oushada Kanji can be served for dinner.
What is Nallirikka?
The resting time soon after Karkidaka Chikilsa is called Nallirikka. It's also locally known by the terms, Nallorikka and Nallarikka. Oushada seva (intake of Ayurvedic medicines) and hot water bath after applying body oil are the major treatments done at this time. How many days Nallirikka is to be conducted? If you have taken treatment for 14 days, then 2 weeks of rest is needed. In short, it is equivalent to the total number of treatment days. Treatment gets its full effect only if Nallirikka is given due importance. Some people may extend Nallirikka for a few more days, say half of Nallirikka period. It's called Ilanallirikka.
Image source: Pixabay
Go through the gallery to read a few more unique articles on traditions followed during holy Karkidakam month by Keralites just before the commence of Onam season. Here is the page link. Click on the images to read.
(Visited 1,057 times, 1 visits today)