Idiyappam Meal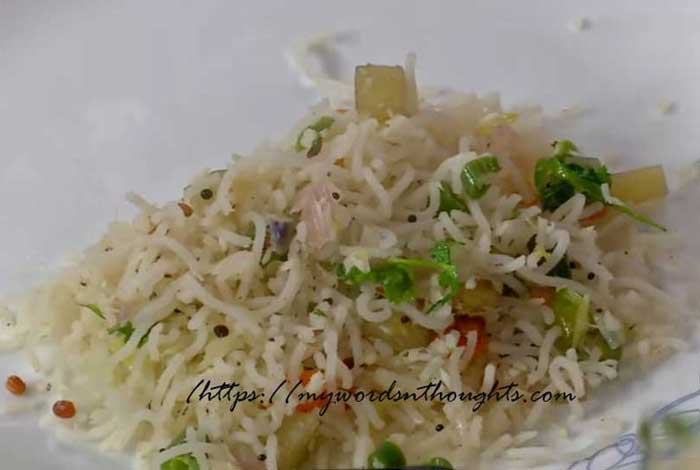 Ingredients for Idiyappam Meal:
1. Rice flour – 50 gm
2. Egg beaten – 1
Onions chopped fine – 1
3. Carrot, beans, green peas – 15 gm each
4. Oil, salt – For taste
Coriander leaves – A little
How to prepare Idiyappam Meal?
1. Prepare idiyappam using rice flour.
2. Allow it to cool, and tear it into small pieces.
3. Chop vegetables in medium size, and cook along with green peas and onions in steam.
4. Heat oil in pan, and sauté one spoon of chopped onion.
5. Add cooked vegetables and sauté for a while.
6. Add beaten egg, followed by idiyappam pieces.
7. Mix well, and close the lid.
8. Cook in low flame for 2 minutes and put off the flame.
9. Decorate with chopped coriander leaves.
Courtesy: Vanitha Magazine May 1-14, 2005
Note: You can make this dish using left over idiyappam too.
Also read a few more appam/idiyappam recipes. Click on the images in the gallery to read.
(Visited 17 times, 1 visits today)