Hanan Hameed – The college student from Kerala who came to limelight for selling fish
Hanan Hameed is a college-going girl from Kodungallur of Thrissur district. In 2018 July a news bit went viral over net. A college student in college uniform selling fish at Thammanam market, Ernakulam caught the attention of a news channel, after which she came to limelight. She was doing so to financially support the family, and her education. Her father had long left the family with her younger brother, and she was living with an ailing mother, suffering from mental illness. However, as she was offered a role in upcoming film starring Pranav Mohanlal by director Arun Gopi, many people felt that the news is fake and only a marketing strategy, and she was trolled for all wrong reasons. She didn't hide her tears and miserable life before the media, and once again she turned a star and a celebrity. Now she is a well-known face across Kerala.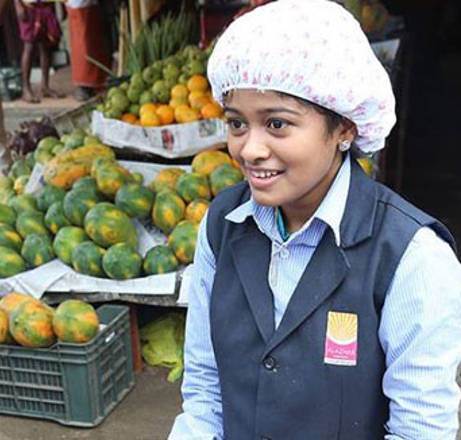 Hanan's childhood shattered after her father met with an accident
Hanan Hameed hails from a poor Muslim family of Kodungallur, which shares boundary with the district, Ernakulam. Her father Hameed is originally from Malaysia, who was adopted by a Malayali family. Thus he settled here. Hanan's mother's name is Suhara. Her younger brother's name is Hadi. During her early childhood, she led a happy life with her family. Her family owned a pickle business named 'Dost Pickles' which ran well. But a fatal accident of her father, when she was studying in class 4 changed everything. Hameed got bedridden, and the family was forced to take odd jobs like making chains (after purchasing beads) to make both ends meet. She started a bank account at that time.
Later her father took contract works in electric fittings and maintenance, and he took to drinking which made conditions worse. He started abusing Hanan's mother, and one day left house with younger boy, though resisted by Hanan. She was studying Plus-two those days, and she used to take private tuitions. When she was forced to leave the rental home with her mother, she was given shelter by one of her friends.
After her father left the family, she tried different odd jobs to meet financial aids
After plus-two she worked at a call centre for a while. She and her mother moved to a hostel. Later she worked as a dubbing artist and also sang ramp jingles for a studio at Kadavanthra. During graduation, she has worked as flower girl for an event management team. As her mother suffered from mental illness, Hanan had to shift her to hospital occasionally. Later she brought a house on rent at Thodupuzha. She was studying graduation at Al Azar College, Thodupuzha. Her mother often leaves home and has gone missing many times. Because of this, they shifted to Ernakulam.
She worked as a promoter of a liquor company of Naval base, and also did their marketing job. She worked from 7.30 pm to 10 pm, and customers were only navy officers. They were all surprised seeing Hanan in this profession. She worked for 2 months with a daily remuneration of 1000 rupees. She later made KFC model chicken and sold at college canteen. She also experimented with dishes like tapioca and chutney.
A juice seller at a stall during temple celebrations of Aluva suggested her fish selling
While selling tapioca and chutney at annual celebrations of Siva temple at Aluva as usual, a juice seller who had a stall nearby, suggested her to start fish selling business. She started the business along with him at a fish stall in Kalamessery. When she had to leave the shop, she started selling fish at street at Thammanam. She sold fish after her college classes without changing uniform. That's the reason why media caught attention and curiosity. After 2 or 3 days on July 25 2018, the news was reported in Malayalam daily, Mathrubhumi.
She has been a victim of trolls since then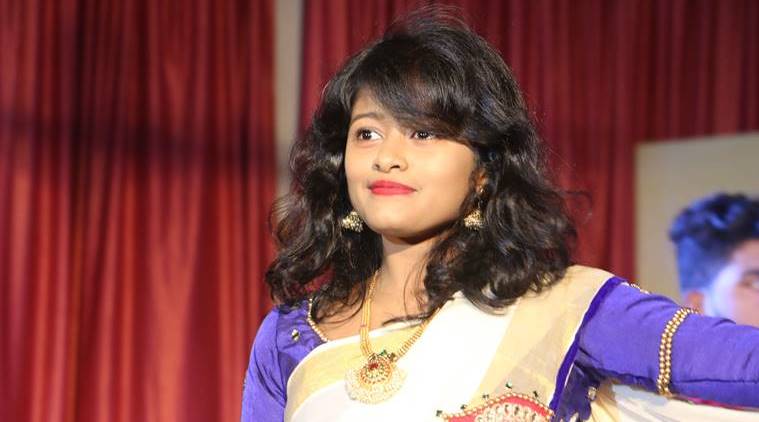 The following day of the published news, both the newspaper and the girl were trolled and criticised mercilessly by news media, social media and trolls blaming it to be fake news and marketing strategy. But the reality came out next day itself, which shook whole Kerala. Funds came pouring in to her bank account, and she was invited as special guest for several functions across Kerala. However the girl with self-respect donated the whole money (1.5 lakhs) to Chief Minister's relief fund, following huge losses caused by Kerala floods a few months later. She cleared her stand that she wants to find her own ways to study, instead of accepting money from others. Most recently she became a victim of 'Hukka' trolls.
She met with an accident a few days later
Unfortunately after a very few days in September 2018, she met with a car accident, which broke her backbone, and she was bedridden for many months. She feels that someone purposefully did it. She doubts the car driver for this accident, who has been attending several phone calls just before her car hit the electric post. A fake FB page was created by someone, which added her miseries. At that time, her mother, a mental patient couldn't look after her, and she faced a lot of difficulties alone. Her maid used to take care of her, and the security of the flat used to buy her food. Once day when she tried to pick a rolling bottle which went beneath the bed, she fell from bed, adding to suffering. Even her doctors were not sure enough if she will stand up and walk without support. But it's Hanan and her strong will power and determination which restored her world.
Her mother now stays with Hanan's maternal aunt. Her father has remarried, while her brother is now doing graduation at Kerala Varma College. He is interested in cricket and a bowler. Now she runs a mobile fish stall, and she couldn't write her last year exams. While returning from college, she delivers fish at homes in 'home delivery' basis. 'Viral Fish' is the name of her new business.
Hanan Hameed – Some interesting and less-known facts
1. Her paternal aunt's name is Anayil. Hanan's name was derived from that.
2. She appeared as an extra for a dance sequence of the movie, Hello Namaste. She borrowed her friend's dress for its shootings. As it was too loose, others humiliated her. She replied, "I earn to study, and just watch, I will become a celebrity someday, just like the heroine of this movie". Later her words came true.
3. Since young she learnt music, and used to pen songs. Her folk song, "Cherumani Payarum Cholavum" caught the attention of Kalabhavan Mani, and wanted to record it in CD. They became good frineds after that, and Mani used to encourage and support her with good words. When she feels sad, she used to call him and request to sing for her. Though he has willing to provide her financial aid, she rejected it every time.
4. Now she learns music and Kathakali.
5. She started a science YouTube channel, "Classmate", and also owns a travelling blog, "Hanan's Take Off".
(Visited 333 times, 1 visits today)