Gita Ghatak – An exponent of Rabindra Sangeet & Bengali actress
Gita Ghatak (1931 – 2009) was a Bengali film actress and singer of Lucknow origin. Best known as a singer associated with Rabindra Sangeet, she had a short career in Bengali cinema as well. She did supporting roles in Meghe Dhaka Tara (1959), Bari Theke Paliye (1958), Ekti Nadir Naam (2002) and Beyond Borders (2010). She was married to Anish Ghatak, nephew of renowned film director Ritwik Ghatak. Her sister Padma Shri Rita Ganguly is an accomplished dancer, musician and vocalist, while her niece Meghna Kothari is a former Bollywood actress of Prem Aghan fame.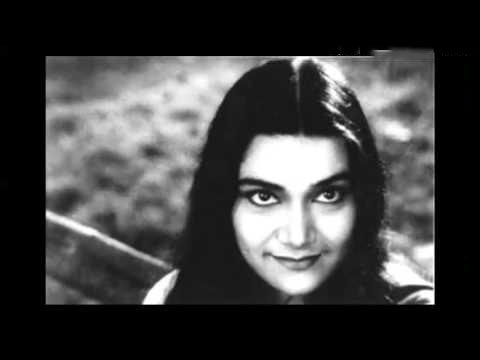 Gita Ghatak (maiden name – Gita Ganguly) was born and brought up in Lucknow. She was born into a family of renowned artists and literals. Her father K. L. Ganguly was a journalist, freedom fighter and Congress politician. As her father served as a journalist and editor at National Herald at Lucknow her childhood days were spent there. She and her sister studied Rabindra Sangeet together at Lucknow, and continued their studies at Viswabharati. She had more than 6 decades in the field of Rabindra Sangeet, and also had a brief career in classical music. She regularly performed at AIR, Kolkata radio station.
Gita Ghatak – Some interesting and less-known facts
1. Her father was the first editor of the National Herald, a newspaper founded by Jawaharlal Nehru. He was directly appointed by Nehru.
2. Her brother-in-law Keshav Kothari (Rita Ganguly's husband) was a secretary of Sangeet Natak Akademi, a percussionist and dancer.
3. She had a brief career in films, and mostly concentrated on her career as a singer.
4. She was a teacher at South Point School, Kolkata and taught different subjects.
5. She lived her last years at Kolkata.
(Visited 475 times, 1 visits today)