Ghattamaneni Ramesh Babu – Popular Telugu actor and producer
Ghattamaneni Ramesh Babu, shortly called Ramesh Babu (1965 – 2022) was a popular Telugu actor. In the early part of his career he mostly did lead roles and in the second half of 1990s moved to supporting roles. He established a film production company – Krishna Productions Private Limited in 2004 and fully switched to a film producer after that. He was the son of legendary actor and yesterday star Krishna Ghattamaneni and his first wife Indira Devi, and the stepson of Vijaya Nirmala, Telugu film actress and director. He was the elder brother to Telugu actors, Mahesh Babu and Manjula Swaroop.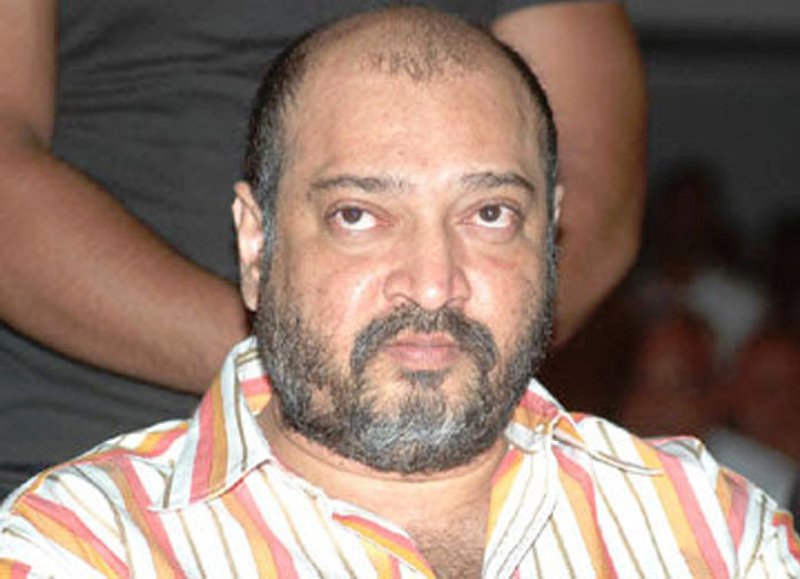 Ramesh Babu was born into a filmy family of Hyderabad in 1965. He started his film journey as a child actor in 1977 through the film, Manushulu Chesina Dongalu where he shared screen space with his father. Needa in 1979 is one of his popular roles as a child actor. In 1987 he joined film industry after a small break, and played lead hero role in Samraat. He played lead role in Bazaar Rowdy which became a major hit and cemented his position in the industry. Black Tiger, Krishna Gaari Abbayi, Kaliyuga Abhimanyudu, Ayudham and Maama Kodalu are some of his works in lead roles.
Pacha Thoranam in 1994 was his last film as a hero, and after that he moved to supporting roles. Encounter in 1997 was his last screen appearance. Arjun in 2004 was his first film as a film producer, followed by Athidhi, Dookudu and Aagadu. His last stint in cinema was as a presenter for Dookudu. On 8th January 2022, he passed away at the age of 56. He was suffering from liver diseases. Both his parents passed away in the second half of same year.
Ghattamaneni Ramesh Babu – Some interesting and less-known facts
1. In his movie Needa in 1979 as a child artist, his younger brother Mahesh babu also played a small role. He became a big star later. It was Mahesh's debut screen appearance.
2. Popular Bollywood actress Namrata Shirodkar is his sister-in-law. Thus he is related to Shirodkar family.
3. His sister Padmavathi Galla is married into a business family of industrialists and politicians. His brother-in-law Jay Galla (son of Ramachandra Naidu Galla – well-known industrialist and Aruna Kumari Galla – an ex minister of Andhra Pradesh, and grandson of Paturi Rajagopala Naidu) is a well-known politician and parliamentarian.
4. His sister Priyadarsini is married to popular Telugu actor Sudheer Babu.
5. Naresh Vijaya Krishna popularly known as Naresh is his stepbrother. Thus he is uncle to upcoming Telugu actor Naveen Vijay Krishna.
6. He served as an executive producer of Amitabh Bachchan starrer Sooryavansham in 1999, before he turned a full-fledged film producer.
(Visited 972 times, 1 visits today)