Ghanshyam Das Birla – Indian businessman and educationalist from Birla industrialist family
Ghanshyam Das Birla was an Indian businessman, industrialist and educationalist who lived during the period, 1894 – 1983. As a member of illustrious Birla family, he gave significant contributions as a businessman. Yet G. D. Birla is also known for his association with Mahatma Gandhi in the pre-independent era. He was the major financial supporter of Congress party too. In fact Gandhi spent his last three months in Birla's before he was assassinated and was also staying there during the period of assassination. In fact Gandhi solemnized the marriage of his son Basant Kumar Birla with writer Brijlal Biyani's daughter, Sarala in 1942. Prior to it he along with Jamnalal Bajaj introduced the couple to each other.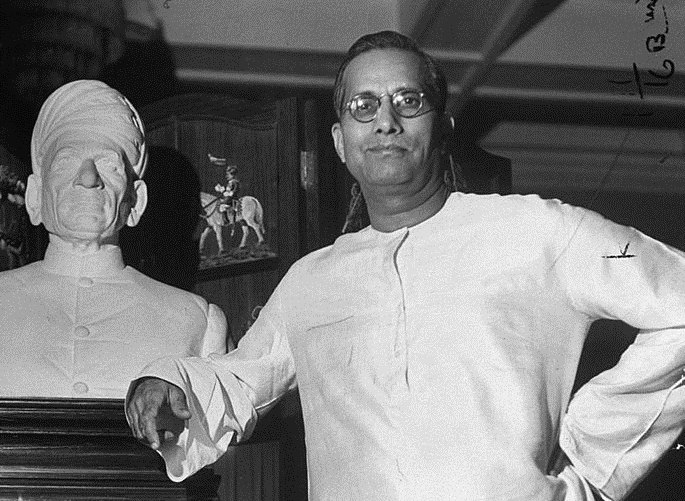 As an educationalist, he founded many educational institutions including Birla Engineering College at Pilani in 1964, now known as Birla Institute of Technology and Science. He founded many other institutions including Technological Institute of Textile & Sciences in Bhiwani in 1943. He was honoured with Padma Vibhushan by the Government of India in 1957. A man ahead of times, he was the first one who conceived the idea of organizing a commercial bank with Indian capital and management. Thus in 1942, during British Raj he started United Commercial Bank, now known as UCO Bank.
Ghanshyam Das Birla was born in 1894 at Pilani village, now a small town of Rajasthan. His family owned a business, headed by his father Baldeo Das Birla (2nd generation member of Birla family who was adopted from Navalgarh Birla family), entrepreneur and philanthropist who made major contributions in the establishment of Medical College Kolkata, and also constructed the famous Laxminarayan Temple, Delhi. Ghanshyam Das Birla inherited family business from his father and continued his legacy (which is still followed by 5th generation member Kumar Mangalam Birla who is in his 50s now).
Birla family initially was known for its association with money lending and he wanted to diversify to manufacturing and textile business. As a part of the establishment of family business he started GM Birla Company in 1911 and established a jute firm – Birla Jute Mills in Kolkata in 1918. Jute was high in demand during World War 1st. As British were biased towards Indian industrialists at that time, he had to face a lot of difficulties while establishing his business empire in Bengal. In 1919 he set up his second mill in Gwalior. He also opened sugar mills. He co-founded Hindustan Times in 1924 and fully acquired it in 1933.
He got involved with politics and freedom movement when he was elected to the Central Legislative Assembly in 1926. In 1932 he became one of the founders of Harijan Sevak Sangh aside Mahatma Gandhi, and served as its first president as well. He established Hindustan Motors in the 1940s, thus entering into automobile manufacturing, especially cars, followed by commercial banking – first one of this kind in India. In the late 1940s he started investing money in tea and textiles by acquiring some of the left British companies soon after independence.
Later he also ventured into cement, chemicals, rayon and steel tubes, expanding the family business further. His sons from second marriage – Krishna Kumar Birla and Basant Kumar Birla followed his family business and created a platform of his family group of industries, on which his successors established a big empire. Now his family business is headed by Kumar Mangalam Birla (5th generation member), who expanded the group of companies named as Aditya Birla Group, and the now the group enjoys the third-position in private sector conglomerate in India with a turnover of 41 billion US dollars in 2015.
Ghanshyam Das Birla – Some interesting and less-known facts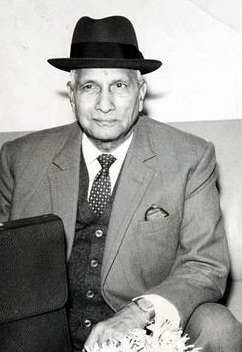 1. Mahatma Gandhi was staying in his home at the time of his assassination in 1948. He met Gandhi for the first time in 1916.
2. Seth Shobharam, grandson of Seth Bhudharmal, who lived in the early 19th century, was the first one from Birla family who got into trade and business. He was a local trader. It was his son, Seth Shiv Narayana in the second half of 19th century who ventured business outside their hometown Pilani, now a part of Rajasthan. Birla industrial family flourished since then.
3. His grandfather, Shiv Narayana Birla, the first member of illustrious Birla family had money lending business who built Birla Haveli. He got into cotton business, which flourished in the second half of 1950s.
4. His father Baldeodas Birla was an adopted member to the family, who inherited family property and business and later expanded business plans.
5. Rameswar Das Birla, Krishna Kumar Birla, Ganga Prasad Birla, Chandrakant Birla, Yasovardhan Birla, Basant Kumar Birla and Kumar Mangalam Birla are some other prominent figures of Birla family belonging to different generations. Most of them were associated with business and well-known industrialists.
6. Basant Kumar Birla was his son and writer Brijlal Biyani's daughter and educationlist, Sarala Birla was his daughter-in-law.
7. His son Krishna Kumar Birla with his second wife
8. Aditya Vikram Birla was his grandson and Padma Bhushan recipient Rajashree Birla was his grand-daughter-in-law.
9. Kumar Mangalam Birla, his great-grandson currently heads Birla business empire.
10. Present generation (6th) of his family members include Ananya Birla – a pop singer and Aryaman Birla – a cricketer, and both stay away from family business.
11. He married Mahadevi Birla, after the death of his first wife Durga Devi Birla. He has one son Shrinivas Birla in the first marriage, and two sons and three daughters in second marriage. However Basant and Krishna Kumar Birla, both from second marriage carried forward the business legacy.
12. Both his wives died at young age because of tuberculosis.
13. His granddaughter Shobhana Bhartia (daughter of Krishna Kumar Birla) is perhaps the most prominent female member of Birla family (Rajashree Birla and Sarla Birla being daughter-in-laws). She is the Chairperson and Editorial Director of the Hindustan Times Group, inherited from her father.
14. He is known for successfully blending business & entrepreneurship with activism and freedom movement, and also for teaching sons to lead a simple life avoiding extravagance.
15. His great-grandson Shamit Bhartia (son of Shobhana Bhartia) is married to granddaughter of Dhirubhai Ambani. Thus it links two great illustrious business families of India.
16. The family firm was initially known as Baldeodas Jugalkishore, which was renamed as Birla Brothers Limited in the year 1918.
17. He represented India at First and Second Round table conferences, held in London.
(Visited 687 times, 1 visits today)