G. Marthandan – Malayalam film director of 'Paavada' fame
G. Marthandan is a Malayalam film director, best known for Prithviraj starrer box-office hit– Paavada. He has also directed Malayalam films – Daivathinte Swantham Cleetus, Acha Dhin and Johny Johny Yes Appa, but only received limited success. He has been associated with cine industry for a long time working since 1996 as an assistant director, and turned a full-fledged film director Daivathinte Swantham Cleetus only in 2013. Mammootty played lead role in his debut flick.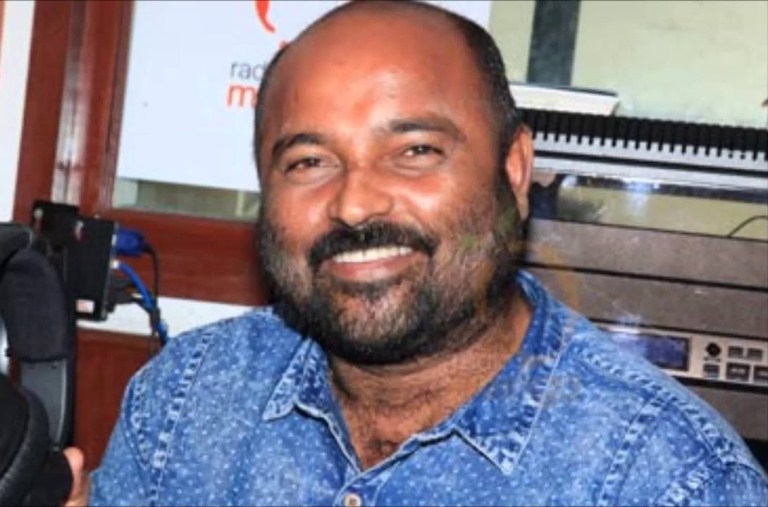 G. Marthandan hails from Changanassery, Kottayam district. He belongs to a big family with 4 elder brothers and two twin sisters. He was a silent boy during his childhood days and also a movie buff. His father is also a great lover of Tamil old classics, who preferred to take his children to theatres to watch Malayalam films only if the movie is a clean family entertainer. Initially he was not intended to join film industry. He started dreaming of becoming a film director only during his college days, and joined film industry as an assistant director in the mid-1990s. It was P. Balachandran who encouraged Marthandan to join film industry. The actor came to his college at Changanassery to teach them the play, 'Kalyana Saugandhikam'. He was first recommended by Anwar Rasheed to get first break in the film industry.
G. Marthandan – Some interesting and less-known facts
1. His father Gopalan Nair is a lover of old Tamil movies, and hence gave him the unique name, Marthandan.
2. He has faced a lot of humiliation since his childhood days, because of his unique name. After he joined Mollywood as an assistant director in the mid-1990s, his name became his trademark, because of its uniqueness.
3. His sisters used to call him 'Maanda' during his early days, while his friends edited it as 'Manda' and 'Mandaa', which means fool. During his college days he even faced questions like 'Are you the king of Changanassery?'
4. His decision to join film industry was initially opposed by his mother, though his father supported him.
5. He was to join film industry as an assistant to his relative Rajeev Nath's Swarnachaamaram, starring Mohanlal and Sivaji Ganesan. But for some reasons the film never happened.
6. It took 17 long years to direct first film.
7. Marthandan is unmarried. Though he earned good salary as an assistant director in the film industry, society doesn't approve it to be a reputed job. Many felt that his designation doesn't earn him much, and that's the reason why many families rejected his proposals.
(Visited 443 times, 1 visits today)