Fruit Basket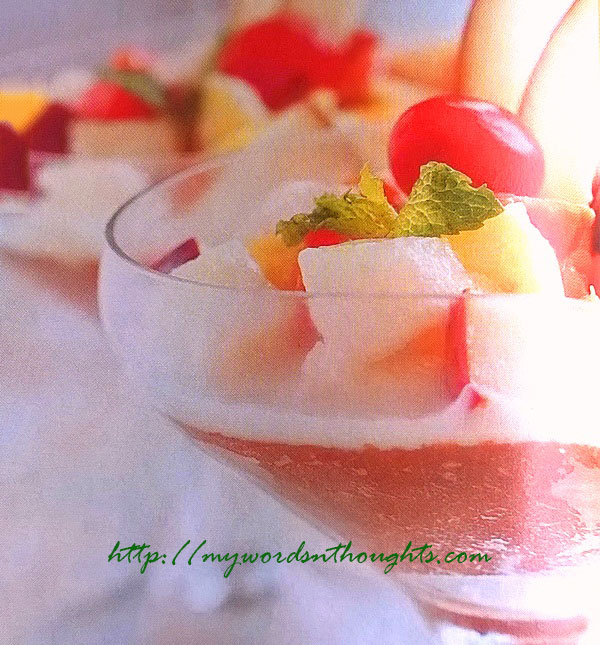 Ingredients for Fruit Basket:
1. Biscuit – 10
Milk – As needed
2. Apple, banana, orange, mango and any other fruit of your choice – 2 cups, chopped fine
3. Condensed milk – ½ tin
4. Cashews, almonds and pista – ¼ cup together
How to prepare Fruit Basket?
1. Put biscuits in a mixer jar and make a powder.
2. Transfer biscuit powder to a bowl.
3. Add milk little by little and prepare dough similar to chapatti.
4. Knead it well and transfer to four ice cream bowls.
5. Press it gently to make a layer and allow it to set. This is the basket.
6. Mix the fruits well and spread on the biscuit baskets, along with its juice.
7. Pour condensed milk on its top and decorate with chopped nuts.
8. Refrigerate it for at least 4 hours and serve chilled.
Note: Never use cream biscuit for this fruit salad. Arrow root or simple glucose biscuits are the best.
Archive: Vanitha Magazine April 15-30, 2010
Also read a few more banana dessert recipes. Here is the page link. Click on the images in the gallery to read.
(Visited 88 times, 1 visits today)