From where do these interesting place names of Kerala derived from?
We can rarely find a place or person without a name. Each place has a unique name, which gives them an identification mark. Many of such place names look funny, while a few others deliver meaning thoughts. Have you ever thought, from where do the interesting name of your hometown derived from? For some cases, it's easy to know from where these names arrived from. But in a few cases, a little bit research work might also be needed to know its origin. Through this column I would like to mention a few such names which look interesting.
As per stories, the land of Mayan, earlier known as Mayanad later become Wayanad. There is yet another story that the land of 'Vayal' (paddy fields) changed to Wayanad. That's the case of many places around us. There may be two or more folklore stories connecting their origin and name. Toponymy is the study of name of places. It's derived from the Greek word, Topo, which literally means 'Place'. Toponym means 'Place name'.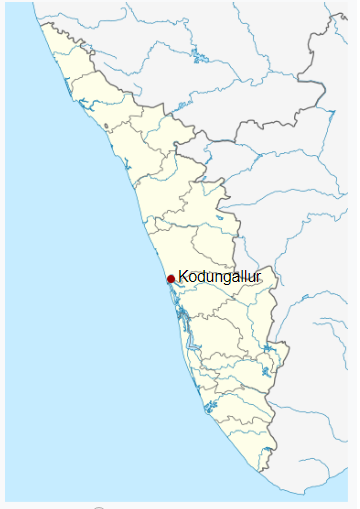 Search for place name
To know the origin of a place name, we need to go through history, epics, folklore stories etc. You may also need to examine old books, palm leaf writings, stone writings etc. In most cases, folklore stories passed from one generation to another gives the basic idea, and very often they are linked with myths and superstitious tales as well. Any one of – geographical features, worship, gods, kings, historians, ancient writers, flora and fauna and combination of two or more can give nomenclature to a place. Keerikad, Pattikad, Pannikod, Oolampara, Udumban Chola etc are some of the interesting place names related to animals.
Pala or Pali – From where did 'Palakkad' came from?
As per popular belief, Palakkad derived its name from 'Pala', a kind of tree with white flowers, also known as devil tree. One story says, the place is abundant with these trees. That's why it derived this name. There is yet another argument too. It's a place with people speaking Pali language, and thus derived the name. If you closely examine the name of each place, you can see different arguments related to their origin, and many of them may be contradictory.
Kodungallur derived its name from Kodumkollur or Kodumkallur?
A few argue that Kodumkallur is Kodungallur of Thrissur district. Another group argues that Kodumkollur is Kodungallur. There is one similar place name – Kadungallur, in the neighbouring district Ernakulam. During earlier days, sacrifice of hens was done during Annual Meena Bharani festival of Kodungallur. As hundreds of hens were killed during festival season, Kodumkollur name came into exist – a group says. Big stones were laid (Balikallu) to do this sacrifice and hence also known by the name, Kodumkallur.
The third argument goes like this. This place was earlier known as Kodumkaliyoor, which slowly changed to Kodumkaloor and thus finally Kodungallur. In ancient books, there is one name – Kodilingapuram. In those days, Siva Linga was found in abundance here.
Irinjalakuda derived from Iruchalkitte
Irunjalakuda might have derived its name from Iruchalkitte or Iruchalukk Ide. As per one story – In old days, there were two streams running near to Koodalmanikyam temple. But in written stone scripts and temple reports, it's mentioned as Irunkaal Koodal. It might be the union of two streams at a point, which later changed to Irinjalakuda. This place is also known as Irungalakuda.
A 'Kollam' in South and North Kerala
As per beliefs, Kollam derived its name from Korante Illam (which literally means – Ancestral home of Koran). Venad Raja's first residence was in Kollam. In the book, Tharisappalli Shaasanam, Kollam is mentioned as Kurakkeni Kollam. Kurakkeni means water body with curves. Here, Ashtamudi lake has a lot of bends and curves. There is one Kollam in Malabar also, near to Kozhikode, known by the name, Panthalaayini Kollam.
Do you know how Punalur of Kollam district derived its name? Punal means water, and hence the land abundant in water came to be known by the name Punalur.
Kodali and Kannadi and many such interesting names
There are many interesting names of places in Kerala like Paathalam, Devalokam, Chovva etc. It would be a nice research work to know about origin of these names. Turkey in Wayanad, Chovva in Kannur, Kodali in Thrissur, Nochima near Kalamassery in Ernakulam, Kannadi and Pirayiri of Palakkad, Ninnu Mulli Para of Idukki, Maanthuka in Pathanamthitta, Balaal of Kasargode, Devalokam in Kottayam, Pathalam in Ernakulam, Idichakkaplamudu, Kaaraykkaa Mandapam, Kalluvettankuzhi, Puruthivila and Kundamankadavu in Thiruvananthapuram and thus it goes some interesting names. We are all familiar with the fish 'Avoli' (Pomfret). But do you know there is one place Avoli which comes in the Muvattupuzha to Thodupuzha route, and 4 km from Chuttalav?
Kottayam derived from Kotta?
It's believed that Kottayam is derived from Kotta and Akam, both having the meaning – Fort. Ernakulam from Rishinagakulam and Kozhikode from Kovilkotta are a few more.
When place names added as tag to real names
You can find many popular people around us, who have added the name of their hometowns to their personal names, giving fame to that place as well. Thakazhi, Edappally, Vayalar, Azhikode, Pinarai, Antikad, Kecheri, Kodiyeri, Chennithala, Kadakampally, Kaanam, Kadannapally, Jagathy, Adoor, Mala, Kuthiravattom, Kottarakkara etc are some place names of Kerala. But for Malayalis, they indicate some popular personalities related to the fields of art, literature and politics.
A land in the name of a thief
Thommankuthu – is a place in the district of Idukki. When a petty thief with the name Thomman tried to climb on a tree to steal honey, he slipped and fell to a waterfall in this place. This place later came to be known as Thommankuthu. Kottu literally means waterfall. For Malayalis, Kayamkulam Kochunni is a very popular name, similar to Robinhood of English stories. There is one place name, Kayamkulam in Alappuzha district. Yet the place earned fame through the name of Kochunni, the robber with golden heart.
There is one place name in Idukki, known by the name of a saint. Peerumedu derived its name from the Sufi saint Peer Mohammed.
The piece of land given by seas
It happens – seas may take away piece of land, and give island or another piece of land in return. Vaippu is one such place given by seas. Names of Vypin and Puthu Vaippu derived the same way. Vaikom derived its name from Kadal Vacha Akam, which changed to Vachakam and finally to Vaikom. Vechoor (Vecha Oor) near to Vaikom and Kudavachoor are believed to be formed so.
Rajakumari, Senapathi, Saanthanpaara, Thankamani, Raajakaadu, Kailasam, Pooppara etc are some interesting place names of Idukki district. Let me know if you come across such interesting place names of Kerala.
Read a few more articles related to Kerala history, renaissance and the social/political changes over the years. Here is the page link. Click on the images in the gallery to read
(Visited 2,569 times, 1 visits today)