Fill your garden with grass carpets – Some simple tips to follow
Green symbolises prosperity and happiness, and what if you get an opportunity to see greenery free when you are staying at home? We can fill our garden and courtyard with green to give your home a royal and elegant look. If your courtyard is small, filling it with grass carpets gives an appeal of vast area, and it reduces the temperature within interior too. If you are willing to a spare a little time for maintenance, grass carpet can offer you paradise on earth and one of the best spaces, where you can feel free. It can definitely because the heart of your garden too.
Green carpet for your courtyard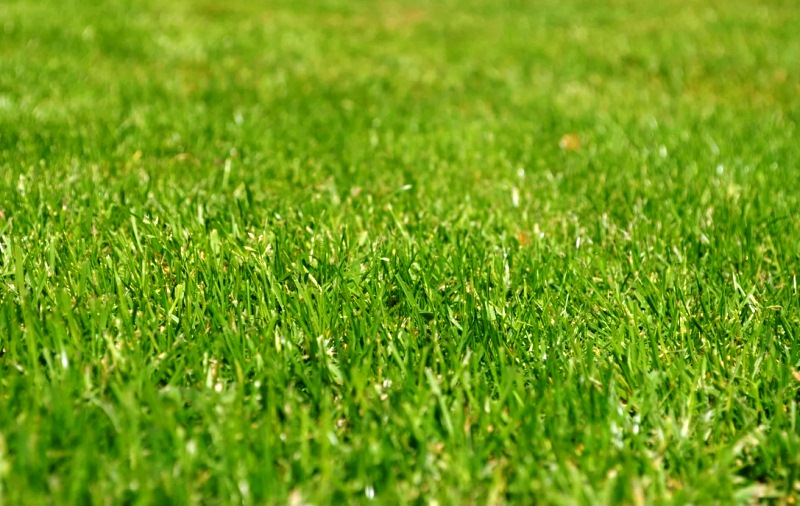 There are two types of decorative grasses used for garden – Mexican grass or carpet grass which can be spread everywhere, or buffalo grass prepared in shady portions. Mexican grass best fits into vast areas or smaller areas and can be grown in between stones. It suits best in areas which get direct sunlight for at least 5 hours. You can prepare grass lawn using Mexican grass, but only if you are willing to maintain it. You can grow buffalo grass in tree shades and public places, and best suited for preparing carpets with rough nature.
First step is to prepare the land where you are to fix the lawn. Remove the weeds and stones and fill the space with red soil in slanting position, so that rain water can flow easily without staying anywhere. Use regent in places before this process, if it has the threat of cricket and weeds.
Moist the soil and using a log, beat it so that soil layer becomes stronger. Spread the mineral mixture and natural fertilizers in the soil before you plant grass. Soaked neem cake mixed with river sand can be used for this purpose.
For preparaing Mexican lawns, square pieces of grass carpets are available in market. Choose blocs with healthy and tender grass. To make instant lawn, it's the best method to choose such readymade lawns, also known as mats. You can fix these pieces as such, above the fertilizer mixture. Choose a uniform pattern, and the edges should sync well, while you are spreading mats.
Using a knife you can cut a piece of mat and plant it separately. It's the second method with instant mats to construct lawns. After filling the soil with neem cake mixture, you can fix these mat pieces at 2-inch distance, following a pattern. It's one of the cheapest methods, but takes at least three months to get perfect lawn.
For buffalo grass loan, grass with root after removing head portion is used. After planting mat or grass, water the plants. If pits form on the surface after watering the grass, fill those portions with neem cake mixture. Water plants at least thrice during summer season. If you have planned to add plants or decorative tree in the space, first plant them, and then prepare the lawn.
Maintenance of lawn is very important
If it is the case of Mexican grass, use a grass cutting machine to cut the tips once in two months or when they flower. If it is the case of buffalo grass, you need to cut them once in every month. Cut from lower end portion so that tender leaves sprouting out will be stronger.
If you cut and level the lawn before monsoon season begins, it prevents certain common lawn diseases to great extent. For 100 square feet lawn, spread ¼ kg urea soon after you cut the lawn. If the place is prone to cricket pests, protect your lawn by spreading neem cake once in two months.
To improve green colour of your lawn, add 2 grams of magnesium sulphate to 1 litre water and sprinkle. Proper maintenance is necessary and you need to frequently remove the weeds and other plants which may grow inside lawn. Then only you get a beautiful lawn. Remove such plants along with roots.
Cricket affects carpet lawn only. If the lawn gets attacked by such pests, grass may dry in clusters. Pests directly attack the roots of grass, and that's the reason why. You can remove dry grass easily using hands. Add 1 millilitre of termex pesticide to 1 litre water, and pour this solution on affected areas. You may need to repeat the process once more, to completely remove the pests.
During monsoon never allow water to stay on ground. That's why field should be prepared in slanting position, so that water can flow easily. Otherwise wet grass may get fungal attack. Those affected portions will be visible in dry and white colours, and as round spots. Use copper oxychloride pesticide or Bordeaux mixture. Add 8 gms of any one of them and mix in 1 litre water to prepare a solution. Along with plant gum, sprinkle in affected portions of your lawn. Repeat the same for once or twice, with a gap of 4 days.
Take care of these important points while preparing lawn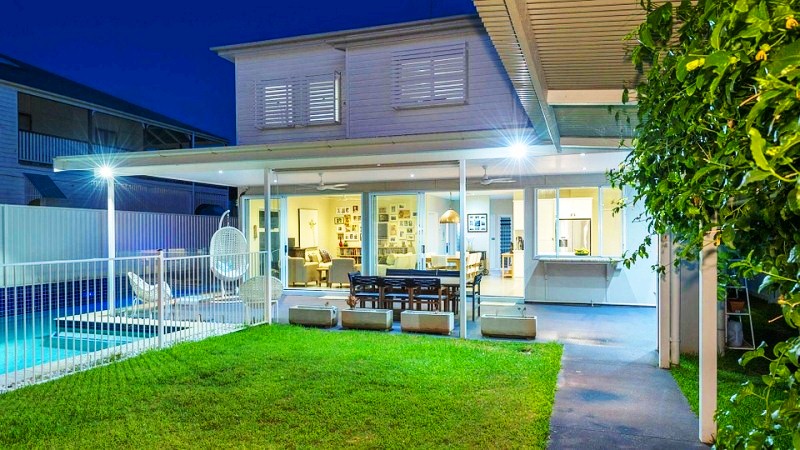 1. If you use lawn for walk or exercise, lawn will not last long. For these purposes, make small paths within the lawns for easy travel, so that your footsteps won't affect the beauty of the lawn.
2. Those portions with moist content can harm your lawn a lot. Hence provide drainage if needed, by making small pits.
3. Algae may attack moist grass during rainy season. It adversely affects the growth of grass. Spread a little lime (Calcium hydroxide – Kummayam in Malayalam) to remove algae.
4. Worms may eat leaves of Mexican grass. Mix 1 milli of anyone of the insecticides – KARATE, Tatafen or Roger in 1 litre of water to prepare a solution and sprinkle on affected plants twice.
Image source: Pixabay
Gardening and exterior designing tips for you:
(Visited 354 times, 1 visits today)