Easy Rasmalai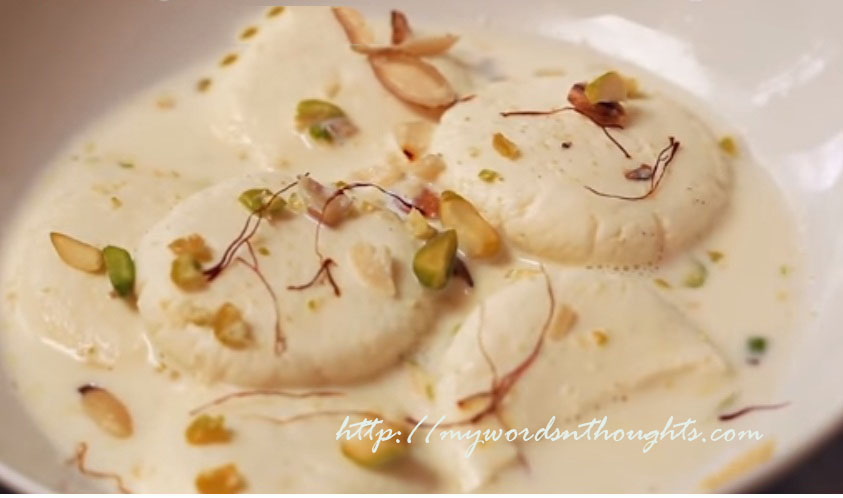 Ingredients for Easy Rasmalai:
1. Milk powder – 1 cup
Baking powder – 1/2 small spoon
2. Milk – 1 cup
Condensed milk – ½ tin
3. Egg – 1
4. Cardamom powder – ¼ small spoon
Rose petals – To decorate
How to prepare Easy Rasmalai?
1. Blend well milk powder and baking powder.
2. Apply a little ghee in your palms and mix eggs with milk powder mixture.
3. While you knead the dough, you should not press it too much.
4. Make small balls and press once (similar to cutlets) and place aside.
5. Mix milk with condensed milk and boil well.
6. When it starts boiling, put the prepared balls one by one.
7. Within 5 minutes, the balls turn bigger.
8. Decorate with rose petals and cardamom and serve.
Courtesy: Vanitha Magazine October 15-31, 2010
You can also read the detailed recipe of Rasmalai, published in Vanitha Magazine
Also read a few more desserts with milk/condensed milk as one of the ingredients. Here is the page link. Click on the images in the gallery to read.
(Visited 188 times, 1 visits today)