Easy Dosa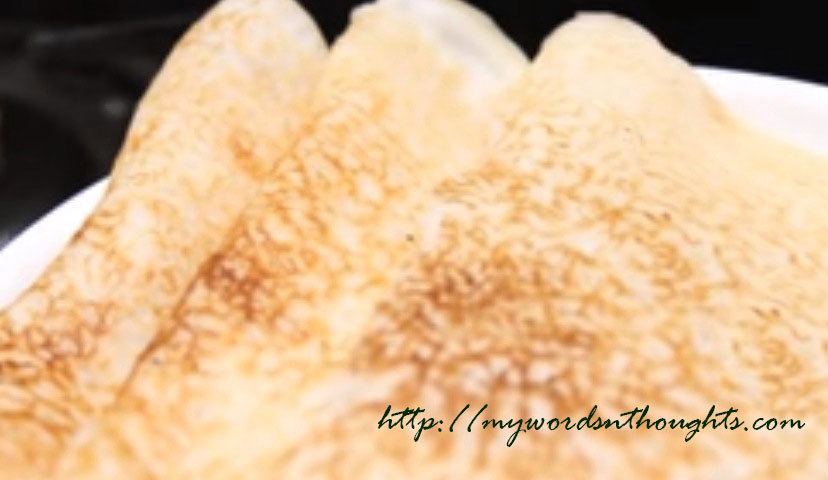 Ingredients for Easy Dosa:
1. Raw rice (Pachari) – 1 cup
2. Coconut scrapped (not ripen or not tender) – ½ cup
Salt – As required
How to prepare Easy Dosa?
1. Soak rice in water overnight.
2. Next day grind the rice adding salt and coconut to prepare the batter.
3. Heat a tawa and pour a big spoon of batter.
4. Prepare dosa, by flipping both sides.
5. Serve hot with chicken or peas curry.
Note: Dosa tastes better if you choose coconut exactly (not so tender and not ripen).
Courtesy: Vanitha Magazine March 1-14, 2018
Click to read a few more rice main course recipes here. Here is the page link. Click on the images in the gallery to read.
(Visited 91 times, 1 visits today)