Chocolate Money Bag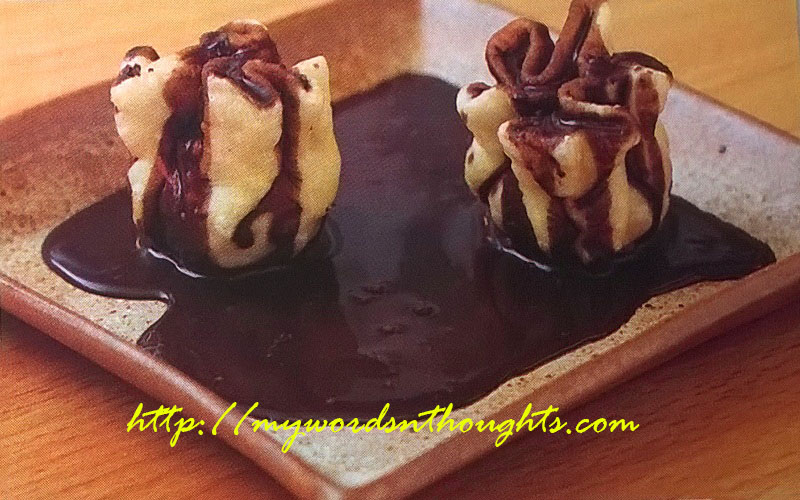 Ingredients for Chocolate Money Bag:
1. Chocolate – 200 gms
Butter – 1 big spoon
2. Maida – 2 cups
Vanaspati – 1 big spoon
Salt – As required
3. Maida – 2 big spoons
Water – A little
4. Oil – For frying
How to prepare Chocolate Money Bag?
1. Grate the chocolate and mix it with butter.
2. Place this bowl above boiling water to dissolve the chocolate.
3. Transfer the contents to a plate and place in refrigerator.
4. When it's well set, cut into small pieces.
5. Mix together ingredients no: 2 and make dough similar to that of chapatti's.
6. Make small gooseberry sized balls out of them.
7. Then spread it to three inch diameter rotis. Add flour to roll it to perfect shape.
8. Place a chocolate piece inside each maida roti and apply a little maida paste on its edges so that the edges stick well.
9. Now prepare small bundle. Continue the process for all spread rotis.
10. Deep fry the wrapped rotis in hot oil and serve with chocolate sauce.
Courtesy: Vanitha Magazine November 1-14, 2016
Also read a few more chocolate dessert dishes.
Here is the page link.
Click on the images in the gallery to read.
(Visited 407 times, 1 visits today)