Cauliflower Roast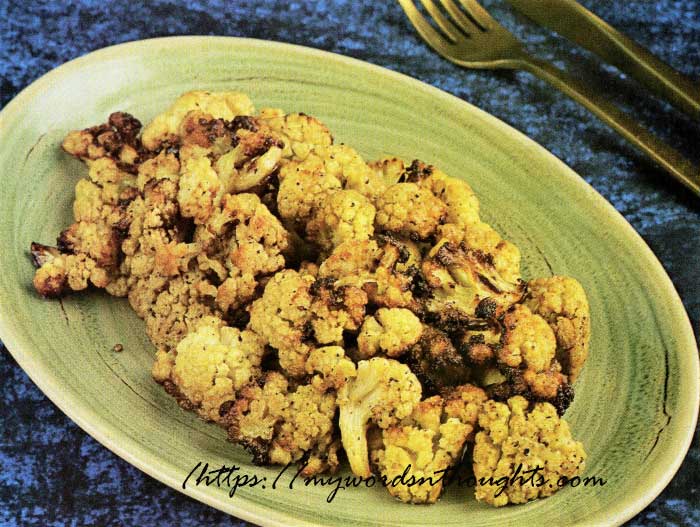 Ingredients for Cauliflower Roast:
1. Cauliflower – 1
2. Extra virgin olive oil – ½ cup
Garlic salt/garlic paste – 1 small spoon
Salt – As needed
Pepper crushed – ¼ small spoon
How to prepare Cauliflower Roast?
1. Pre-heat oven in 220 degree Celsius.
2. Clean cauliflower and separate them as big florets.
3. Take ingredients no: 2 in a big bowl and mix together.
4. Add cauliflower and toss the contents.
5. Spread them in a baking tray and bake in pre-heated oven for more than 1 hour.
6. When it's half cooked, flip once. Cauliflower should turn dark golden colour when it's done.
7. Serve hot.
Courtesy: Vanitha Magazine, April 29 – May 12, 2023
Also read a few more cauliflower side dish recipes. Visit my page.