Beetroot Puri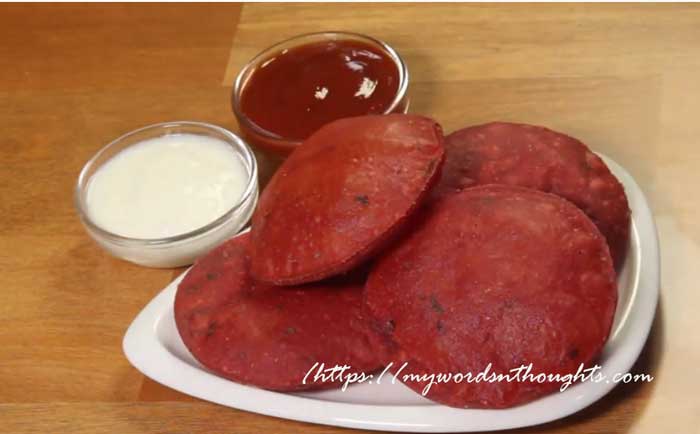 Ingredients for Beetroot Puri:
1. Beetroot, small sized – 1
2. Wheat flour – 100 gm
Salt – For taste
Cumin seeds – A pinch
3. Oil – For frying
How to prepare Beetroot Puri?
1. Cut beetroot into pieces, and cook it adding water.
2. Once cooled, make a fine paste of cooked beetroot.
3. Add ingredients no: 2 to it, knead it and prepare dough.
4. Spread them to round puris.
5. Deep fry them like normal puris in hot oil.
6. Both sides of puris should turn light brown.
Courtesy: Vanitha Magazine May 1-14, 2005
Note: You can also add 1 tablespoon semolina to add crispness to your puris. You can also add crushed Kasur methi too.
Also read a few more puri and deep fry recipes. Click on the images in the gallery to read.