Baahubali 2: The Conclusion Collects 222 crores in 2 days creating new history at box office
Baahubali 2: The Conclusion is definitely the most expected film of the year 2017. The most expensive film on Indian screen, it remained in news since its making. Its prequel, Bahubali – The beginning became the first dubbed South Indian film which crossed the magical figure of 100 crores box office collection in Bollywood. 'Why Kathappa killed Bahubali?' – This question increased the curiosity among viewers nationwide as well.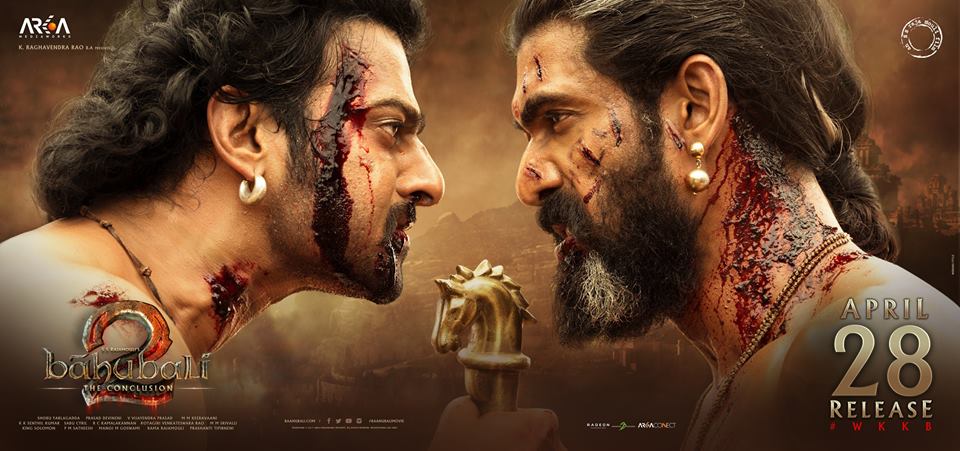 Rajamouli's Baahubali 2: The Conclusion had a grand opening on Friday, and as expected it collected huge figures at box office. The movie also received rave reviews from critics for its visualization, grand sets and performances by its leading stars and supporting actors. Though the complete figures have not been analyzed fully, and till to be tabulated, as per recent reports Baahubali 2: The Conclusion collected 222 crores in 2 days in all languages combined, earning it the name of biggest film ever. As per reports, the movie also performed exceptionally well in the opening day, with box office collections exceeding 100 crore, making it to history the first Indian film to touch 100 crore rupees on opening day.
Hindi version of Baahubali 2 collected Rs 40.75 crore on its opening day and Rs 40 crore on Saturday, thus making a total of 80.75 crore. The movie also made records in regional languages as well. There was a delayed release in Tamil Nadu due to distribution issues. Otherwise figures would have gone a little bit higher. Bahubali opened at around Rs 122 crore, and correct figures will be out very soon. The movie was released in 9000 screens worldwide, best opening ever. Watch this space for more updates.
You might be interested to read: First Review of Baahubali 2 & Know more about the elephant seen in the posters of Baahubali2.
(Visited 219 times, 1 visits today)