Ayush Anand – Popular television actor who gained popularity through his negative role in 'Tu Sooraj Main Saanjh Piyaji'
Ayush Anand is a Hindi television actor famous for his roles in Tu Sooraj Main Saanjh Piyaji, Ishqbaaaz, Balika Vadhu, Vish — A Poisonous Story etc. He portrays both positive and negative roles on screen, mostly supporting roles and currently portrays Inspector Shekhar Malhotra in Colors TV show, Vish — A Poisonous Story since 2019. He came to limelight after playing the negative shaded role in Tu Sooraj Main Saanjh Piyaji, and later he played three different shades in 'Perfect Pati' including the lead role.
Ayush Anand hails from New Delhi. He got associated with theatre during his college days in Delhi. He joined theatre as part-time job, and later decided to take acting in full stream. He worked in the Tanzil Theatre Group for three years. He has also taken part in many street plays, in association with his friends. Later he moved to Mumbai with big dreams. He got his first break to television in year 2013 through the show, Jodha Akbar, and later appeared in more than half a dozen of soaps. As an actor he got his first major break through Tu Sooraj Main Saanjh Piyaji. The actor loves to pick challenging roles, and dreams to get good opportunities on big screen and web series.
Ayush Anand – Some interesting and less-known facts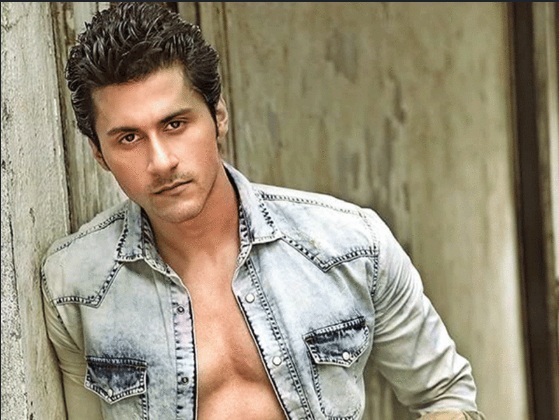 1. He took BBA from the Guru Nanak Institute of Management and Information Technology, New Delhi.
2. He is a stage actor turned television actor. He had more than three years of theatre experience before joining television.
3. In his opinion 'Perfect Pati' is the most challenging role of his career, where he got opportunity to portray three different shades – positive, grey and negative. He also tried several disguised looks.
4. While 'Me Too' controversies were going on, the actor has once revealed that he has been a victim of casting couch during his early audition days in Mumbai, and was asked for sexual flavours with a casting director, irrespective of male or female, which he rejected. He was even threatened his career would be finished if he rejected the offer. Later too he received similar encounters from a few casting directors which made him feel disappointed.
5. He has been in a relationship with a Delhi-based model Vishaka Bharadwaj. Before they started dating in 2018 they met for the first time 5 years ago at Barry John's acting classes in Delhi.
6. Travelling is his favourite hobby. He loves cats and dogs, and owns a cat and a dog as pets.
(Visited 528 times, 1 visits today)