Athira Patel – Malayalam film actress of 'Angamaly Diaries' and 'Bhoothakaalam' fame
Athira Patel is a Malayalam film actress, who initially played supporting roles and later moved to lead roles. She first gained attention playing Vincent Pepe's sister in Angamaly Diaries, followed by Jayasurya's niece in Aadu 2. She played her first lead role for any Malayalam film in Contessa (2018) and came to limelight after playing Shane Nigam's love interest in Bhoothakaalam (2022). Sunday Holiday and Villain are other releases, where she played character roles.
Athira Patel is of Karnataka origin
Athira Patel hails from Karnataka, where her father Aravinda belongs to. Her grandfather has been a village chief. Her mother is from Iranjalakkuda, Kerala. She was first seen in a short film, Vuja De in 2016. She completed aviation diploma course from Bangalore, followed by hotel management, though she left that field now. Her brother has done a graduation course in digital film making.
Same year she made her film debut through a Sanskrit film, Ishti. She was seen in lead role of this film, where she shared screen space with Nedumudi Venu, and played his third wife. It was the first Sanskrit film based on social theme, though not made specifically for commercial purposes.
Angamaly Diaries marked Athira's Malayalam debut
Her role as Mercy in Angamaly Diaries got noticed, and after that she mostly received sister and cousin roles to play on screen. Contessa was her first Malayalam movie in a lead role. She was featured in a short film 'Kochu Rani', which got noticed. The film was directed by her mother Hena Chandran, who has done brief roles in films too. After her role in Bhoothakaalam, she has come to spotlight after remaining in industry for more than 5 years.
Athira Patel – Some interesting and less-known facts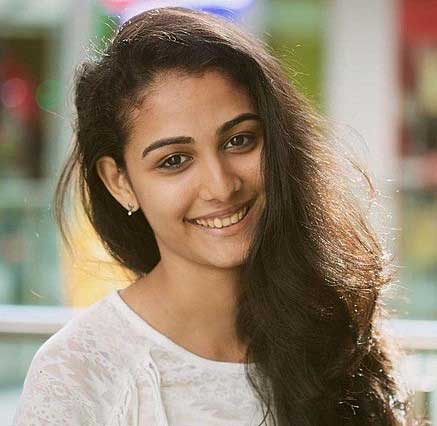 1. Her grandfather has been a village chief, who are known as Patelars in Karnataka, and that's how her last name 'Patel' came from. It has nothing to do with Patels of Gujarat origin.
2. She played Nedumudi Venu's wife in her debut film, Ishti, which was the opening film at 47th International Film Festival of India, in Indian Panorama feature film section.
3. She got Angamaly Diaries through an audition.
4. She played Mohanlal & Manju Warrier's daughter in Villain.
5. She shared screen space with Prahudeva in Tamil film, Pon Manickavel (2021).
6. After films, travelling is her next passion.
7. She was doing her first year in hotel management at Wayanad while shooting Aadu-2.
8. She was seen in bit parts throughout Aadu-2, and in her opening scene she was seen threatening Jayasurya with a sickle in hand.
(Visited 42 times, 1 visits today)