Ashitha – Famous Malayalam writer known for sensitive portrayal of life
Ashita (1956 – 2019) was a famous Malayalam writer who wrote poetry and short stories. She was a recipient of Lalithambika Anterjanam Smaraka Sahitya Award, Edasseri Award, Padmarajan Award and many other honours for her literal career. She published around 20 books during her lifetime which include – Apoorna Viramangal, Mazhameghangal, Ramayanam Kuttikalk, Vismaya Chhihnangal, Thathagatha, Ashithayude Kathakal etc. She was a celebrated short story writer.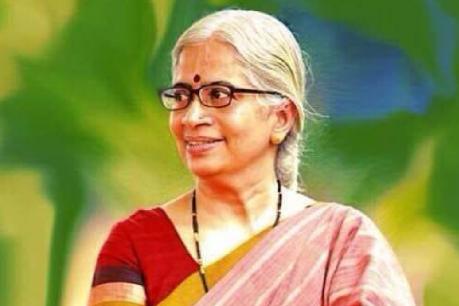 Ashita was born in Pazhayanoor of Thrissur district. Her younger days were spent in Mumbai and Delhi where she completed her schooling and later she graduated from Maharaja's College, Ernakulam. She married Kavi Ramankutty and had one daughter Uma Prasada. As a writer she authored short stories, poems, translations and children's literature. Among all genres, she gained recognition as a short story writer which mostly dealt with woman woes. She passed away on 26th March 2019 aged 63 after her long fight with cancer.
Ashitha – Some interesting and less-known facts
1. Her husband retired as a professor at journalism department of Kerala University.
2. Her stories depicting sorrows of woman and sensitive portrayal of life made her a celebrated short story writer of present times.
3. Because of writer's block Ashitha took a small break from writing and returned back in a bang.
4. She was diagnosed with cancer six years back, and the disease was fully cured too. But in the recent past, cancer attacked her for the second time.
(Visited 853 times, 1 visits today)