Aruna Raje – Female film director and editor from Bollywood
Aruna Raje is a veteran director, screenwriter and editor associated with Bollywood since 1970s. She along with husband Vikas Desai directed Vinod Khanna and Shabana Azmi directed Shaque in 1976, marking her debut as film director. The duo credited as Aruna-Vikas directed two more films – Gehrai and Sitam, before they legally separated in the 1980s. Aruna later directed many woman-centric movies individually, with feminist shades, and Rihaee starring Vinod Khanna and Hema Malini was the first movie belonging to this series. Bhairavi and Tum – A Dangerous Obsession are her other noted works as a director. She has also co-edited movies in the 1980s such as Giddh and Masoom.
Aruna Raje Patil was born in Pune in 1946. Initially she wanted to become a doctor and even enrolled at Grant Medical College in Pune. But she quit her medical science studies and joined Film and Television Institute of India in her hometown. She graduated in the year 1969, and has been working in Bollywood since then. Initially they edited movies together before taking direction. Shaque in 1976 was her first work as an independent director, alongside her husband. Since then she has also scripted all of her works. Most of her movies belong to offbeat genre, or often close to realism, and hence have never been big box office hits. Yet her work has always received appreciation. In 2018 she directed one Marathi movie, Firebrand.
One Sunday morning, when she woke up, her husband asked for a divorce, as he wanted to marry Aruna's best friend with whom he was having an affair then. When her loved ones cheated on her, she felt heartbroken. Yet it took two more years for her to accept it, and three more years to complete legal proceedings. She also lost her daughter to cancer in those worst days of her life. It took one decade for her to completely heal the wounds, and forgive her friend and ex-husband.
Aruna Raje – Some interesting and less-known facts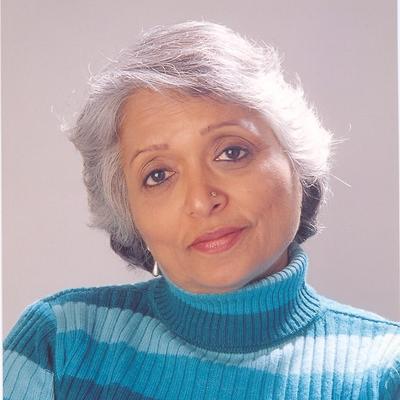 1. She is a recipient of gold medal at FTII, and after completing graduation she became the first trained woman technician in the industry. She was 23 years old then.
2. Her documentaries – The New Paradigm (2000), based on mentally-challenged and second one based on professional and personal life of Mallika Sarabai titled Mallika Sarabhai (2000) fetched her National film awards. Behind the Glass Wall (2014) is yet another noted work.
3. She turned a feminist and came up with women-centric films only after divorce. Most of her scripts dealt with contemporary issues.
4. She has directed and co-edited many movies with her ex-husband when they were together.
5. She had a son and daughter from marriage. Her daughter died as a child at the age of 9 from bone cancer.
6. She was working on her first independent film, Rihaae when divorce procedures were going on. The work brought her back the lost confidence, and also gave her a feel of self-esteem.
7. She has always felt that though she worked 10 times more than her ex-husband while they formed a team, in a male-dominated industry it was difficult to prove herself.
8. She is a guest lecturer at Ramesh Sippy's film school, who doesn't want to take that profession fulltime. She just loves freedom.
(Visited 268 times, 1 visits today)