Annamanada Parameswara Marar – The legendary Panchavadyam artist
Annamanada Parameswara Marar (1952-2019) was a veteran Panchavadyam artist and Pramani associated with Thrissur Pooram and other temple festivals of Kerala. With participation for more than 45 years in Thrissur Pooram, he led Madathin Varavu of Thrissur Pooram as a Pramani for 14 years since 2003. He was associated with Thiruvambady, and played Thimila. He was also a former teacher at Kerala Kalamandalam, where he learnt the music instrument earlier from Pallavur Maniyan Marar, Annamanada Parameswara Marar and Pallavur Kunjikuttan Marar. He followed Pallavar style in music.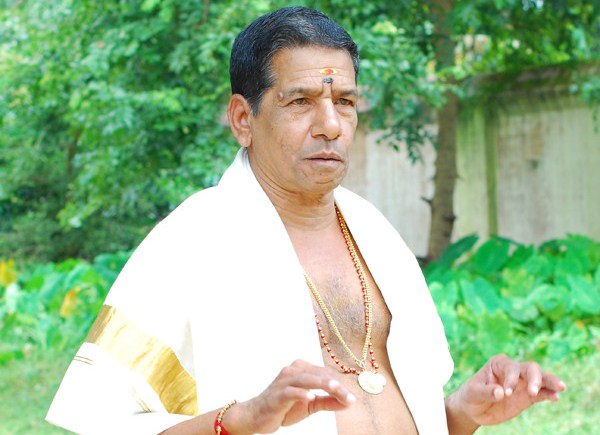 Annamanada Parameswara Marar was born in Annamanada of Thrissur district. After studying the musical instrument Thimila from Kerala Kalamandalam, he joined the same institution as a teacher and taught for a few years. He also coded new syllabus for Thimila in the prestigious art school. Later he quit his job and took advanced studies from Pallavur brothers. He also learnt Chenda from Pandarathil Kuttappa Marar. Along with it, he became a part of several temple festivals in collaboration with many leading artists of 20th century before becoming Pramani – the artist who leads a particular Panchavadyam group for Thrissur Pooram and other temple festivals. He was associated with the field till 2016. He was a recipient of Kerala Sangeeta Nadaka Acadamy fellowship and many other honours.
Annamanada Parameswara Marar – Some interesting and less-known facts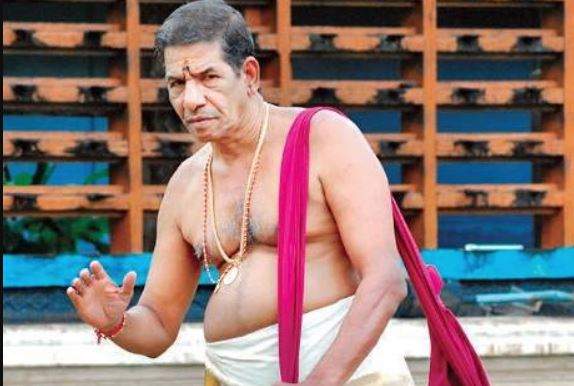 1. His birthplace Annamada, near Mala is known to be the birthplace of Panchavadyam.
2. He had traditionally inherited music from his mother, who died while he was studying in class 5. He was enjoyed an Ottanthullal performance when he was informed the bad news. It was only his passion which helped him to master the musical instrument at Kerala Kalamandalam.
3. Soon after losing his mother in childhood, he used to stand and observe the elephant Kutti Chithambaran for many days.
4. He joined Kerala Kalamandalam at the age of 13, and completed studies in next 4 years.
5. He was always willing to accept his faults, if any artist or listener points his mistakes.
6. He became a substitute of legendary Kunjikuttan Marar in 2003 to lead Madathin Varavu of Thrissur Pooram, and served in this position till 2016. Due to diabetics, he had problems with fingers which forced him to quit Thrissur Pooram.
7. He had bleeding fingers which he thought to be the end of his professional career which emotionally affected him a lot. Due to diabetics, injuries hesitated to heal then. But surprising everyone he returned back.
8. During his last years he was associated with small Poorams as a Pramani/leader, and in the last recent season participated in more than 20.
9. He participated in Madathil Varavu for the first time in 1972, which he regards as the most memorable moment of his life. He was 20 years old then.
10. He received Veera Srinkhala from Kathakali artist Kalamandalam Ramankutty Nair in 2004. He was felicitated at Kalady.
11. Renowned tabla artist Zakir Hussain was felicitated by Marar and a group of legendary percussionists in 2017. Apart from his talents, Marar's efforts to renovate this dying musical instrument impressed Zakir a lot.
12. He was one among those artists who argued for the purity of traditional musical instruments, and he stood against fiber substitutes. He believed in 'Thomkaaram' which is produced by the union of animal skin with human fingers, which is pure in musical versions.
13. Substituting animal skin with fiber gives 'Thakaaram' instead of 'Thomkaaram', which is never meant for Thimila – certified the legendary artist.
14. He followed Gurukula system while taking advanced studies under Pallavur Brothers. He calls this period as 'graduation period'.
15. Apart from Panchavadyam, he enjoyed Kathakali and Carnatic music.
16. It has been 56 years since his fingers created magic on Thimila.
17. His son Kalamandalam Harish follows his legacy.
(Visited 532 times, 1 visits today)