Anjeer Burfi
It's possible to prepare many sweet desserts which less effort. A few of them belong to raw food category too, where cooking is not needed. Here I present an easy recipe of Anjeer Burfi, using dates, pista and figs. You can also add chopped almonds to enhance the taste.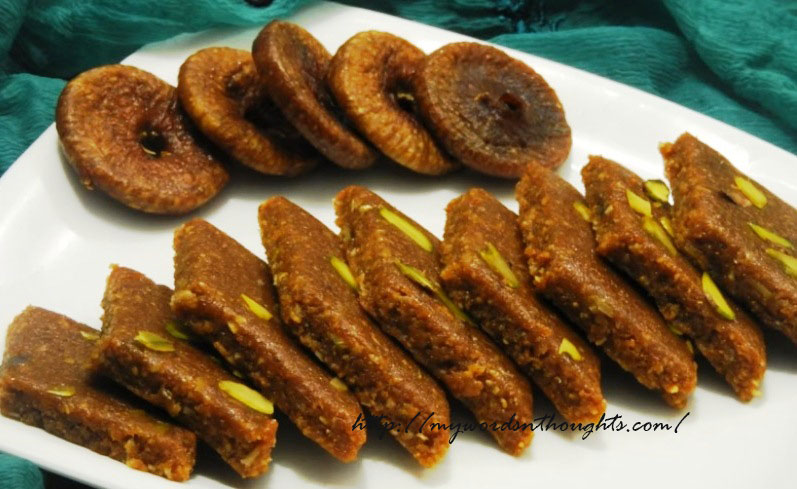 Ingredients for Anjeer Burfi:
1. Dry figs chopped – 100 gms
2. Dates chopped fine – 100 gm
Cardamom powder – A pinch
3. Honet – 2 big spoons
4. Pista chopped – 50 gm
How to prepare Anjeer Burfi?
1. Smash figs in mixer.
2. Add dates and cardamom powder to it and smash once more in the mixer.
3. Transfer the contents to a bowl and mix well.
4. Spread it on a pan and pour honey over it.
5. Cut into square or diamond shapes and serve.
Courtesy: Vanitha Magazine, August 15-31, 2019
Read a few more dates recipes here. Here is the page link. Click on the images in the gallery to read.
(Visited 215 times, 1 visits today)